Catherine Zeta-Jones Is 'Shocked And Disgusted' By Harvey Weinstein Allegations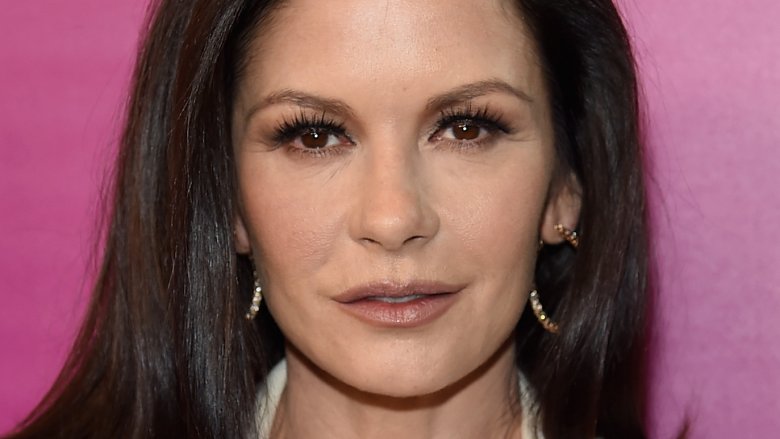 Getty Images
Catherine Zeta-Jones is the latest star to condemn Miramax co-founder Harvey Weinstein in light of his ongoing sexual assault scandal. 
According to The Hollywood Reporter, the stage and film actress slammed the disgraced Hollywood producer on Monday, Oct. 16, 2017 during her Q&A session with Lifetime's Lea Goldman at the Women in Hollywood lunch in Cannes, France. She had previously won an Oscar for her performance in the Miramax-produced musical Chicago in 2003.
"I was shocked and disgusted," Zeta-Jones said of the accusations made against Weinstein, calling his alleged behavior the "ultimate abuse of power." She added that she was "profoundly proud" of all of the women coming forward. "That big old dinosaur of people who think a man is able to get away with that behavior and has been getting away with it for years is extinct, as of now."
"It's hard to think that in 2017 we are still talking about this and that it's the lead story on international news, but it is right that it is there. It should be the lead story," the 48-year-old Welsh actress continued. "I hope that the fall from grace that this man has had — you're never too big to fail — is a lesson to all those who have questioned if this behavior is acceptable....I think the attention is due and I really believe that if this is not the tipping point, it's at least some kind of turning point."
As Nicki Swift previously reported, dozens of actresses have accused Weinstein of sexual misconduct, including rape, over the last couple of weeks. Following The New York Times and The New Yorker's horrifying reports on the Hollywood big shot, the NYPD launched a criminal investigation.
Weinstein's personal life and career have indeed fallen apart in the wake of the scandal. After being fired from his own company, he had his BAFTA membership suspended and was expelled from the Academy of Motion Pictures Arts. His wife of ten years, Georgina Chapman, has also left him. He is reportedly seeking treatment for sex addiction in Arizona.