The Academy Revokes Harvey Weinstein's Membership Amid Sexual Harassment Allegations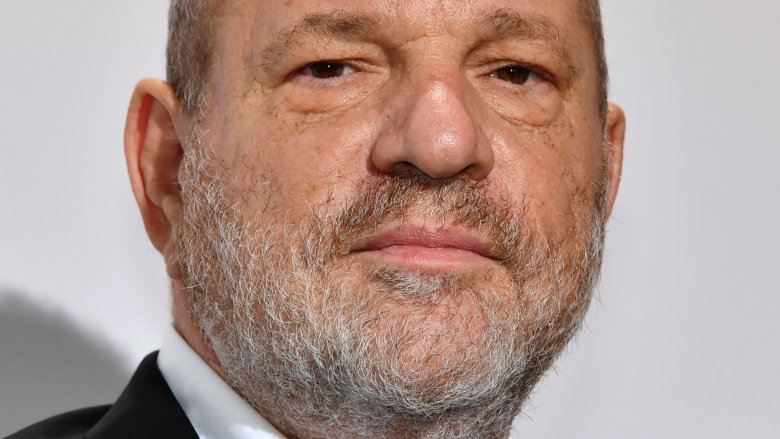 Getty Images
Harvey Weinstein's lifelong membership to the Academy of Motion Picture Arts and Sciences just got cut short.
On Oct. 14, 2017, the Academy's board of governors, which includes notable names like Steven Spielberg, Tom Hanks and Whoopi Goldberg, met for an emergency meeting and voted to revoke Weinstein's membership in light of the mounting sexual assault and harassment allegations against him.
Following Weinstein's expulsion, the Academy issued a statement (via Page Six) explaining that the decision was made "not simply to separate ourselves from someone who does not merit the respect of his colleagues but also to send a message that the era of willful ignorance and shameful complicity in sexually predatory behavior and workplace harassment in our industry is over."
"What's at issue here is a deeply troubling problem that has no place in our society," the statement continued. "The board continues to work to establish ethical standards of conduct that all Academy members will be expected to exemplify."
Weinstein's expulsion from the Academy is just the latest blow in the famed Hollywood producer's fall from grace. As Nicki Swift previously reported, the British Academy of Film and Television Arts (BAFTA) announced on Oct. 11,2017, that it had suspended Weinstein's membership.Weinstein has also been denounced by the Cannes Film Festival and the Producers Guild of America board will be meeting on Oct. 16, 2017 to vote on his status within their organization.
All of this comes following The New York Times' scathing report alleging nearly 30 years of sexual misconduct by the producer. Weinstein has since been fired from his own company and his wife of 10 years, Georgina Chapman, has left him.
At the time of this writing, Weinstein is reportedly headed to rehab in Arizona.