Mayim Bialik Apologizes For Essay After Being Accused Of Victim-Blaming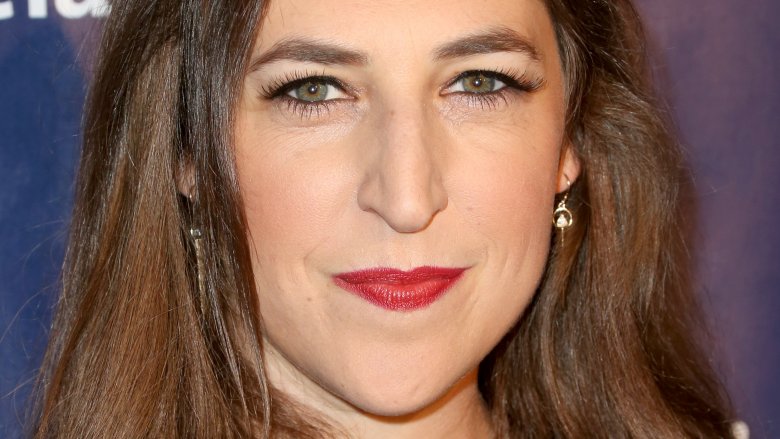 Getty Images
The Big Bang Theory star is sorry.
On Monday, Oct. 16, 2017, Mayim Bialik streamed live on Facebook to speak with fans about the backlash her recent New York Times article received.
"I have stayed off social media, but it has become clear to me that there are people who think that I either implied or overtly stated that you can be protected from assault because of the clothing that you wear or the behavior that you exhibit," Bialik said (via Us Weekly). "That is absolutely not what my intention was, and I think that it is safe for me to start this conversation by saying there is no way to avoid being the victim of assault by what you wear or the way you behave."
The 41-year-old continued, "I really do regret that this became what it became, because literally I was trying to speak about a very specific experience I had in a very specific industry — I was not looking to speak about assault and rape in general."
Bialik also asked fans to realize that she's just a person and can make mistakes sometimes. "I'm a human being, and there's a lot that I've chosen not to share, but absolutely I am deeply, deeply hurt if any women who has been assaulted — or man — thinks that in any way I was victim-blaming," the actress went on. "In 900 words, I did the best I could to describe an entire, very complicated dynamic that is really best left for a thesis or an hourlong talk."
As Nicki Swift previously reported, Bialik penned a piece for The New York Times, called, "Mayim Bialik: Being a Feminist in Harvey Weinstein's World." In the article, she addressed sexual harassment in Hollywood, as highlighted by disgraced movie producer Harvey Weinstein's ongoing scandal—writing that she'd adopted a policy to dress modestly and never flirt with men in the business.
"In a perfect world, women should be free to act however they want. But our world isn't perfect," Bialik wrote in the article. "Nothing — absolutely nothing — excuses men for assaulting or abusing women. But we can't be naïve about the culture we live in."
Bialik's words proved troubling to many who read her article, who found it implied that Bialik thought it placed blame on victims of sexual abuse. As such, fans and celebrities alike, including actresses Gabrielle Union and Patricia Arquette, called Bialik out on her essay.
"So @missmayim 'advice' is: I was never pretty & never tried to be & ladies, take note if you don't want to be harassed? This isn't feminism," model Emily Ratajkowski tweeted after the article's publication. "Victim blaming at its finest."
At least Bialik's apologized for her choice of words, right?
While we wait to see if any further drama develops, read up on how other stars have reacted to the Weinstein scandal.