Report: Blac Chyna Sues Kardashian-Jenner Family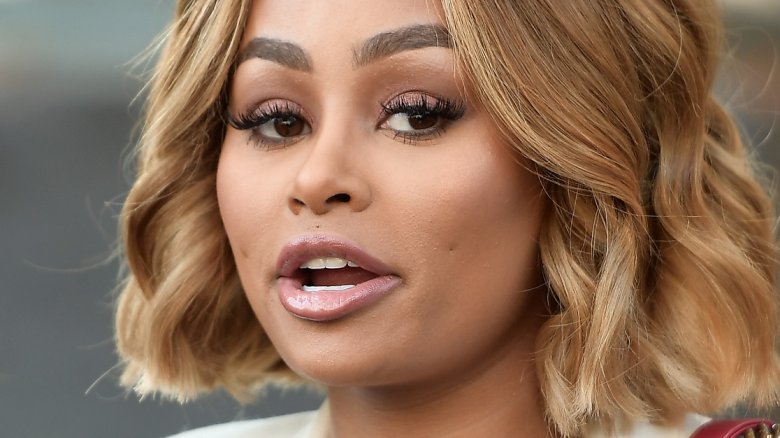 Getty Images
The model is starting a war with the reality show stars.
TMZ reports that Blac Chyna is suing the Kardashian-Jenner family for causing the cancellation of her show with ex Rob Kardashian, Rob & Chyna. She reportedly claims that their interference is what led to the show's end, as they allegedly made it impossible to continue production.
Stating that she and Rob—as well as the show's production company and network, E!—wanted to do another season, the 29-year-old said they were unable to after the Kardashian clan used their "power and influence over the E! network to kill the second season."
However, sources from E! told TMZ that Chyna's claims simply aren't true. The insider said that the network has documentation that explains that Chyna was actually the reason the show stopped production, as she'd made filming difficult because she refused to be in the same room as Rob. E! was also reportedly unhappy with Rob & Chyna's ratings.
According to TMZ, Chyna has also accused Rob of domestic abuse, claiming he'd once "knocked her to the ground," and has sued his family for battery. In court docs, she's also alleged that Rob threatened to kill himself multiple times, citing one specific incident in which Rob allegedly told her he'd swallow a handful of pills if she didn't return his messages.
Chyna's lawsuit comes after a tumultuous couple of months, during which Rob shared sexually explicit photos of her online and accused her of doing drugs. In response, Chyna hired celebrity lawyer Lisa Bloom and went after Rob for posting revenge porn. She received a temporary restraining order against her ex.
Then in late September, Rob slapped Chyna with a lawsuit, claiming that she'd once attacked him in a "drunken tirade" and attempted to strangle him with the wire of an iPhone charger. He alleged that she'd caused $100,000 worth of damages to Rob's sister Kylie Jenner's home, which they'd rented together.
Rob also accused the mother of his child of targeting him in an attempt to "shake down the Kardashian family without concern of the consequences."
In response, Chyna, via her lawyer, called Rob's claims "false" and vowed to get justice, as Nicki Swift previously reported.
Want more dirt about these reality stars? Read up on everything you need to know about Rob and Chyna's disaster of a relationship.