Ed Sheeran Cancels Tour Dates After Sustaining Arm Injuries In Bicycle Accident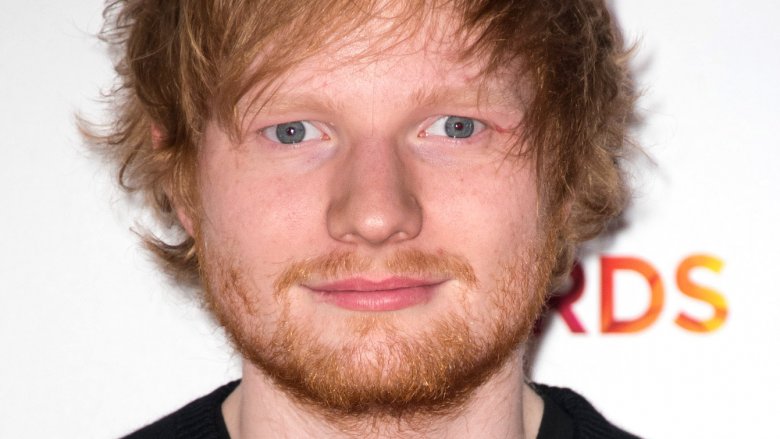 Getty Images
The "Shape of You" singer is following doctor's orders.
Ed Sheeran took to Instagram on Tuesday, Oct. 17, 2017, to announce that he has been forced to cancel upcoming tour stops on the Asian leg of his international tour due to arm injuries sustained during a recent bicycle accident.
"A visit to my doctors confirmed fractures in my right wrist and left elbow that will leave me unable to perform live concerts for the immediate future. Sadly, this means that the following shows will not be able to go ahead as planned: Taipei, Osaka, Seoul, Tokyo and Hong Kong," the British singer-songwriter wrote. According to his website, these shows were originally scheduled between Oct. 22 and Nov. 5. 
"I'm waiting to see how the healing progresses before we have to decide on shows beyond that. Please stay tuned for more details," the "Thinking Out Loud" Grammy winner continued. "PS – Ed isn't typing this as he has both arms casted/bandaged." 
As Nicki Swift previously reported, Sheeran initially took to Instagram on Monday, Oct. 16 to first address what seemed to be a broken arm, hinting that it could potentially derail his tour. "I've had a bit of a bicycle accident and I'm currently waiting on some medical advice, which may affect some of my upcoming shows," he captioned the snapshot, which showed his right arm in a cast and his left in a sling. "Please stay tuned for further news. Ed x."
The singer finished the North American leg of his tour in support of his record-breaking third album, Divide, earlier this month. After spending much of 2017 on the road, he had been on a well-deserved two-week break when the accident occurred. 
Following Nov. 5, Sheeran is meant to bring his tour to the Philippines, Indonesia, Singapore, Malaysia, Thailand, India, and the United Arab Emirates. In December, he is supposed to join the likes of Taylor Swift, Sam Smith, and Demi Lovato for the Jingle Ball concert series before taking his solo tour to Australia in March 2018.
We're wishing Sheeran a swift recovery!