Why Travis Scott's Fans Are Totally Peeved About His Latest Concert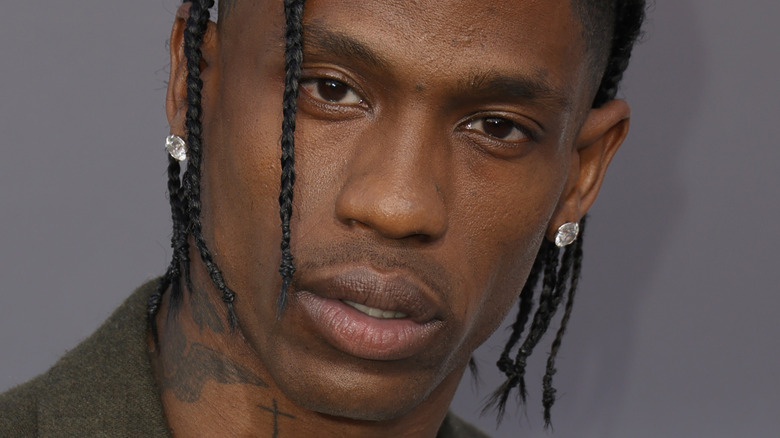 Frazer Harrison/Getty Images
Travis Scott has been facing heat and countless lawsuits ever since the tragedy that happened at his Astroworld Festival in November 2021. The rapper held the festival at NRG Park in Houston, Texas, and had over 50,000 fans in attendance, according to CNN. Fans were crushed and trampled due to how close they were to each other as people from the back rushed toward the front. The Houston police chief met with Scott before the show to express his concerns about safety, but the meeting was brief and nothing was altered. Once the chaos started, it was clear that attendees were in need of help, but Scott never completely stopped the show. 
Houston Fire Chief, Samuel Piña, told CNN, "If the lights would have been turned on – [if] the promoter or artist called for that – it would have chilled the crowd, and who knows? Who knows what the outcome would have been?" An attendee, Eric Daniels, also told the outlet, "He [rapper Travis Scott] continued to play this eerie type of music." He continued, "It was kind of ominous because you had all these people suffering, essentially fighting for their lives, then the music would start up again and more chaos would erupt."
According to NBC News, 10 individuals died at Astroworld and hundreds were injured. Following the tragedy, Scott lost endorsement deals from Nike, Epic Games, and other companies, per Rolling Out. Now, the rapper is ready to perform for a large crowd again and fans are fuming.
Travis Scott's ticket prices aren't sitting right with fans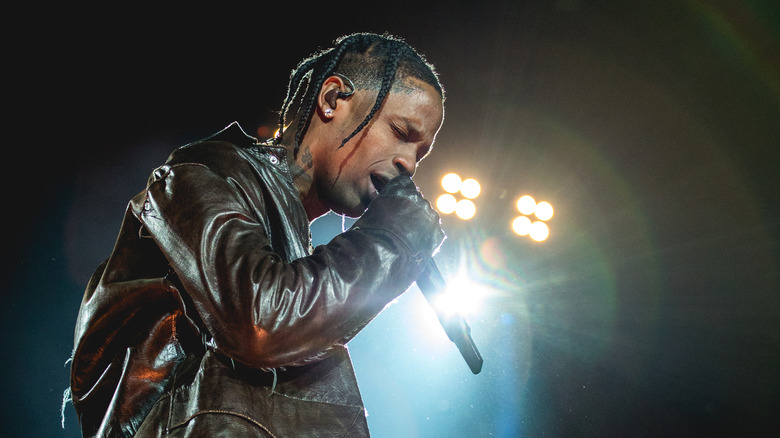 Rick Kern/Getty Images
Travis Scott is set to perform at the O2 Arena in London this August and the tickets for the show sold out within minutes, according to the Daily Mail. Despite last year's tragedy at the Astroworld Festival, fans are still excited to see the rapper perform this summer. As a result of the high demand for tickets, Scott even added a second date at the arena. He has been keeping his public appearances to a minimum following the tragedy. However, this is a major show at a big arena and there will be a general admission pit.
Fans are beyond upset with the prices that the rapper is charging for his performances in London and have been taking to social media to complain. A fan tweeted, "​​£127 for a standing Travis Scott ticket at o2 is disgusting," while another said, "People died at his show, yet Travis Scott has the audacity to charge £120 for his show at the O2." Others are shocked that there's such high demand to see the rapper perform after what happened at Astroworld last year. One tweeted, "The same Travis Scott who presided over a concert where 10 people were accidentally killed? No thanks @O2."
His two shows at the O2 will mark his first major concerts since the 2021 Astroworld tragedy in Houston. Fans are hoping that the security is trained and ready this time around.