Chris Pratt Was Once In A Relationship With His On-Screen Sister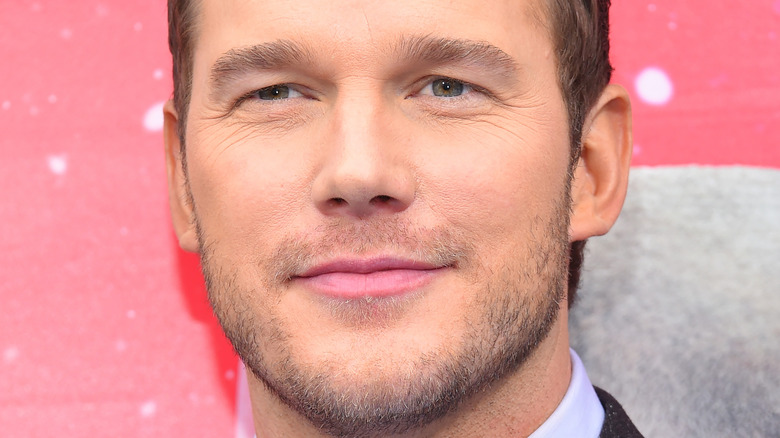 DFree/Shutterstock
Actor Chris Pratt has been the center of a lot of controversy throughout the years. After his acceptance speech from the 2018 MTV Awards, people started thinking he was associated with Hillsong Church, per Deadline. At the time, the church was accused of being anti-LGBTQ+, and the founding pastor "resigned" after being involved in sexual assault allegations. Pratt recently denied his affiliation with the church. "I didn't know that I would kind of become the face of religion when really I'm not a religious person," he told Men's Health in an interview. "I never went to Hillsong. I've never actually been to Hillsong. I don't know anyone from that church."
Whether people believe him or not, it's clear that he's been receiving backlash since "cancel culture" became a relevant thing in today's society. In 2021, Pratt posted a dedication post on Instagram to his second wife, Katherine Schwarzenegger. He thanked her for an "amazing life" and a "healthy daughter." People took this as a jab at his first wife, Anna Faris, and the premature son they had together, per BuzzFeed.
These aren't the first instances in which Pratt sparked controversy. The actor was also in a semi-controversial relationship before he was in "Parks and Recreation" and before he was known as Peter Quill aka Star-Lord.
Marvel actors collide before they were involved with Marvel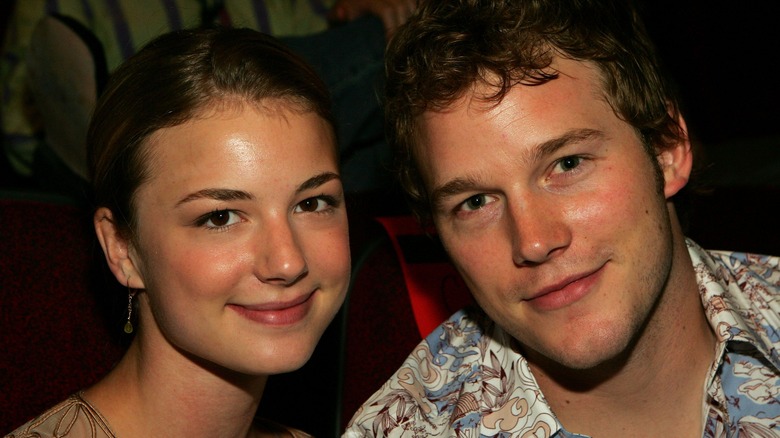 Ethan Miller/Getty Images
Chris Pratt dated his "Everwood" co-star Emily VanCamp. The two actors played siblings on the show, per The Things. Pratt and VanCamp join a lengthy list, per Insider, of celebrity couples who have portrayed siblings. This list includes Peter Krause and Lauren Graham from "Parenthood," Matthew Broderick and Jennifer Grey from "Ferris Bueller's Day Off," and Selena Gomez and David Henrie from "Wizards of Waverly Place."
"Yeah, we've pretty much gotten used to the response of, 'Eww, that's weird," Pratt told TV Guide in 2006. "The people who know us are happy, and probably expected it to happen eventually. But yeah, every once in a while we get that one person that's like, 'That's really creepy. You just kissed your sister.'" Pratt admitted that the two also thought it was a little weird at first, but eventually let their love for each other take over. The actors would "sneak a kiss here and there," but mostly remained professional while filming for the show.
This wouldn't be the only time VanCamp dated an actor who ended up being her sibling on-screen. According to Elite Daily, the actor also dated Dave Annable, who played VanCamp's half-brother Justin on ABC's "Brothers and Sisters." While some people may have gotten over the on-screen sibling thing, others still gave backlash on other things about the relationship.
It runs in the family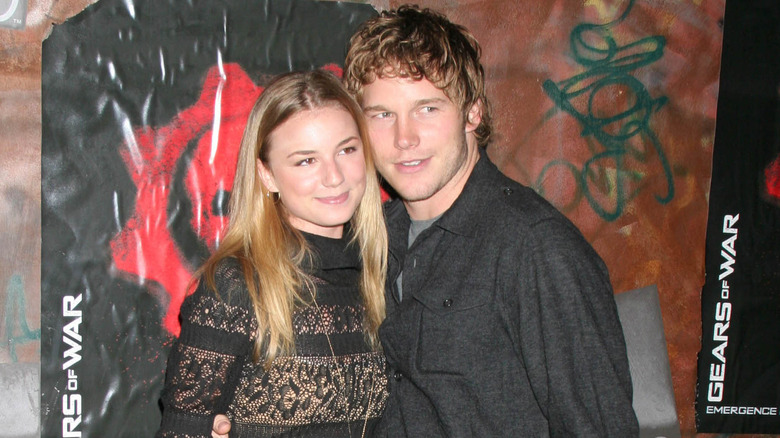 s_bukley/Shutterstock
Chris Pratt and Emily VanCamp not only got the "that's weird" comments from being on-screen siblings, but people also had a slight problem with the age gap, as Pratt was 25 and VanCamp was several years younger when they announced that they were dating. This gets people wondering if the two dated while VanCamp was still a minor.
And maybe it's something about family connections that attracts VanCamp. Besides dating two on-screen brothers, the actor also got some backlash for her role in the Marvel Cinematic Universe, Sharon Carter. Fans got a little weirded out when her character kissed Steve Rogers aka Captain America, knowing that Steve's real love was Peggy Carter, Sharon's grand-aunt. "I mean, look, you have to laugh," VanCamp told Variety in 2021 about the kiss. "Some of these storylines play and some of them don't. But, you know, I thought that was an amazing film. It's just one of those things."
In the end, it all worked out. Pratt, as mentioned before, is now married to Katherine Schwarzenegger, and Emily VanCamp tied the knot with her "Revenge" co-star Josh Bowman, welcoming their first child in 2021.