How John Cena Started His Acting Career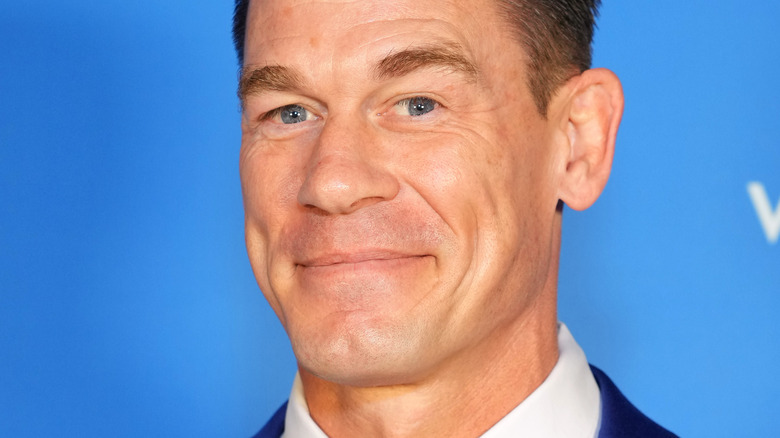 Kevin Mazur/Getty Images
When you think of wrestlers-turned-actors, John Cena probably isn't the first name that pops to mind. Dwayne "The Rock" Johnson has arguably been the most successful with his attack eyebrows and penchant for big-budget action films. Dave Bautista has made a name for himself by turning character work in both "Dune" and "Blade Runner 2049." But Cena has quickly shone his value as both a comedian and entertainer.
Cena has starred in films like "Blockers," "Bumblebee," "Vacation Friends," and more recently the "Peacemaker" series. In an interview with Men's Journal, Cena explained his recent string of luck in the entertainment industry. "I was lucky enough to work with veterans who knew noise and knew how to interpret noise. If the audience drove the story another way, the brilliant ones, the ones who had so much longevity, were able to ride the noise and bring the audience back."
Cena has come far a long way from driving limos and sleeping in his car early in his career, as he told The U.S. Sun. "I went through my resources quickly and had to think on my feet. I didn't want to go home crying." In fact, Cena was already one of the biggest names in the WWE when he made the transition from wrestling to acting. So why did he want to pursue acting?
John Cena became an actor as part of the WWE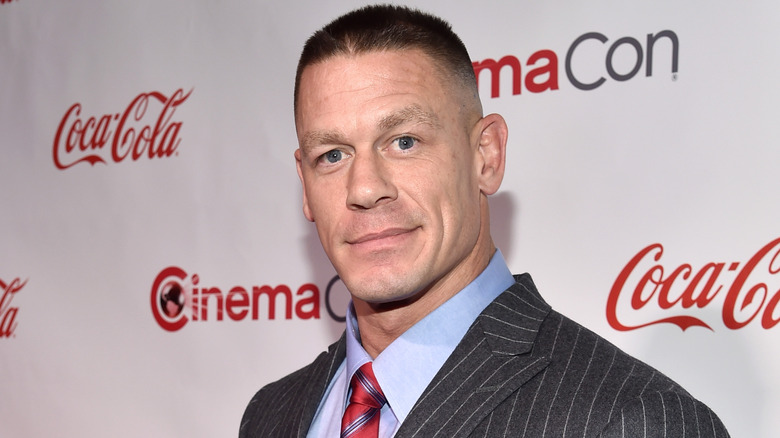 Alberto E. Rodriguez/Getty Images
It turns out that John Cena wasn't actually trying to break away from the WWE when he first started acting. Instead, he was following orders from the organization. In the early 2000s, WWE decided to open its own film studio in the hope of building up its audience. They approached Cena about starring in the action vehicle called "The Marine," which cast the actor in a Dwayne Johnson-like hero role.
"Originally my film career was a direction from upper management in WWE — like, 'Hey, go do movies.' Originally what I wanted my film career to be was an extension of the WWE business model. I understood," Cena said (via AP). "WWE Studios opened in 2003/2004, they began to film movies, the model of the business was, 'If we can make our stars bigger stars, they will come to see WWE'. Well, that's what I wanted, but I didn't want to go do movies."
Likewise, at the time, Cena was critical of wrestlers trying to use the WWE as a platform to pursue their acting careers. Speaking to USA Today, Cena said, "I used to chastise people for not working as efficiently as the WWE." He admitted that "as a young man, I failed big. I was judgmental and I was apprehensive and I wanted to be back in the ring because I loved that immediate gratification." But Cena's big break into acting was right around the corner.
John Cena embraced comedy after struggling with action films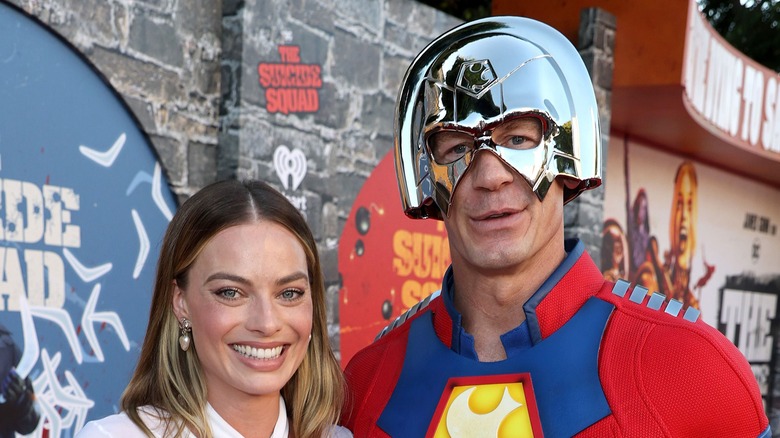 Kevin Winter/Getty Images
In 2015, John Cena decided to star in the Amy Schumer-led comedy "Trainwreck." It was a first for the wrestler-turned-actor. Cena's performance, in particular, ended up getting rave reviews, leading Cena to book more comedic roles such as in "Blockers," "Vacation Friends," and later "The Suicide Squad."
"Doing action wasn't a real good fit for me because it's the opposite of how I work. It was extremely choreographed and extremely scripted," he told The New York Times. Cena says he thrives in an environment that allows him to riff and improvise. In fact, Cena told NME that his improvisational skills is what inspired his "Suicide Squad" spin-off "Peacemaker," a raunchy R-rated superhero comedy. "I think a lot of those moments might have inspired James [Gunn, director] during the pandemic to write the Peacemaker episodic to be able to lean into some of those moments."
Thanks to his improvisational skills, Cena has what a lot of wrestlers-turned-actors lack. Dave Meltzer, editor of Wrestling Observer Newsletter, told Men's Journal, "Hulk Hogan didn't make it, and Hogan was a huge star in wrestling." "Blockers" director Kay Cannon also told the outlet that Cena just has a natural rhythm about him. "You can kind of teach comedy but you really can't. John just inherently has it. I don't want to compare him to Tom Hanks, because they're so different, but he's, like, the everyman; people just love to watch him."