What Robin Roberts Was Doing Before Good Morning America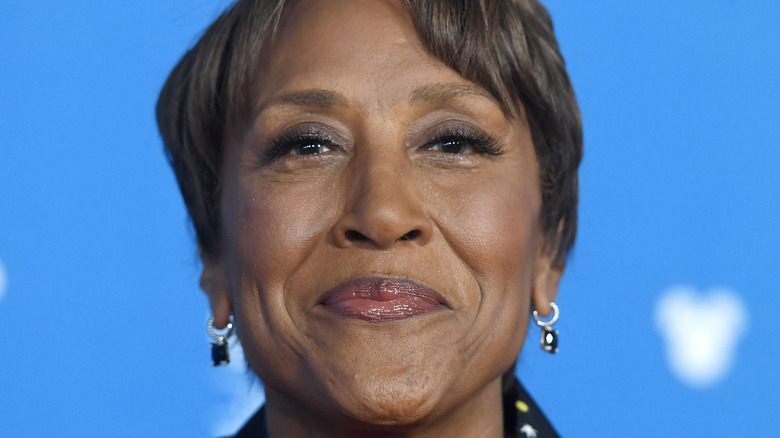 Frazer Harrison/Getty Images
"Good Morning America" anchor Robin Roberts is one of the most prominent figures on morning television. In April, the journalist celebrated her 20th anniversary with the popular news program, which she joined in 2002. "I am incredibly grateful and truly humbled... It's been wonderful," Roberts said (via People). Adding, "To be with you all... I am so abundantly blessed. I don't know how this happened. I'm just really grateful at this moment."
Roberts' time on the show has undoubtedly contributed to its massive success. The ABC program regularly outranks its NBC competitor, "Today," as the dominant news program, per Variety. Roberts' co-anchor, George Stephanopoulos, also called the TV personality the "heart of 'GMA'." Fans have also shared praise for Roberts online. "I never have met Robin personally but I always have admired her with her grace and the ability to push through, even when life is tough," one person tweeted. And while the 'GMA' host has become synonymous with her role on daytime TV, her career before morning news was just as eventful.
Robin Roberts was a sports reporter
Robin Roberts has become known for her starring role as one of the faces of "Good Morning America." But long before she joined the ABC news program, she had a lucrative career as a sports broadcaster. Roberts was a reporter at television stations in Mississippi, Nashville, and Atlanta.
In an interview with Bustle, the news personality revealed that she was initially offered a role at ESPN when she was 28-years-old, but turned down the offer. "I had interviewed at ESPN... But I hadn't worked in a big market [yet, or] covered any professional teams," she said. "I realized that, as a Black woman, my margin of error was less than my white counterparts. I knew I couldn't mess up, and that I would probably get one chance. So I turned down ESPN. I felt I wasn't ready." A year later, Roberts received another offer from the network, and the rest is broadcast history. She spent the next 15 years at ESPN, as the co-anchor of "SportsCenter."
Robin Roberts is a sports broadcasting legend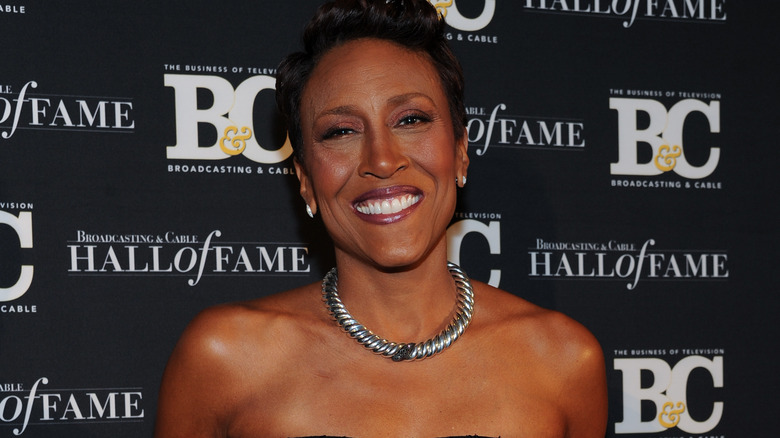 Rommel Demano/Getty Images
Robin Roberts' years at ESPN would eventually lead to various reporting roles for "Good Morning America," before her exit to join the news program full-time in 2005. However, her time spent covering professional athletes later earned her an induction into the Sports Broadcasting Hall of Fame. At the annual ceremony in 2016, Roberts' former "SportsCenter" co-anchor Bob Ley called her "a national treasure."
During her induction speech, Roberts' said that she has wanted to work for ESPN since the network debuted. "I remember when ESPN came on the air, and I was, like, I'm going to work for ESPN one day," she said. "People were, like, first of all, no, because you're a woman. And second of all, it's not going to be around that long."
Today, Roberts remains in her position at "GMA," and shows no signs of slowing down. After returning to the morning show in 2013 — after battling complications from myelodysplastic syndrome — Roberts reportedly signed a long-term, multimillion-dollar deal with ABC.