Here's How Much Robin Roberts Is Really Worth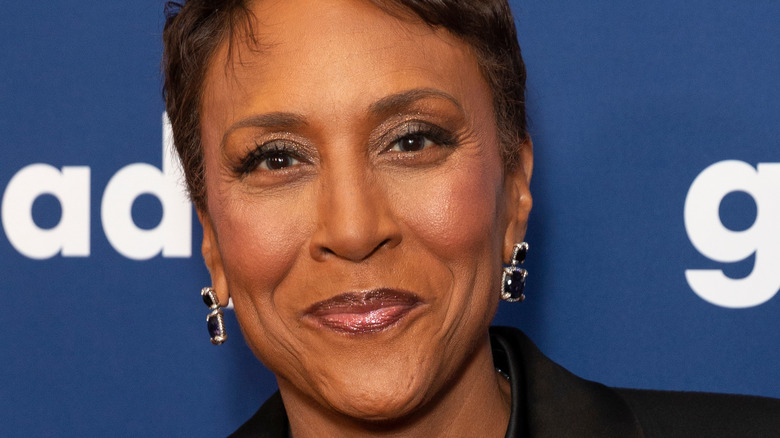 Shutterstock
We may receive a commission on purchases made from links.
Robin Roberts is a beloved name in the entertainment industry, and she has so many qualities that make her special. According to Page Six, Roberts first gained fame as a standout basketball player and tennis player in college, and after school, she worked at a few different news stations. Her big break came in 1990 when she joined ESPN, the most prominent sports network. This was an incredible accomplishment for anyone, but particularly for a female in that era. After a long stint there, Roberts remained in the news circuit but switched gears from sports to traditional news, earning a spot on "Good Morning America," where she has been since 2002. We've been through a lot with Roberts during her career, including her highly publicized battle with breast cancer.
Roberts received the Arthur Ashe Courage Award at the ESPYs in 2013, and she also helped raise awareness for Be the Match, which went up 1,800% when Roberts mentioned her illness. In addition, she was inducted into the Sports Broadcasting Hall of Fame in 2016. "I'm so grateful that I'm no longer the story of my health issues and actually put the focus back on others and learn [their stories], learn that we all have loss and we all have these challenges," she said at the time. "It's what we learn from that time, not to help ourselves but to be a lesson for others, and that's what I want to continue to do." 
With such an impressive career, Roberts has an impressive net worth to match. Here's the scoop.
Robin Roberts is worth a lot more than you might think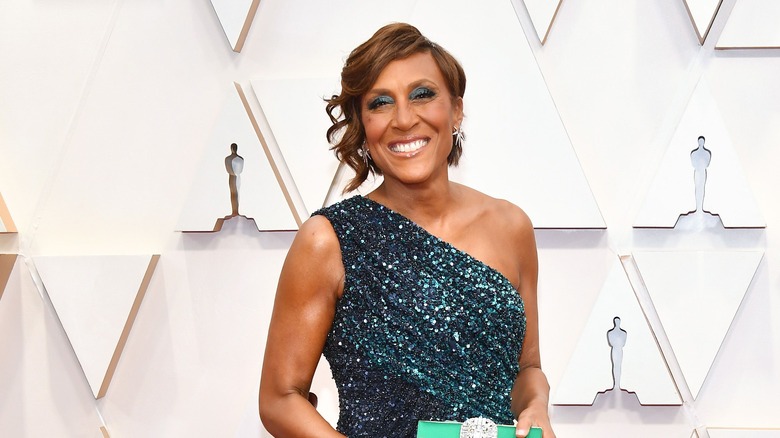 Amy Sussman/Getty Images
There's no doubt that Robin Roberts has done very well for herself, and she has a bank account to prove it. Celebrity Net Worth lists Roberts' fortune at $45 million. In 2019, The Street named her one of the highest-paid news anchors in the world, pulling in $18 million a year for her post on "Good Morning America." We're not going to lie; we do love sipping coffee and waking up with Ms. Roberts. That puts her only behind Sean Hannity and fellow GMA alum Diane Sawyer and slightly ahead of her co-anchor, George Stephanopoulos. In addition, Roberts has authored a few books, adding even more to her impressive fortune. Her memoir "Everybody's Got Something" even landed her a spot on the New York Times Best Seller list.
With the crazy amount of money that she earns, it's no secret that Roberts lives a pretty good life. According to Hello!, she and her partner, Amber Laign, own a beautiful house in Connecticut. Due to Roberts' job, she only gets to spend weekends there, but the abode looks nothing short of stunning. It boasts a pool, a garden, and a modern farmhouse kitchen that looks like it's straight out of a magazine. She spends the rest of her time in Manhattan, though not many details of her digs there are known. Velvet Ropes also shares that Roberts has a home that she co-owns with a few friends in Key West. Pretty sweet!