Todd Chrisley Breaks Silence On Daughter Lindsie Testifying At Fraud Trial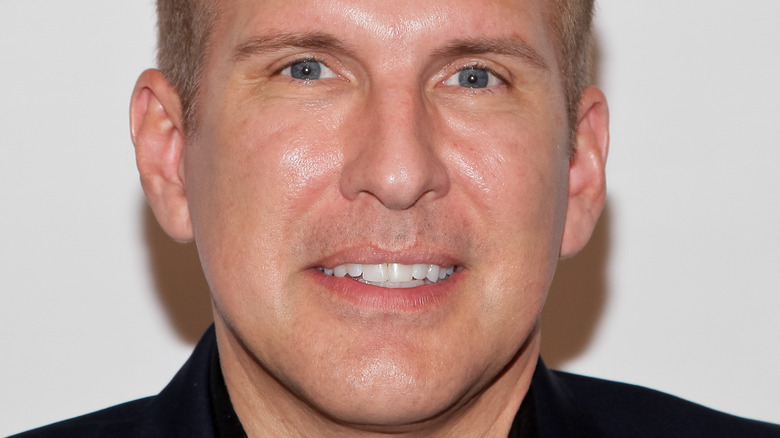 Tibrina Hobson/Getty Images
After getting indicted on multiple counts of wire fraud and federal tax evasion, Todd Chrisley and Julie Chrisley were found guilty by a jury in June, as reported by AP. The couple's trial, which lasted about a month, saw testimonies from different parties — including Todd's oldest daughter Lindsie Chrisley. Not only did she testify, but Lindsie's testimony was largely in Todd's favor. Now, this may come as a surprise to those who have been following the Chrisleys, because it's known that Lindsie and Todd have not had a typical father-daughter relationship in recent years.
In 2019, per People, an estranged Lindsie accused her father and brother, Chase Chrisley, of blackmail and extortion over an alleged sex tape she made with former "Bachelorette" contestant Robby Hayes. And while Todd denied these claims, he seemingly fueled the feud by claiming that Lindsie was in fact cheating on her then-husband Will Campbell. The father-daughter duo would then go on to have an even more strained relationship as the "Chrisley Knows Best" parents found themselves in legal trouble.
However, going by Lindsie's stance during the trial, it appears her relationship with Todd has taken a new turn. Here's what the "Chrisley Knows Best" patriarch had to say about his daughter taking the stand.
It's all love with the Chrisleys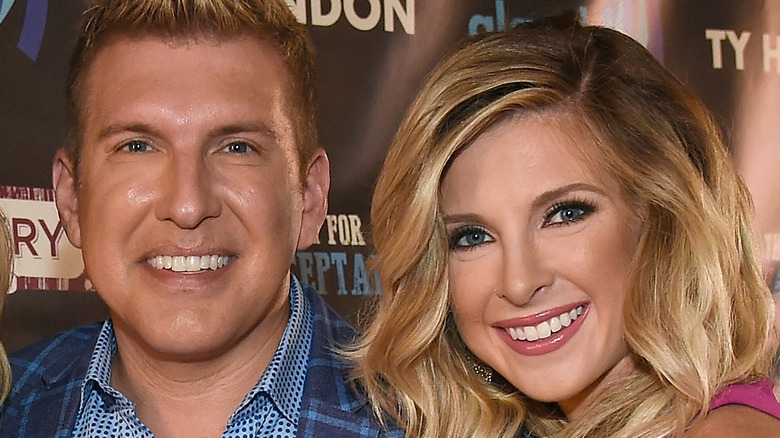 Rick Diamond/Getty Images
Amid their legal woes, Todd and Julie Chrisley seem to have found a silver lining. Discussing Lindsie's decision to testify on his behalf, Todd assured fans that despite all that has happened with their family, it is all love. "At the end of the day she is our child and I love her, and it's something we still have to work through," the reality star admitted (via Us Weekly) during an episode of his podcast, "Chrisley Confessions."
Speaking further, Todd opened up about how comforting it was to see Lindsie squash their feud during the trial. "Because I am sitting in my feelings like she is sitting in hers," he said. "But she put her pride to the side and went on the stand and said, 'I was wrong by listening to the information I listened to.'"
Lindsie, on the other hand, has also expressed interest in reconciling with her father as revealed during a June 23 episode of "Coffee Convos," her podcast with "Teen Mom" star Kailyn Lowry. "I will also go on record today and say that I love my parents, I love my siblings, I love my grandmother," Lindsie said before adding that she "will continue to stand with them through the good, the bad and the ugly." Unfortunately, the worst may be yet to come for Todd and Julie, as Deadline reports they face up to 30 years in prison at their upcoming sentencing hearing in October.