What Jesse Spencer And Kara Killmer's Relationship Is Like In Real Life
Noel Vasquez/Getty Images
Sylvie Brett and Matthew Casey — also known as "Brettsey" on the show — are a "Chicago Fire" fan-favorite relationship. But with Casey not only playing with Brett's feelings on the show, but fans as well, fans are now wondering what these two actor's relationship is like in real life.
Since "Chicago Fire's" debut in 2012, Matthew Casey, played by Jesse Spencer, has been a mainstay on the show. Taking on the role of Casey, Spencer portrays the serious lieutenant during the first six seasons before taking on the role of captain from Season 6 onward. Sylvie Brett, played by Kara Killmer, joined the show in the third season as a paramedic for Firehouse 51. But while the show follows the jobs of these dedicated firefighters within Firehouse 51, the show doesn't stop short of following the intertwining love lives of these first responders — including these two as "Brettsey."
While it took a while for things to heat up between Casey and Brett, sparks officially flew when the two first got together during the eighth season of the show. But despite their relationship being end game for many "One Chicago" fans, after Casey hung up his uniform for the last time and exited the show, the Season 10 finale left fans on a cliffhanger wondering whether or not these two are still together. Which left many fans wondering if the "Brettsey" relationship mirrors Spencer and Killmer's relationship in real life, with Spencer leaving the show?
Is Jesse Spencer and Kara Killmer's friendship also up in the air?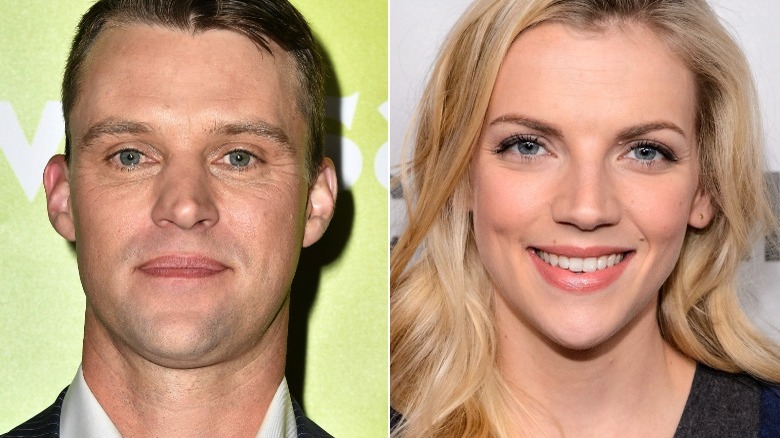 Frazer Harrison & Daniel Boczarski/Getty
"Chicago Fire" fans are certainly worried because the on-screen relationship between "Brettsey" is not doing so well — leading many to wonder if Jesse Spencer and Kara Killmer's relationship in real life is still going strong?
At the end of Season 10, fans saw Spencer return as Matt Casey after he left the show in the middle of the season, per NBC Insider. On the show, Casey had chosen to leave the firehouse and go to Oregon to raise his late best friend's children, while he and Brett entered a long distance relationship. Off-screen, Spencer lamented his relationship with Killmer when discussing his departure, telling TV Line in 2021, "It was difficult because I really like Kara. We've established a really, really nice relationship. I loved working with her."
Speaking with Starry Magazine in 2020, Killmer echoed similar sentiments — revealing that she loves working with Spencer and will do anything to keep it that way. "If them being in a romantic relationship means if I get to work with Jesse more than great. If them staying friends means I get to work with Jesse more than that's what I want. Whatever scenario allows me to get to work with Jesse that's what I want." But since Spencer ended up leaving the show in 2021, where do these two stand today?
Jesse Spencer and Kara Killmer's strong friendship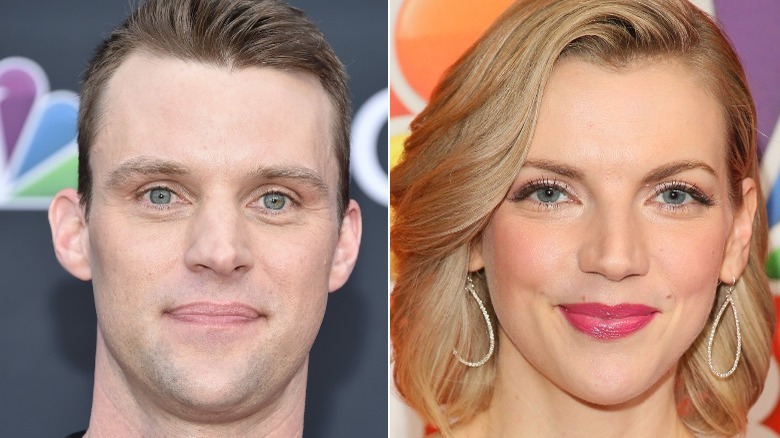 John Shearer & Jean Baptiste Lacroix/Getty
While Jesse Spencer and Kara Killmer are no longer coworkers on "Chicago Fire" and their relationship as Matt Casey and Sylvie Brett is shaky, these two remain strong — just as friends though.
In fact, both Killmer and Spencer have their own off-screen relationships as Spencer is married to Kali Woodruff Carr and Killmer is married to fellow actor Andrew Cheney. Despite having other relationships, that doesn't mean there isn't a mutual love and respect between these two! Posting a behind the scenes exclusive, Killmer took to her Instagram in May to post a video of her and Spencer, easing all "Brettsey" fans hearts when she captioned it, "The best ever." The post showcased the two dancing side by side at the "Chicago Fire" Stellaride wedding, leaving "Brettsey" fans loving every moment of it!
And, since these two are just friends and aren't actually together, what's to come for them on "Chicago Fire?" Well, with Spencer's character only moving to Oregon — and not being killed off — there is a chance he could make a return to the firehouse and back to Brett, but not in the near future. "That's a three-year commitment he made when he left this season," Haas told Deadline. "He's not coming back permanently to 51 anytime soon."