What Jesse Spencer Has Been Up To Since Leaving Chicago Fire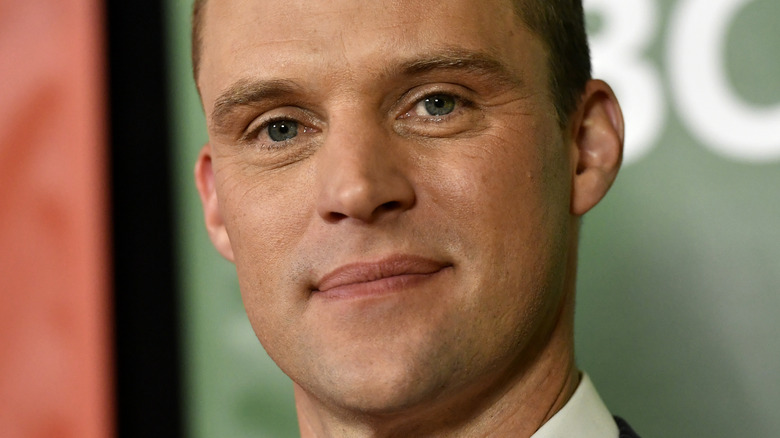 Frazer Harrison/Getty Images
Jesse Spencer's exit from "Chicago Fire" in October 2021 left fans crushed. Spencer had been a fixture on the NBC hit since the show's premiere in 2012, playing Capt. Matthew Casey, a rugged, tough firefighter who regularly placed his life on the line to save and protect the citizens of Chicago.
Spencer briefly returned to the show in 2022, popping up during the Season 10 finale. But, sadly, it was just to honor the best man promise he'd made to his buddy, Lt. Kelly Severide. "We pretty much begged him, pleaded and offered him the moon so that he would come back and do the finale," co-showrunner Derek Haas told TVLine. "Chicago Fire" writers left the door open for Spencer to make a return if he had a change of mind. Capt. Casey's exit involved driving off into the sunset to fight the good fire fight in Portland. However, it seems highly unlikely that Casey will be waving his hose around the Windy City anytime soon.
Spencer had been itching to quit for several seasons. Still, he'd struggled to pull the trigger and eventually agreed to wait it out until reaching his 200th episode. "It was a difficult decision because I've loved the show from the start," the actor explained to reporters (via USA Today). "But there's other things I'd like to do in the future, and there's some family I need to take care of." So, what's Jesse Spencer been up to since leaving "Chicago Fire"?
Jesse Spencer's career has gone down under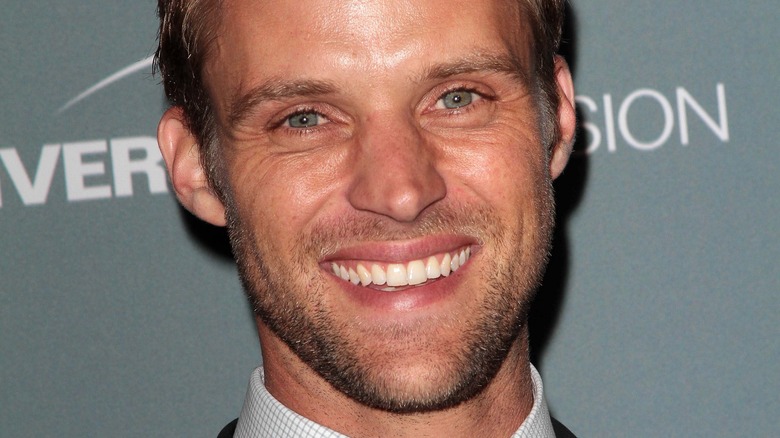 s_bukley/Shutterstock
It's hard to imagine Jesse Spencer doing anything before or after "Chicago Fire," "Chicago P.D." and "Chicago Med." He had become synonymous with Capt. Matthew Casey after playing him for nearly a decade before throwing in the towel in 2021. However, Spencer has kept himself busy since Casey hung up his bunker gear and drove off to start afresh in Portland. But, in real life, Spencer's new gig is definitely not within driving distance.
The actor has returned to his Aussie homeland to star in a new eight-part Disney+ dramedy, "Last Days of the Space Age." And, the show is about as different from "Chicago Fire" as you can get, although there is an inferno or two included. Per Collider, the series is set in Perth, Western Australia, in the late 1970s. It brings together a Miss Universe pageant, a wide-reaching, total power blackout, and a U.S. space station plummeting out of the skies and exploding on Earth.
"Against this backdrop of international cultural and political shifts, three families in a tight-knit coastal community find their marriages, friendships, and futures put to the test," Deadline describes. The outlet also reports that the period piece is scheduled to air sometime in 2023. So, aside from dodging fiery, falling space debris exploding down under and hobnobbing with bikini clad beauty queens in the dark, what else has Jesse Spencer been up to since leaving "Chicago Fire"?
Jesse Spencer's keeping the tabloid rumor mill spinning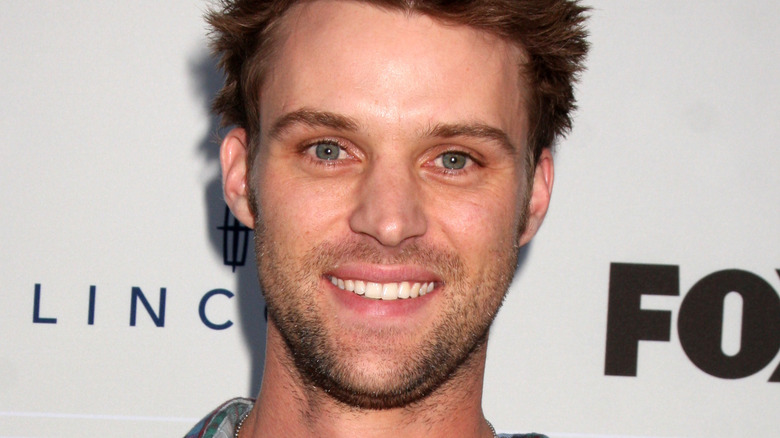 Kathy Hutchins/Shutterstock
In between "Chicago Fire" and "Last Days of the Space Age," Jesse Spencer managed to squeeze a quick flick in, and he got to show off his comedy chops. Spencer starred in the short movie "Queer Fish in God's Waiting Room," an 11-minute long adaptation of Lee Henshaw's novel. The actor's also kicking back and enjoying married life. Spencer was once engaged to his "House" co-star Jennifer Morrison before the couple called it quits in 2010.
However, he finally met "The One" in 2014. Spencer wed research specialist Kali Woodruff Carr in June 2020. "She's smart, pretty and way ahead of her years. We're very happy. She is my port in every storm, and we're already excited to be moving on to the next phase of our lives," he gushed to The Daily Telegraph.
Having started his career in Australia at the age of 15 — after appearing in over 460 episodes of the long-running soap "Neighbors" — it's no surprise that Spencer's a regular fixture in the Aussie tabloids. The rumor mill went into overdrive following reports that he and Carr were about to become parents for the first time. A gossip mag claimed Carr was sporting a baby bump and a source allegedly confirmed they were expecting. Also, another source reportedly told the tab, "she TWICE made toasts ... by drinking water instead of wine" (via MediaMass). Who needs a pregnancy test when you have the tabloids?