Why Kristen Hager Didn't Last Long On Chicago Med
So many members of the "Chicago Med" cast have stuck with the series for years. Several characters have even jumped from show to show within the NBC franchise, popping up in "Chicago P.D." or "Chicago Fire." However, that has not been the case with actor Kristen Hager. She played Dr. Stevie Hammer on "Chicago Med," who, per NBC, "is a brilliant, scrappy emergency medicine doctor with a surprising past." It didn't take long for fans to discover the big surprise. In fact, the reveal occurred during Hager's first appearance as a regular cast member in the Season 7 premiere.
Dr. Hammer's mom was homeless and had severe physical, mental, and addiction issues. She suffered from bipolar disorder and spiraled after quitting her medication. It was a rich potential storyline, which made it all the more surprising when Hager exited after just 14 episodes. Dr. Hammer mended her fractured relationship with her mom after she became her patient at the hospital. Hammer then hung up her stethoscope and moved back to Michigan, where her estranged husband lived to see if she could fix her marriage too.
Producers appeared to also believe there was still a lot left of Dr. Hammer to explore, and they were disappointed to lose Hager. "We all really liked Kristen and would welcome her character coming back in the future," executive producers Diane Frolov and Andrew Schneider told Deadline. So, why didn't Kristen Hager last on Chicago Med?
Did Kristen Hager quit Chicago Med or was she axed?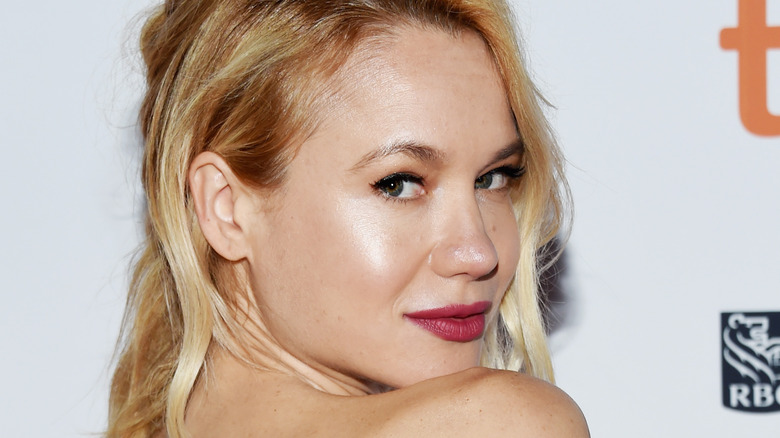 Amanda Edwards/Getty Images
There have been some dramatic "One Chicago" cast exits since the flagship, "Chicago Fire," first aired. There have also been some surprising ones, like Yaya DaCosta leaving "Chicago Med" after six seasons. However, Kristen Hager departed after just 14 episodes, making Dr. Stevie Hammer one of the shortest-tenured medics and leaving fans flabbergasted. "I'm [lost] for words. I love Stevie, and I so want to see her and Will together," one fan tweeted (via Express).
Producers told Deadline they would welcome Hager back with open arms. They'd left the door open by not killing off Dr. Hammer in some grizzly death, moving her to Michigan instead. So initially, it seemed like it had been Hager's decision to quit the show. However, another producer interview indicated that she'd had no say in the matter.
"She's a wonderful actor. We felt we had pretty much done her story regarding her mom and resolved that," Andy Schneider told Variety. He said they'd love to see her return in the future, and the good thing is that "if the character's alive, the character can come back." Co-executive producer Diane Frolov chimed in, teasing the fact Dr. Hammer may pop up again some time. "What's happening with Stevie right now is she's going back to try and reconnect with her husband and make that work, she explained. "So we're leaving that up in the air." Meanwhile, Hager has remained completely schtum on the subject.
Kristen Hager has a really exciting new project in development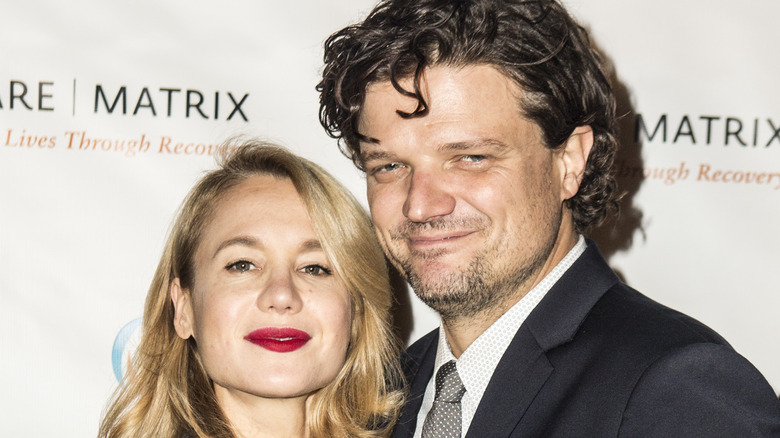 Harmony Gerber/Getty Images
Dr. Stevie Hammer may have left the "Chicago Med" ward, but she still remains on the website and is referred to in the present tense. "Kristen Hager plays Dr. Stevie Hammer on the NBC drama 'Chicago Med,'" the bio states. So, maybe Dr. Hammer will don her scrubs and long coat again. Meanwhile, Hager doesn't appear to have any other acting projects in the pipeline, going by her IMDB page.
However, she's got a much more invigorating project on the go. In March, Hager revealed the exciting news that she's expecting a baby with her husband, Matt Jones. Hager made the announcement by posting a gorgeous black and white photo on her Insta. According to The Biography, Hager and Jones dated years ago and were even engaged to be married. However, it hadn't worked out the first time, and they went their separate ways. Jones moved on to date Kelly Daly, and they walked down the aisle in May 2012. The couple had a son together, Jasper, but subsequently split, leaving the comedian and "Breaking Bad" actor free for another shot at love with Hager. The two married in an intimate and private ceremony in 2020.