This Is Really Why Yaya DaCosta Left Chicago Med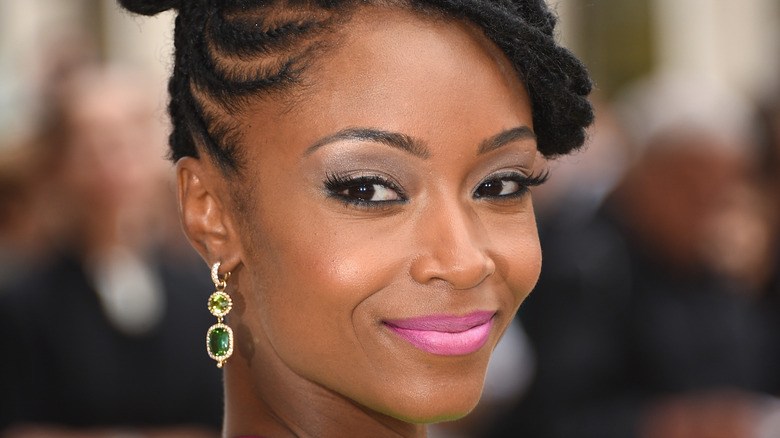 Dimitrios Kambouris/Getty Images
Since 2015, model-turned-actor Yaya DaCosta has been a regular on NBC's medical drama "Chicago Med." In the hit series, DaCosta plays the role of April Sexton, a nurse in the Emergency Department of Gaffney Chicago Medical Center. Despite being a pretty popular character on the show, Nurse Sexton is not back for Season 7.
As reported by Deadline in May, DaCosta and Torrey DeVitto (who plays Dr. Natalie Manning) are leaving "Chicago Med" after six successful seasons. Not long after the news broke, DaCosta took to social media to confirm the reports. "After six amazing seasons of working with some of the most dedicated people in the business, learning wild medical jargon, growing up as an actor and as a person, my time as April Sexton on 'Chicago Med" has come to a close," the actor wrote on Instagram. 
She continued, "I'm going to miss everyone dearly, and of course, all of you who watch the show religiously and have also become part of the One Chicago family." Though she didn't immediately reveal the reason behind her departure, Deadline reported that DaCosta's contract with NBC was up for renewal after Season 6, and the actor decided to opt out. However, during a recent panel talk, DaCosta spilled the tea on why she will no longer be part of "Chicago Med." Find out exactly below.
Yaya DaCosta has left to work with Lee Daniels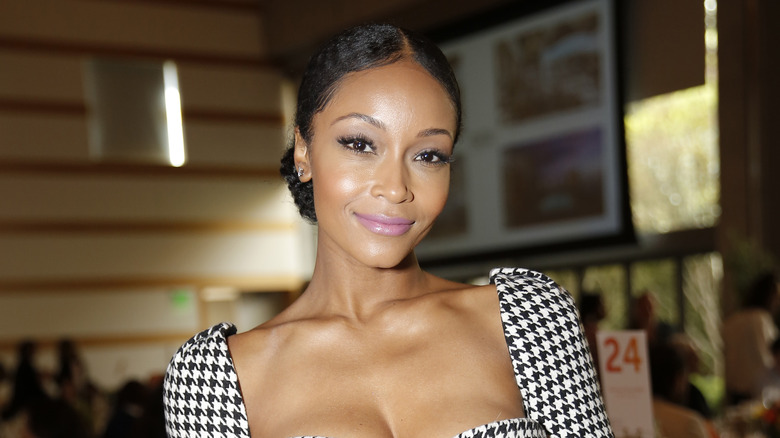 Rachel Murray/Getty Images
Four months after announcing her departure from "Chicago Med," Yaya DaCosta explained the real reason behind her decision. As it turns out, the actor decided to opt out of her NBC contract after being offered a role on Lee Daniels' new Fox series "Our Kind of People," which premiered on September 21.
"My exit from 'Chicago Med' and the arrival of this show happened really simultaneously," DaCosta said on the show's panel TCA talk in September (via Deadline). "There isn't much to say about it." So, as her "Chicago Med" contract was up for renewal, the actor decided to work with Daniels. "There was a window opening and a question mark as to whether I should stay or go," she explained. "And in that window, I fell in love with 'Our Kind of People' and I jumped at the opportunity to work with Lee Daniels again." DaCosta previously worked with the director on the movie "The Butler."
Elsewhere, DaCosta revealed what viewers can expect to see on the new series. "The show is a dream in so many ways and it's saucy and so much fun! And there's so much about my character [Angela] that I felt was really important to bring to the forefront of our discussions," she said. "We're just playing with these serious themes and we're making them fun." Once DaCosta confirmed that she would be leaving "Chicago Med," viewers took to social media to react to the news.
Chicago Med fans already miss Yaya DaCosta's character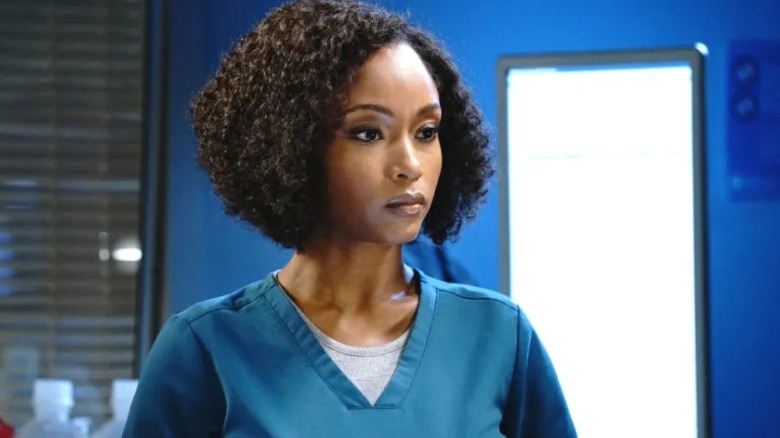 NBC
After Yaya DaCosta confirmed her departure from "Chicago Med" via Instagram, fans of the NBC medical-themed series took to the comment section to react to the news. Spoiler alert: they'll miss Nurse April Sexton. "I just finished season 6, only to find out you're leaving," one fan wrote. "Just when April and Ethan seemed like they would get back together."
Once Season 7 of "Chicago Med" premiered on September 22, viewers were surprised to see that Sexton disappeared without any explanation. "I'm definitely saddened by this and even more so that your character just simply disappeared!!!" another disappointed fan wrote under DaCosta's IG post. "You were to huge of a character for this type of departure, I'm definitely disappointed to see you go!!!" 
Other viewers took to Twitter to share their farewell wishes to DaCosta's character. "We will love you forever, Nurse April Sexton," one fan tweeted. "Thank you for those six seasons, Yaya. We love you so much." Fans seem to be missing Torrey DeVitto as well. "gonna miss seeing these two lovely ladies onscreen as april sexton + natalie manning," another viewer wrote. "But congrats to yaya + torrey on their final episode tonight!!"