What Happened To Chad Michaels After RuPaul's Drag Race?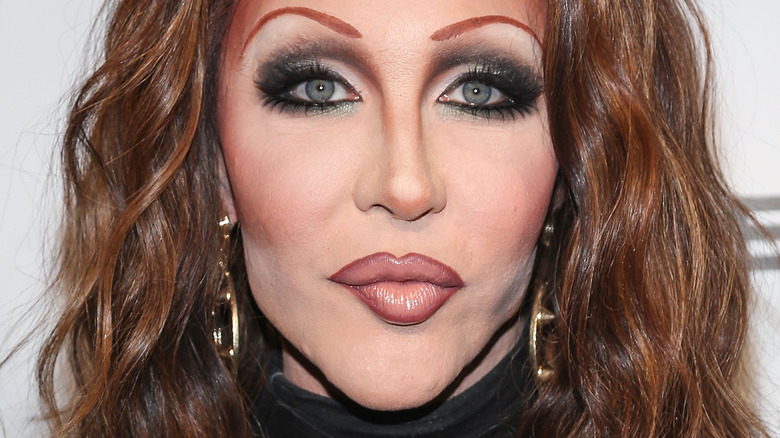 Imeh Akpanudosen/Getty Images
"RuPaul's Drag Race" star Chad Michaels is the epitome of what it means to be a professional drag queen. Before gaining nationwide notoriety on TV, Michaels had been working as a respected drag queen and female impersonator on the West Coast in San Diego, California. She was extremely dedicated to her impersonation of the singing icon, Cher; Michaels even got plastic surgery to look more like her!
When "Drag Race" Season 4 premiered in 2012, Michaels wowed audiences with her fierce looks, pageant polish, and killer Cher impersonation on the Snatch Game. Even though she dominated in the challenges and the runway, Michaels ended up losing the crown in the Season 4 finale to Sharon Needles. So it was no surprise when Michaels walked through the Werk Room doors when it came time for the first-ever season of "RuPaul's Drag Race All-Stars." Michaels put her all into the "All-Stars" competition, ended up pulling out the win, and entered the "Drag Race" Hall of Fame.
When Equality 365 asked Michaels in 2019 if there were any downsides to her "Drag Race" fame, she answered: "I don't feel that there really are any detriments to being a RPDR winner. Social media can be tricky for anyone who has appeared on the show. If you are not prepared for mass critique on tap, don't do the show." That just goes to show how Michaels treats everything with such professionalism. So, what has the Cher-lover been up to since "Drag Race?"
Chad Michaels keeps adding to her extensive résumé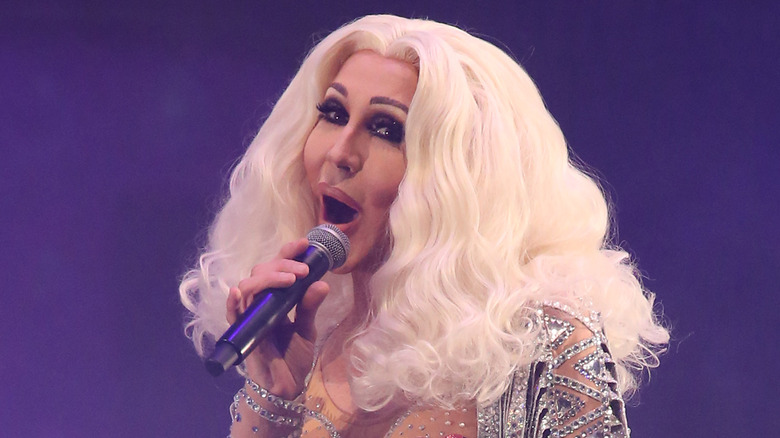 Walter Mcbride/Getty Images
Ever the professional, Chad Michaels has been hard at work as a drag queen, while also branching into screen acting. After winning the crown, Michaels often returns to her home base at "RuPaul's Drag Race" for photoshoot challenges and joke bits since she's considered to be the OG All-Star. Outside of "Drag Race," she has also stacked up many IMDb credits for cameo pop-up roles in TV shows like "2 Broke Girls" and "Jane the Virgin."
In 2020, RuPaul handpicked Michaels to guest star in Netflix's "AJ and the Queen," which was created by and starred RuPaul herself. Michaels then went on to play Cher in a 2021 movie titled "The B**** Who Stole Christmas." (When you can't afford the real Cher, why not get the next best thing, right?) Most recently, Michaels filmed a cameo for an episode of 2021's "American Horror Story: Double Feature," but was sadly cut from the final edit, according to Entertainment Weekly.
But Michaels is a hometown hero at heart, so she's continued hosting drag shows at a San Diego nightclub in a recurring show called the Dreamgirls Revue, which often pulls in other fellow "Drag Race" alum appearances. According to an interview with Equality 365, Michaels has been performing with the Dreamgirls show since 1992.
Cher actually knows who Chad Michaels is!
That's right — the legend herself is in on it! In fact, Chad Michaels told Billboard in 2017 that "[Cher's] always been so sweet and kind, and at least feigned she's into it ... She's a sweetheart." We first found out that Cher was aware of Michaels' spot-on impersonation of her in 2012. "I Saw him He is GREAT!!" Cher gushed on Twitter (via Logo) in reference to Michaels.
"I made my own reputation on '[RuPaul's] Drag Race' but people love Cher," Michaels told Billboard. "[When] you step out onstage as Cher and are good at it, you're making a lot of people happy."
And it seems that the love is mutual! Michaels got the chance to actually perform in front of Cher live for the first time in West Hollywood in 2013, and Cher was absolutely living for her. "Chad was Genius!" Cher tweeted after the show. "Almost cried, he said such nice things!" At this point, Cher is well-acquainted with Michaels, as the queen has performed for her several times. Cher follows Michaels on Twitter, so they are basically besties at this point.