What Charlie McDermott From The Middle Looks Like Today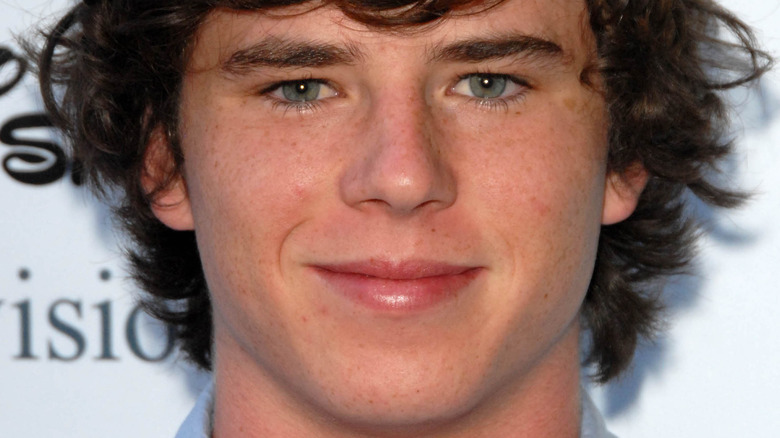 s_bukley/Shutterstock
Charlie McDermott shot to fame as Axl Heck — the too cool for school son of Patricia Heaton's Frankie Heck and Neil Flynn's Mike Heck — on the popular ABC sitcom "The Middle," which ran for almost a decade between 2009 and 2018 and gave us nine seasons of fun from the dysfunctional Orson, Indiana family. "It isn't because we ran out of stories. We had a whole board of stories we never got to. We felt it was a good time to end because we were all still loving it, loving each other, and enjoying ourselves," the show's co-creator, Eileen Heisler, told Deadline of why there would be no Season 10. "We never wanted to get to the point where we were retreading old stories, or anyone was feeling restless and wishing they were somewhere else. We wanted to go out while we're still at the top... of our game," he added of the sitcom, which also starred Eden Sher and Atticus Shaffer.
Since then, McDermott has gone on to land himself a handful of acting roles, including appearing as Stewart in the Mark Wahlberg movie "Instant Family" (via IMDb), three episodes of the miniseries "Unbelievable," and popped up in the tech horror "Countdown." But what does he actually look like since leaving high school jock turned college graduate Axl behind?
Charlie McDermott kept Axl's trademark curls
It looks like Charlie McDermott was happy to keep his "The Middle" character Axl Heck's trademark curly hairstyle — and then some! In a February 2021 Instagram post, McDermott showed off longer curls down to his shoulders while taking in some stunning scenery on a mountain top. The captionless upload included a snap of Patricia Heaton's former on-screen son giving the camera a cheeky over the shoulder look, while wearing round glasses, an oversized blue t-shirt and brown pants.
The star rocked the same look during his other creative foray, as it seems the actor has turned his attention more to music since waving bye bye to "The Middle." He often gives fans updates on his music via his Instagram account, including teasing a music video for the song "Park and Ride," which he co-created. In the video, McDermott can be seen driving to the woods before wandering around in the trees and being chased by a mysterious girl in a red hood. Far from being a scary take on Red Riding Hood though, it turns out the woman just wants to return the car keys he dropped. Ah, we love a happy ending!
What Charlie McDermott is doing today
It seems Charlie McDermott's attention is mostly on his singing career, but he's clearly not lost his interest in the moving picture. The long-haired star has shown off his passion for working behind the camera on his Instagram account, including sharing a storyboard he created for the "Park and Ride" music video in August 2021. The actor previously opened up about how much he loves the production side of things back in 2017, which is when he directed an episode of "The Middle." "Directing is something I've wanted to do as long as the show's been on. So I've been shadowing on set pretty much since the show began, even on all the projects I worked on prior to 'The Middle,'" he told Entertainment Weekly. "So it's something I prepared for a long, long time. So when the time finally came, I felt like I had a good grasp on it," he added.
But it seems like the star may have taken a little bit of a step back from the spotlight. He doesn't tend to share too much on social media and only gives fans the occasional peek at what he looks like today, with most of his posts being focused on his work. McDermott also doesn't seem to be the biggest fans of oversharing on social media, with his last post, as of July 2022, being his storyboard sneak peek from August 2021.