What Is Martin Sheen's Real Name?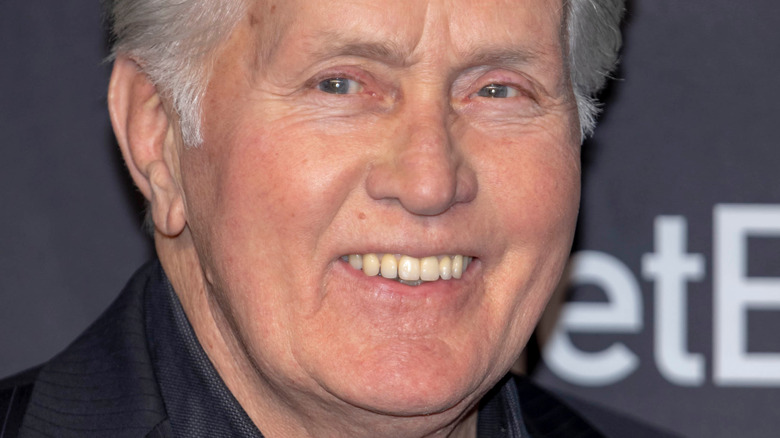 Eugene Powers/Shutterstock
When "West Wing" star Martin Sheen was a young, up-and-coming actor in the '60s, things for people of color in the entertainment industry were very different. Many of his peers, like Danny Thomas and Danny Kaye, were forced to anglicize or westernize their names in order to get acting gigs. The "Apocalypse Now" star descends from a Spanish father and Irish mother, both immigrants, and decided early in his foray into acting that if he wanted to take his career to the next level within a racist society, he would have to change his very Spanish name to a very English-sounding name.
"That's one of my regrets," he told Closer Weekly in June 2022 about his decision to go by a western stage name. Despite the public knowing him as Martin Sheen, he told the outlet he made sure to never legally change his name to that, noting that his birth name is still on his birth certificate, driver's license, passport, and other documents. "Sometimes you get persuaded when you don't have enough insight or even enough courage to stand up for what you believe in, and you pay for it later," he added. "But, of course, I'm only speaking for myself."
So, what is Sheen's real name? You may be surprised to learn you may already know it, and have heard it many times before. 
Martin Sheen's famous son kept his family name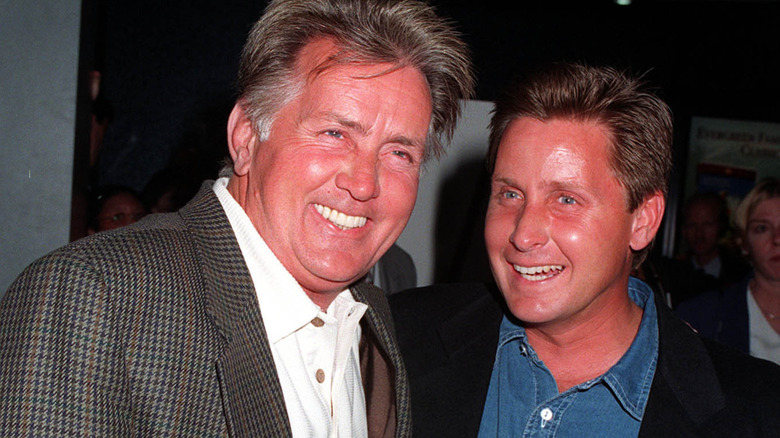 Featureflash Photo Agency/Shutterstock
Does the name Estévez ring a bell? Ramon Estévez is the birth name of legendary actor Martin Sheen, and you've probably heard that surname many times before. Sheen's son, Emilio Estévez chose to go by the family name professionally, and when Emilio rose to fame in the '80s as part of the Brat Pack in movies like "St. Elmo's Fire" and "The Breakfast Club," suddenly the family name was on everyone's lips.
"The only influence I had on Emilio was to keep his name," Sheen told Closer Weekly. "When he started out, his agent was advising him to change his name to Sheen and he wouldn't do it. And I thank God he didn't." The "Mighty Ducks" star told The Guardian in 2020, "My decision was met with a lot of resistance at the time, but it was abundantly clear to me that my father had earned his name and I hadn't." Emilio explained the greater significance of honoring his Spanish heritage on "Talk Stoop With Nessa," sharing, "The Hispanic community has embraced me ... and I can't tell you how many people on the street have stopped me on the street and said, 'You know, just seeing your name on a poster, just seeing your name on screen meant so much to me."
The name Ramon Estévez lives on with Emilio's eldest brother who also bears his father's name, but what about Charlie Sheen?
Charlie Sheen gave a curious reason why he changed his name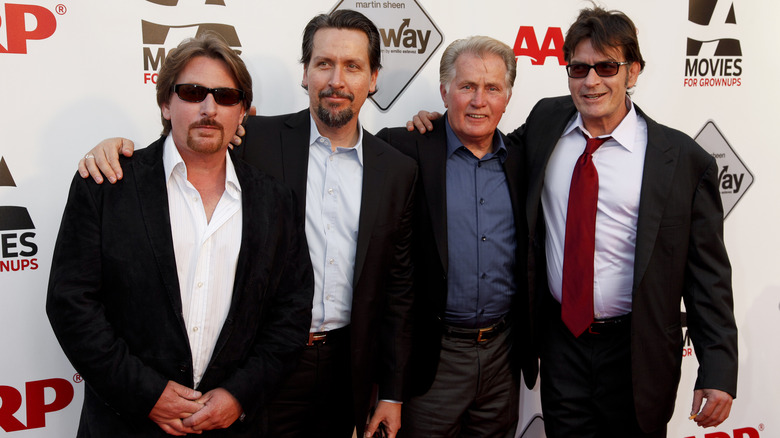 Imeh Akpanudosen/Getty Images
"Hot Shots" star Charlie Sheen is son to Martin Sheen and brother to Emilio Estévez, but like his father, he chose to go with the Sheen moniker. He was born Carlos Estévez, and anglicized his first name. As he told Fox News in 2017, he had a rather odd reason for changing it, and it all came down to his uncle Carlos. "We would both respond to the name Carlos, so I changed my name," the "Major League" star told the outlet, but also noted that his upbringing was "never infused" with Spanish culture, language, or heritage. However, for his role in Robert Rodriguez's 2013 movie "Machete Kills," Charlie was billed by his birth name, per CNN. So perhaps he's not averse to honoring his background.  
The Sheens aren't the only actors who have been vocal about the pressure to change their names in Hollywood. Keanu Reeves revealed that, in the early days of his career, he considered changing his name to Chuck Spadina (after the avenue in Toronto where Reeves grew up), per Exclaim! Similarly, Leonardo DiCaprio was told his name was "too ethnic" and was advised to change it to Lenny Williams, per Shortlist. Actor Fuad Ahmed wrote an op-ed for CBC in 2021, detailing why he hid is Arab ethnicity and changed his name to Gabe Grey in order to get work in TV and film.