Whatever Happened To Disney Star Jake T. Austin?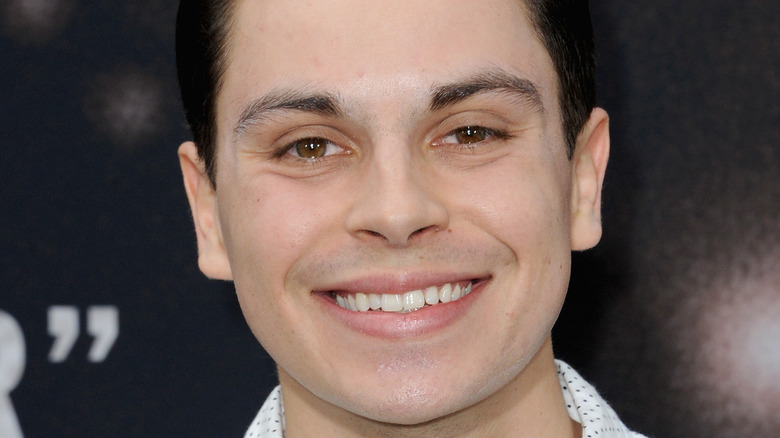 Albert L. Ortega/Getty Images
Jake T. Austin has always thrived in children's entertainment, getting his start as a voice actor in the "Dora the Explorer" franchise as Dora's cousin, Diego. It was Disney Channel, however, that gave fans an opportunity to get to know the boy behind the voice. For four seasons, Austin portrayed Max, the youngest Russo sibling in the hit show, "Wizards of Waverly Place." The show, which starred Selena Gomez, also inspired a TV movie. 
Austin's acting earned him lots of fans and, according to E! News, even brought him to love. The actor made headlines in 2015 when he began dating Danielle Ceasar, a super-fan who had been tweeting at him for five years. It appears that the pair has since separated, but judging by Austin's 2.1 million Instagram followers and his propensity for posting ab pictures, he'll have no trouble finding another fangirl soon. 
Besides maintaining his Instagram following, Austin has stayed pretty busy career-wise, even after his departure from Disney Channel. 
Jake T. Austin is still acting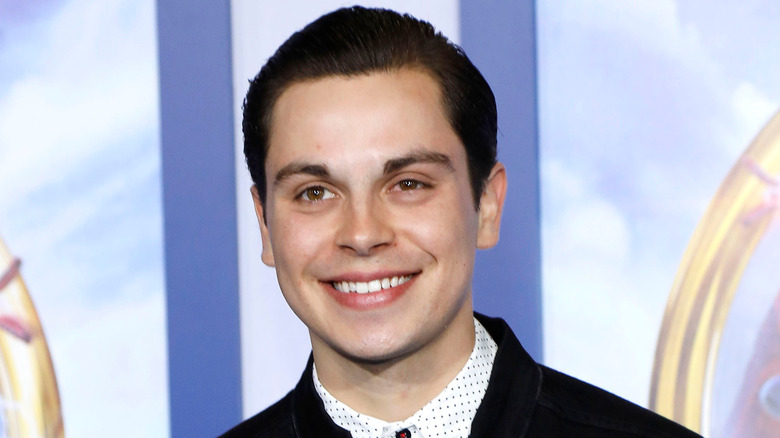 Joe Seer/Shutterstock
Just one year after the end of "Wizards of Waverly Place," Jake T. Austin scored a recurring roll on another hit TV series: "The Fosters." However, fans were shocked in 2015 when Austin announced on Twitter that he would be leaving his role as Jesus after completing only two seasons. "I'm honored to have been a part of such a groundbreaking series, but I personally want to let you know that my time on the show has come to an end," he wrote. The star clarified in now-deleted Tweets (via Seventeen) that his screen time was going to be reduced in the third season, and he wanted to pursue more substantial opportunities.   
As noted by Seventeen, the role was taken over by Noah Centineo, and Austin primarily returned to voice work. He played a significant part in "The Emoji Movie," voicing Alex, the owner of the phone in which all the emoji shenanigans take place. 
In March 2021, Austin shouted out many of his old roles while announcing his movie. "Diego, Max, Jesus, Jaime/Blue Beetle, Angel, Bruce, Fernando: Ive performed as many different characters and allow me to introduce you to Lars," he tweeted. "My new movie, Adverse, is available today."
The actor hasn't left Wizards of Waverly Place in the past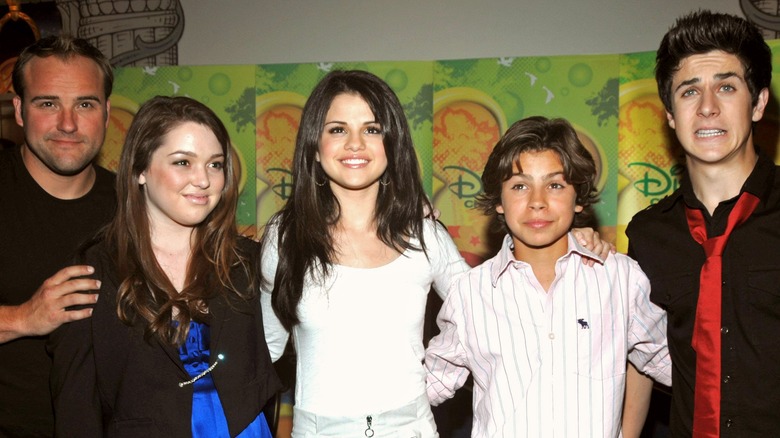 Everett Collection/Shutterstock
Disney Channel has stopped making episodes of "Wizards of Waverly Place," but it appears that Jake T. Austin isn't fully ready to leave it behind. While many young actors work hard to shed their Disney identities, Austin made a reference to his in a sweet throwback picture.
In April 2021, the star took to Instagram to share a picture with David Henry and Selena Gomez, who played his onscreen siblings, Justin Russo and Alex Russo. In the caption he wrote, "#NationalSiblingDay" and fans loved the sweet homage to "Wizards of Waverly Place." One wrote in the comments, "Bring this back man."
It seems like Austin himself would be down for a reunion, according to an interview he did with 1010 Wins in 2017. "If there was anyone who would really have a hand in what we were actually going to do, it would be Selena," he said. "If I were to send Selena an emoji, it would be the prayer hands emoji. Let's do a reunion. Let's do it for the fans." Unfortunately for fans and Austin, there seems to be no movement on an official reunion. We have been treated to mini gatherings of the old castmates, however, like when Gomez and onscreen bestie Jennifer Stone used TikTok to recreate one of the iconic songs of their friendship.