How The Director Of Men In Black Sabotaged Chris O'Donnell For Will Smith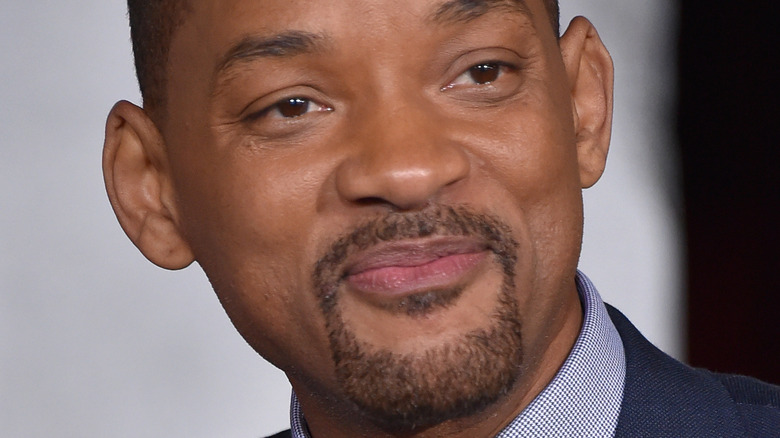 DFree/Shutterstock
"Men in Black" is one of the biggest movie franchises in the world, with the four movies bringing in billions over the years. "Men in Black" brought in more than $250,600,000 at the box office, per Box Office Mojo, with the sequel raking in a further $190,400,000. The threepeat came in a little under that $179,000,000 and 2019's "Men in Black: International" added a further $80,000,000 to that impressive grand total.
The franchise also really cemented Will Smith's impressive career as a major movie star. The original movie won him several awards for his portrayal of Agent J, aka James Darrell Edwards, including the likes of a Blockbuster Entertainment Award and a Kid's Choice Awards, via IMDb, before leading to the actor to take on a slew of other huge roles on the big screen like "The Pursuit of Happiness," "I Am Legend," and "I, Robot." But it turns out it almost wasn't that way. In fact, "Men in Black" director Barry Sonnenfeld saw potential in "The Fresh Prince of Bel-Air" star that not everyone did, and he had to pull a few strings to make sure he landed the now iconic role.
Men in Black's director lied for Will Smith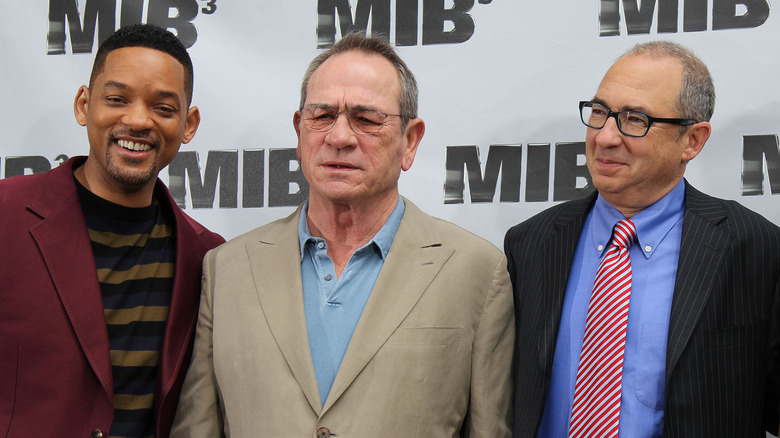 s_bukley/Shutterstock
Barry Sonnenfeld revealed that "Men in Black" producers had a different idea about who should play Agent J and Tommy Lee Jones' Agent K; Chris O'Donnell and Clint Eastwood. Smith had starred in "Independence Day" and was actually Sonnenfeld's wife's choice for Agent J, so he hatched a plan to make sure Smith had a better shot. "I met with Chris and he had concerns about the script and had another movie offer. So I told him, 'Yeah, we might never fix this script and I don't think I know how to direct this movie.' So he passed on the movie the next day," he told Insider. "I think [O'Donnell's] a good actor, but I had really been thinking about Will since my wife made the suggestion," he added.
But Smith still needed some convincing anyway. In a 2021 YouTube video, Smith explained he had reservations and initially turned down "Men in Black" because he'd just done "Independence Day" and didn't want to appear in another movie about aliens. That is until someone very special convinced him otherwise. "[Producer] Steven Spielberg called me...," Will explained. "He said, 'Why're you turning down the movie?' I said, 'You know, I just don't want to be the Alien Guy.' He said, 'Erm, do me a favor. Don't use your brain for this one. Use my brain.' He was so serious that I was like, 'Alright. You did do 'Jaws.'" 
And the rest is history!