What Maya Vander From Selling Sunset Is Up To Now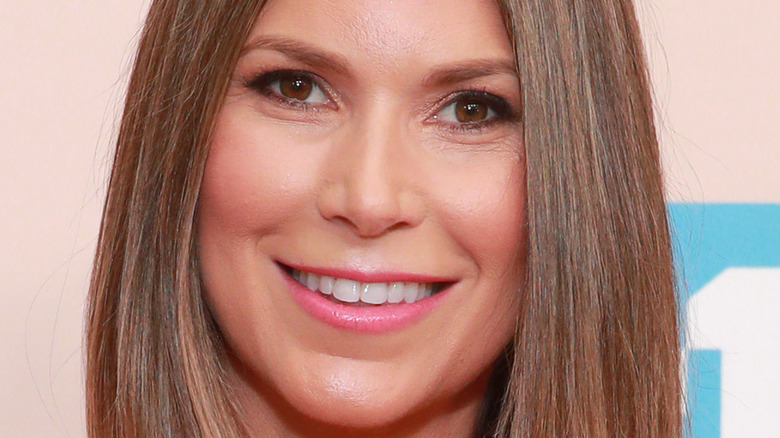 Rich Fury/Getty Images
"Selling Sunset" star Maya Vander is known to be the show's voice of reason, as fans love her ability to stay out of the drama and develop a more neutral position in the office, per Screen Rant. It's even joked about in episode 9 of Season 5 that everyone in the office can agree that Vander is a likable person.
The show's fans know from the very first episode that Vander's husband, David Miller, lives and works in Miami, Florida. Throughout the Netflix reality show, Vander is seen in and out of the office as she travels back and forth between Miami and Los Angeles, especially because she's raising two children. "My husband works from home and obviously with real estate, I work from home excluding showings," Vander stated to Us Weekly. "But I spend a lot of time with the family. We've been full-time parents."
Throughout the show, Vander sometimes teases that she may get her real-estate license in Miami to make her life easier, and fans have been wondering if the agent would be leaving the Oppenheim Group, and thus the show, to work full-time in Miami.
Maya Vander is 'so grateful' for her time on Selling Sunset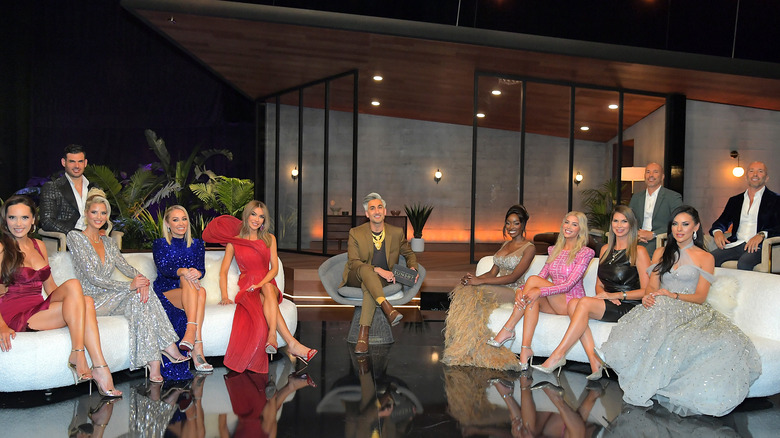 Charley Gallay/Getty Images
The ninth episode of Season 5 of "Selling Sunset" seemed to be the icing on the cake, making Maya Vander's departure from the show official. The cast had a brunch to celebrate the agent's success at the Oppenheim Group, closing one last deal, and wishing her well on her future projects. After all, it was Vander who dreamt of the creation of the hit reality television show (via Netflix Tudum).
After all the years of traveling back and forth, as well as thinking back and forth, between two cities, Vander confirmed the rumors on Instagram that she would not be returning for the show's sixth season. After a devastating miscarriage, as well as her husband now working full-time in Miami, Vander said that she wants to focus on her family.
"I'm very proud of my Selling Sunset family for getting two more seasons and hopefully an Emmy nomination," Vander said in an Instagram Story, as reported by Today. "I decided not to go on with the show and it was not an easy decision! Being a part of such a successful hit is absolutely amazing and I am so grateful for!!" Clearly, there's no hard feelings toward the series, but rather, she made the best decision for herself.
Maya Vander isn't ruling out a return to Selling Sunset
Maya Vander seems to be excited about already working on projects once she announced her departure from "Selling Sunset." The real-estate agent shared on Instagram that she's starting a new real-estate firm that is based in the city called the "Maya Vander Group." She also started her own real-estate course, with helpful tips for becoming a successful real-estate agent.
Although she may be done with the show full-time, Vander has hinted that she wants to meet up with the women in the cast whenever she can, and she would be on board to make a cameo every now and then in the recently renewed Seasons 6 and 7. Her profile is still active on the Oppenheim Group website, so it's likely that she's still interested in selling houses in Los Angeles.
"If they told me, 'Yes, come out once a month,' I'd be like, 'Sign me,'" Vander told Netflix Tudum in April. "It's a great opportunity. Even though I always complain to producers about me flying back and forth, I made it happen, because I wanted to be part of it."