Maya Vander Reveals Absolutely Devastating News About Her Pregnancy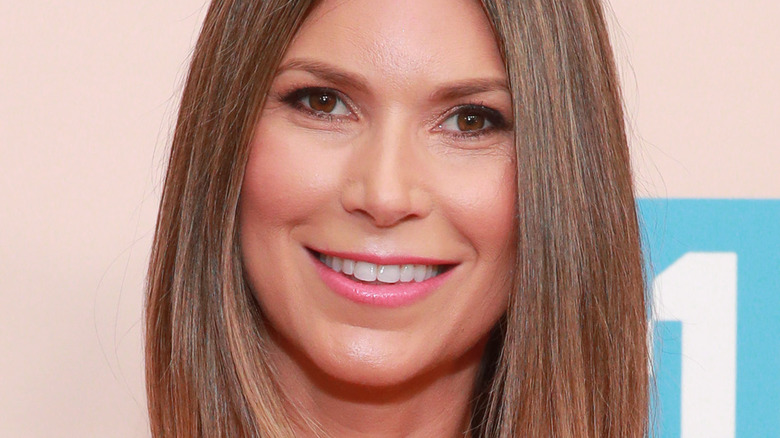 Rich Fury/Getty Images
Maya Vander was cast in the Netflix real estate series "Selling Sunset" in 2019 after working as agent for The Oppenheim Group for several years, per Page Six. While cameras caught the luxurious side to selling million-dollar homes, it also showed the ups and downs the real estate agent faced in her personal life. According to Us Weekly, in December 2021, Vander revealed she suffered a stillbirth and had to deliver her son at 38 weeks pregnant. 
"I always heard of it but never imagined I'll be part of the statistics," she wrote in a heartbreaking Instagram post. "Instead of delivering a baby, I get to go home with a memory box... I do not wish this on anyone," Vander added. The Netflix star described her devastating experience as a "nightmare" and later opened up to Us Weekly that her due date was right around Christmas time. "This is the best time of the year to celebrate... My husband is heartbroken, and I know I need to be strong for him and for our family," she told the outlet. 
Even though Vander and her family are still undergoing the healing process, the mother-of-two was just hit with another unexpected loss.
Maya Vander miscarried at 10 weeks pregnant
According to People, in a now-deleted Instagram Story, Maya Vander shared that she had a miscarriage at 10 weeks pregnant — just six months after she suffered a stillbirth. "I had a very crazy week," she wrote alongside a picture of her son Aiden sleeping. "My kids and my husband are absolutely my blessing and I am so lucky to be their mother," Vander added. "Hug and love the people you care about. Don't take things for granted!" 
While the TV personality is doing everything to keep it together, Vander offered advice to women who have not only reached out to her personally, but to those who also shared a similar experience. Vander confessed that staying busy has helped her cope with the loss. "My advice is get to work, socialize with people, get your body moving, and talk to someone," she wrote on Instagram. "I know the pain of loss won't heal overnight, but today is a great day to begin or continue furthering the healing process." 
Given everything she has been through, Vander will not return for Season 6 of "Selling Sunset" because she has chosen to spend more time with her family and would like to continue to grow her real estate firm in Miami, per TMZ. It looks like the reality star is taking her own advice and keeping busy.