America's Got Talent's Jackie Evancho Opens Up About Devastating Health Struggles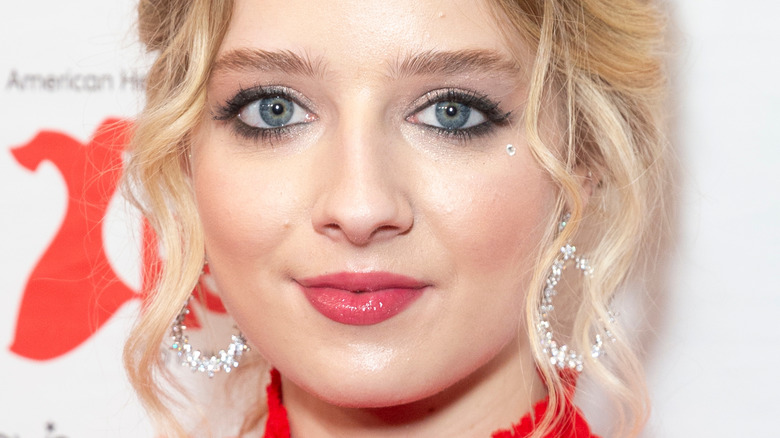 lev radin/Shutterstock
This article includes discussion of eating disorders. 
Jackie Evancho is a musical prodigy. In 2010, the singer was just 10 years old when she was crowned runner-up on "America's Got Talent." But despite her professional success, Evancho has dealt with some challenging personal issues. 
In a 2019 interview with Access Hollywood, Jackie Evancho opened up about her eating disorder. She revealed how going through puberty became a major trigger for her body image issues. Though she kept her eating disorder hidden for some time, her parents ultimately noticed that she was skipping meals and pushed her to seek help. Evancho explained, "I was in denial even throughout treatment for it ... I said I was going to go through treatment for them. And ultimately, it helped me." 
On July 6, Evancho tweeted, "I'm opening up even more about my struggles with anorexia with the hope of creating more awareness," linking an article to a very candid discussion with People about her eating disorder. Let's take a deeper look at how Evancho opened up. 
Jackie Evancho shared her story to spread awareness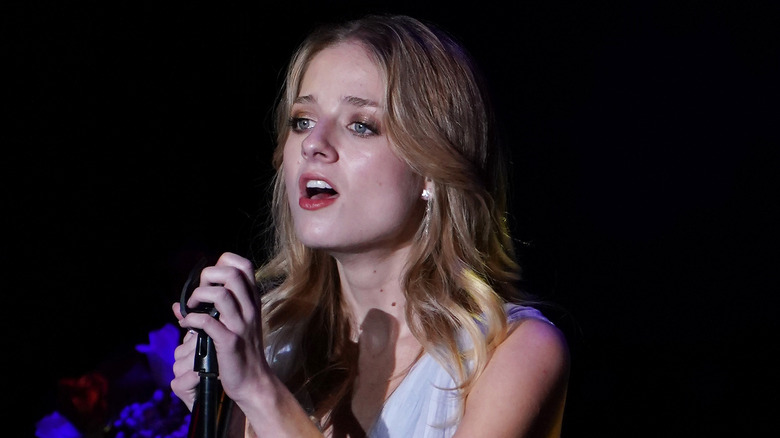 Johnny Louis/Getty Images
Jackie Evancho's struggle with anorexia started at age 15, per People. Struggling with her body image, she restricted her food intake and increased her amount of exercise. In 2021, a car accident left Evancho with a broken back. She learned that she had osteoporosis, a disease causing bones to significantly weaken, per NIH. According to Evancho, she discovered her eating problems caused osteoporosis, which further complicated her eating disorder. "I had to eat [for my bones] to heal, and that really messed me up with my eating problems, because I was gaining weight to heal," she told People.
Fortunately, the star is now in recovery, following the guidelines of a nutritionist and therapist to help heal physically and mentally. Evancho told People, "I'm still struggling, but I'm fighting, which is good because a year ago I was giving in to it completely, and that's so dark and painful." She explained, "I'm not healthy yet, but I have been able to implement healthy coping skills and better eating habits."
Fans have poured out their support of Evancho on social media. One user responded, "That's very courageous, Jackie. I have no idea just what this meant for you, but your candor deserves the highest respect." Another person wrote, "I understand your struggle very well. What you are doing is very important, a real example to raise awareness of a very widespread problem."

If you are struggling with an eating disorder, or know someone who is, help is available. Visit the National Eating Disorders Association website or contact NEDA's Live Helpline at 1-800-931-2237. You can also receive 24/7 Crisis Support via text (send NEDA to 741-741).