America's Got Talent Contestants You May Not Know Died
"America's Got Talent" first kicked off in 2006 and has given a variety of stars a huge platform to launch their careers. The show's most notable contestants include dancing violinist Lindsey Stirling, who has gone on to have big success despite not winning the show. According to Talent Recap, Stirling made the quarterfinals during Season 5 and has since released several albums and gone on multiple tours. As of this writing, her YouTube channel boasts 12.9 million subscribers.
Another familiar face from the show is singer Jackie Evancho, who became the runner-up of the same season. With several studio and live albums under her belt, she became the youngest solo artist to go platinum, per ClassicFM. And of course, there is the Season 2 winner, ventriloquist Terry Fator. After taking the winning title, he went on to sign a five-year contract that allowed him to have a Las Vegas residency at the Mirage. Over a decade after appearing on the show, Fator was named one of Forbes' Top 10 highest-paid comedians in 2018, making $18 million.
While the show has a lot to celebrate, there have been a couple of sad deaths to come out of the show.
Neil E. Boyd died a decade after appearing on the show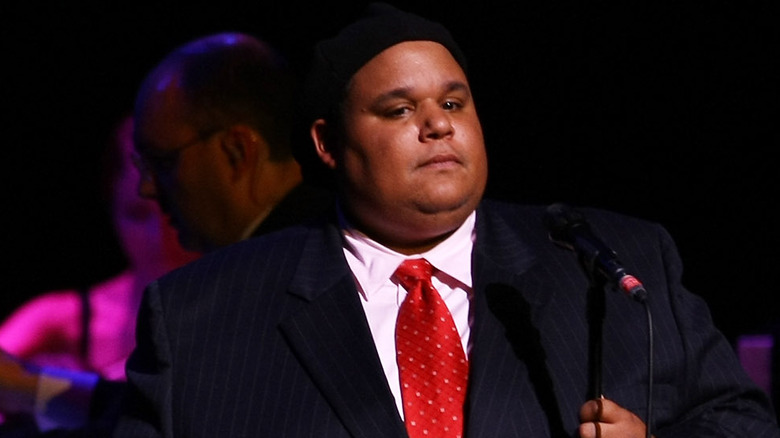 Neilson Barnard/Getty Images
Season 3 contestant Neil E. Boyd won the nation over with his operatic vocals and took home the winning title in 2008. The following year, he released his debut album, "My American Dream," and performed for political figures Barack Obama, Bill Clinton, and George Bush Sr. and Jr., per Standard Democrat. A decade after debuting on the small screen, it was revealed that Boyd had died at the age of 42 and suffered from heart and kidney failure, per The Guardian. It was reported he passed at his mother's home in Sikeston, Missouri.
On Instagram, the "America's Got Talent" account shared their condolences, writing, "We are very saddened to hear that one of our AGT family members, Neal E Boyd, has passed away. Our hearts are with Neal's loved ones during this difficult time." Fellow opera singer and "Britain's Got Talent" winner Paul Potts paid tribute to Boyd during his performance when participating on "America's Got Talent: The Champions" in 2019.
Sadly, Boyd is not the only contestant from the "America's Got Talent" family that has died. 
Dr. Brandon Rogers died before his audition aired on TV
In 2017, Dr. Brandon Rogers auditioned for "America's Got Talent" as a singer and wowed everyone with his rendition of Stevie Wonder's "Ribbon In The Sky." Not only did he receive a standing ovation from the audience, but also from all four judges. Rogers made it to the next round but sadly died at 29 years old, before his audition aired on television.
According to Talent Recap, the aspiring singer died on June 10, 2017, after he was involved in a car accident. It was reported that his friend fell asleep at the wheel and drove off the road in Maryland. After his audition aired one month later, "AGT" judge and Spice Girl Mel B tweeted that she was "devastated" over Rogers' death.
Iconic '90s boy band Boyz II Men had previously invited Rogers on stage with them in Las Vegas and shared some touching words on their Facebook page after he passed, per the Mirror. "Today our hearts are deeply saddened to learn about the sudden death of Dr. Brandon Rogers in a car accident," they said, adding "A few months back we brought this young man out to the Mirage Hotel in Las Vegas to perform with us."
"It hurts to know that the world will never have a chance to witness what his impact on the world could have been as a Doctor and even on the music world," they continued.