Matchmaker Makes Bold Prediction About Chris Rock And Lake Bell As Dating Rumors Swirl - Exclusive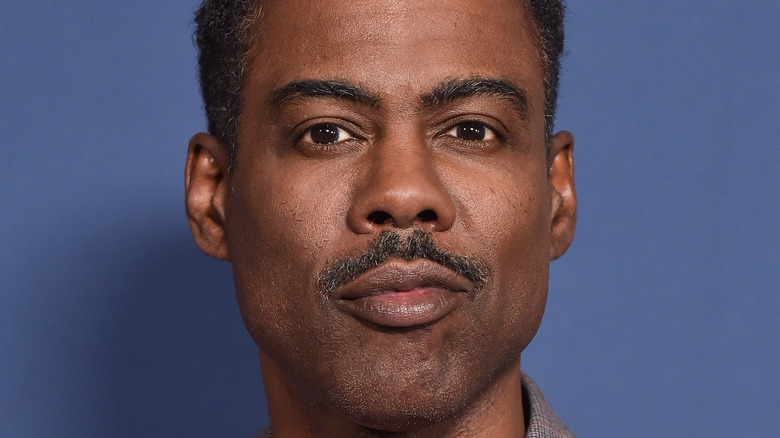 DFree/Shutterstock
While they haven't publicly confirmed their relationship, Chris Rock and Lake Bell haven't done anything to dispel the rumors either. They've been spotted out and about together so often lately that we have a very good feeling that these two are more than just good buddies. What's more, we have an expert opinion that backs us up. Susan Trombetti, matchmaker and CEO of Exclusive Matchmaking, tells Nicki Swift that she sees good things in this (potential) couple's future. 
According to E! News, Rock and Bell were seen together twice over the holiday weekend in Santa Monica. First, they got dinner at an Italian restaurant, where an unnamed witness told the outlet they were holding hands as they walked in. Then, they were seen again getting lunch together around the same area on the next day. According to Trombetti, "Doesn't seem like they would be together this much unless there was something romantic brewing." But is it made to last?
Matchmaker says Chris Rock and Lake Bell have a lot in common
Momodu Mansaray/Getty Images
Susan Trombetti from Exclusive Matchmaking tells Nicki Swift that she's rooting for Chris Rock and Lake Bell as a couple. "As a celebrity matchmaker, I could totally see these two together," she says. She also adds that she's been "rooting for" Rock since seeing him open up about his cheating and divorce on his comedy tour. "Of course, it's fodder for his comedy, but the reality is that he processed it and took responsibility for the divorce," Trombetti says. "There is nothing better than someone addressing their fault in a relationship because they know not to make that mistake again and are better for it."
In his 2018 Netflix special "Tambourine," (via Entertainment Weekly), Rock owned up to his cheating and his fault in the divorce. "Some of these lessons you've just got to learn," he said. "Like, I brought this s**t on myself. Nobody told me to go ho up." 
As for Bell, Trombetti definitely sees her as a match for Rock. "She's stunning," Trombetti says. "Don't forget the first thing when it comes to dating, it's the package that attracts." That's not to say that Bell is all beauty with nothing behind her.  "There is so much more to her, too, with her career," adds Trombetti. Plus, "It seems she has had time to process her split from her husband as well."
Chris Rock and Lake Bell are at similar places in life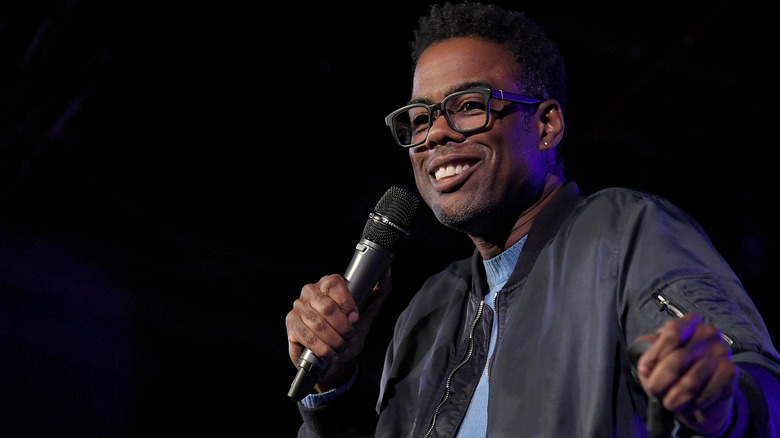 Michael Loccisano/Getty Images
Based on what she can see of Chris Rock and Lake Bell's shared experiences, life stages, and attitudes, matchmaker Susan Trombetti of Exclusive Matchmaking sees this couple going all the way. "Both have moved on and had time to heal from their marriages," she says. "They can understand the stresses of the business, and that helps in Hollywood. It all seems low key, too, which fits Chris Rock." Noting their complementary styles, Trombetti adds, "He is funny and she is smart."
Trombetti also tells Nicki Swift, "They are both at great ages and a point and time in life to know what they want going forward." She notes that since the pandemic, people have been given a new perspective on what they want out of life. So, in her professional opinion, this is an excellent pairing. 
"Yay for them," Trombetti says. "And when it comes to my expert matchmaking experiences, and from the outside looking in, I think they are a great couple with huge potential for the future."