The Hilarious Way Harrison Ford And Adam Sandler Became Friends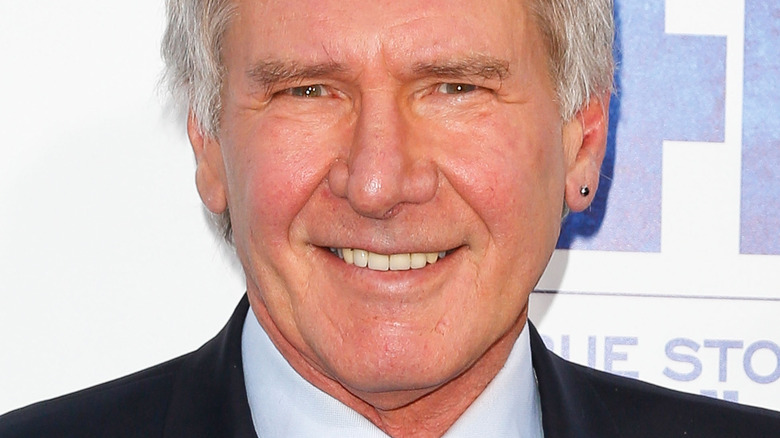 Imeh Akpanudosen/Getty Images
Harrison Ford and Adam Sandler may be two of the most recognizable faces in Hollywood. After first achieving worldwide recognition for his appearance as Han Solo in the original "Star Wars" trilogy, Ford has since become a leading man in a number of dramatic and action roles, including the "Indiana Jones" trilogy, "The Fugitive," and "Witness," for which he received critical acclaim and his sole Academy Award nomination (losing to William Hurt).
Sandler, on the other hand, has achieved widespread fame as one of America's foremost surreal-slash-sketch comedians, first rising to prominence as a "Saturday Night Live" cast member from 1990 to 1995. Naturally, he has gravitated more toward comedic roles, often co-writing many of his most noteworthy films, including "Billy Madison," "Happy Gilmore," and "Jack and Jill." Though many of Sandler's films have been panned, he has also appeared in more well-received films – most notably "Uncut Gems," which many outlets called the best movie of his career. 
Given the disparity in their careers and the lack of connections many might assume they have, it may come as a shock to fans of both actors to know that Ford and Sandler actually have a friendship going all the way back to the beginning of Sandler's career. And the story behind its origin is arguably one which could belong in one of Sandler's films. 
Harrison Ford once asked Adam Sandler to wash his car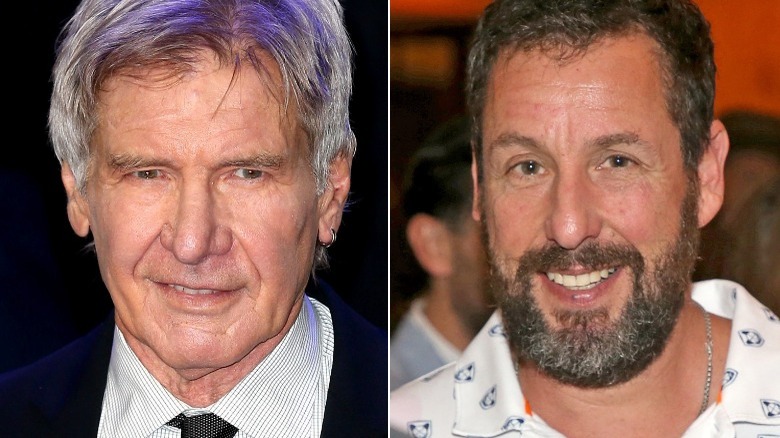 Chris Jackson & Phillip Faraone/Getty
In 2017, Adam Sandler revealed the hilarious story of how he first became friends with beloved actor Harrison Ford during an interview with Conan O'Brien. As it turns out, it was at one of the famous parties hosted by Ford's "Star Wars" co-star, the late Carrie Fisher. Fisher became well-known among Hollywood A-listers for her lavish Laurel Canyon parties, which would often feature the likes of Elizabeth Taylor (per EW), Jack Nicholson, and former Beatles, among many others. 
Sandler said he was around 25 at the time of this particular party, meaning it was right around the time he was starting out on "Saturday Night Live." He was "not really big enough to be at that party" yet, he told O'Brien, but nevertheless he saw Ford in the crowd at one point, who caught his eye. The young Sandler was understandably starstruck when Ford approached him, recognizing him as a cast member on "SNL." Sandler explained that Ford told him, "I would love for you to come over to my house ... and I would love for you to wash my car."
"My kids think you're funny and it would just be such a kick for them to see that," Sandler recalled Ford saying. Despite the unusual request, Sandler is now good friends with Ford, according to a 2020 interview he had with Ellen DeGeneres. "I know Harrison Ford pretty [well] now," he said. "I consider myself tight with [him]."
Harrison Ford doesn't have time for socializing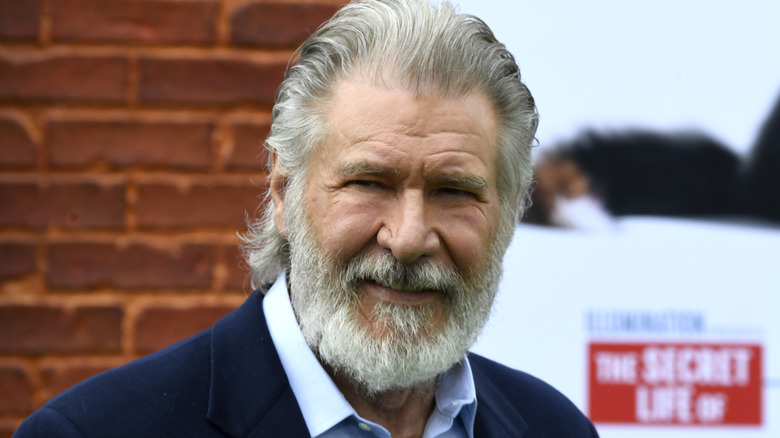 Frazer Harrison/Getty Images
The unorthodox friendship struck up between Harrison Ford and Adam Sandler may come as a bit of a surprise to fans of the two actors, given their rather incongruous personalities. Sandler is widely known for making friends quite easily in Hollywood — including stars from Drew Barrymore to Rob Schneider. As a result of this, many of Sandler's close friends have been cast in a number of his films more than once. 
Ford, on the other hand, seemingly takes a different approach, which may explain his rather cold introduction to Sandler at Carrie Fisher's party. For instance, Ford wouldn't even get along with Josh Hartnett, his co-star and on-screen best friend in the 2003 comedy "Hollywood Homicide." "There were times we would end up just sitting in the car when we were supposed to be doing a scene," Harnett explained (via Contact Music) "Neither of us would say anything for like an hour." Hartnett, however, did add that "we ended up getting along near the end."
Being a social butterfly doesn't seem to be Ford's forte, though he has his reasons. "I don't see much of anybody socially," he admitted to the Irish Independent in 2017, adding, "With five kids, I can hardly find time to see my accountant." So although Sandler has said he and Ford are good friends, it's also entirely possible that both men just have a very different idea of friendship.