How Hugh Hefner Ruined His Friendship With Vanna White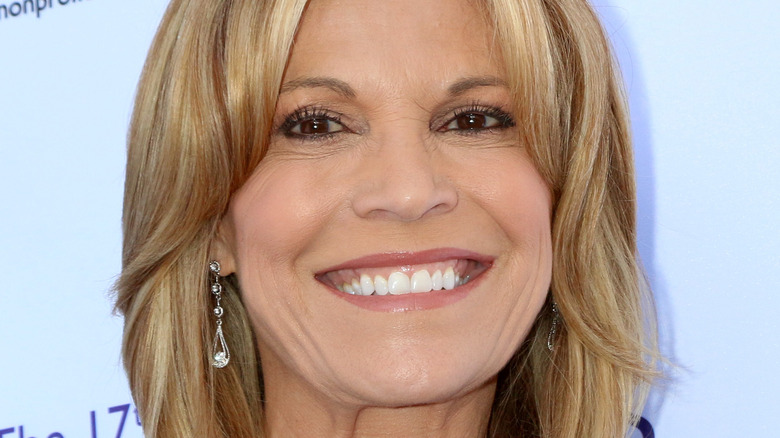 Kathy Hutchins/Shutterstock
It's not very often that you hear Vanna White's name in the headlines, unless it has something to do with a "Wheel of Fortune" contestant picking the right vowel at the right time or forgetting one entirely. That, and her professional relationship with "Wheel of Fortune" host Pat Sajak has certainly gotten a lot of attention, too. Speaking to Entertainment Tonight back in 2021, White opened up about her possible retirement and what it's been like to work with Sajak for almost four decades together. She said, "We've been together for like 38 years and he's like my brother. He's funny. I mean, we could finish each other's sentences if we wanted to. We know each other that well."
And while White's time in the spotlight has mostly been scandal-free, it hasn't always been this way. In fact, White made the cover of one of the most controversial, if not salacious, magazines of all time, Playboy — and without her approval, too. In fact, her 1987 feature in Playboy destroyed her relationship with publisher Hugh Hefner.
Vanna White begged Hugh Hefner not to publish her photo in Playboy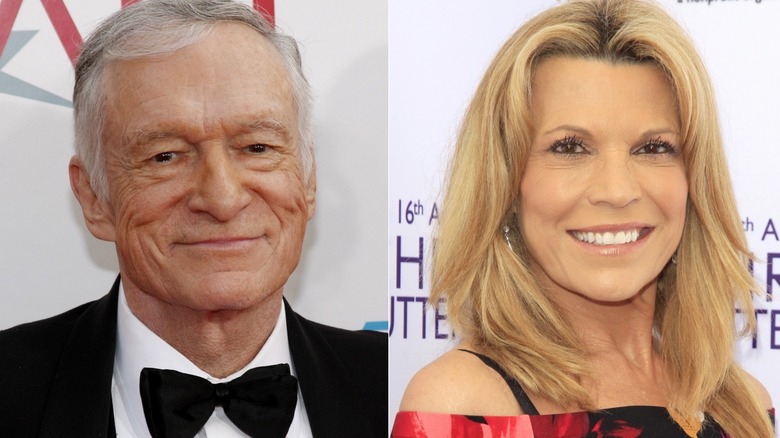 Kathy Hutchins & Tinseltown/Shutterstock
Apparently, there are a lot of disturbing things that everyone seems to ignore about Hugh Hefner, but the move he made back in 1987 is one that Vanna White will remember forever. While a lot of her fans see White today as the wholesome television personality of a family-friendly game show, that wasn't always the case. That's because back before she became a household name, White did a lingerie shoot in hopes that it would help kick-start her career (or at least get her a little recognition). Explaining why she took the job, White wrote in her book, "Vanna Speaks," "I was contacted and offered a lot of money, more money than I'd made on any one job since I'd come to L.A. Although I should have known better, I could see only one solution to my problem — do the shoot, get the money, pay the rent, and avoid eviction."
However, she never wanted it to land in the pages of Playboy, and that's exactly what happened when Hefner bought those images. While on "The Wendy Williams Show" (via Entertainment Tonight), White said, "I wasn't on [the cover] because I wanted to be." She supposedly begged Hefner not to publish the photos. She recalled, "I said, 'Hef, if you put me on the cover, my career could be ruined...'" Nevertheless, the move prompted White to take Hefner to court.
Vanna White bought a vowel — and a lawsuit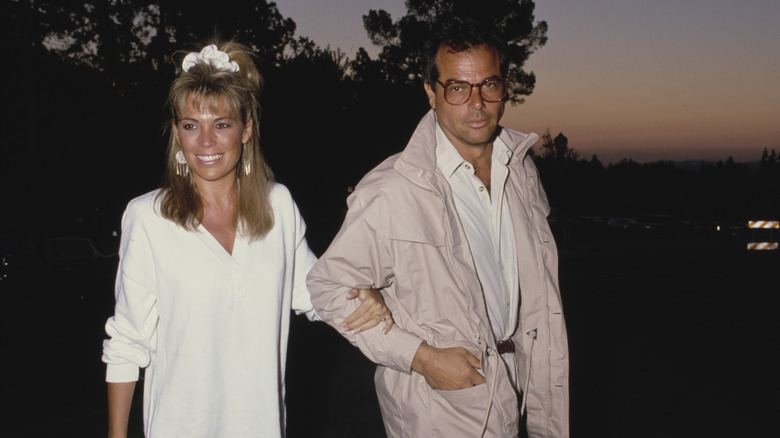 Michael Ochs Archives/Getty Images
Vanna White was so upset at Hugh Hefner for publishing her lingerie photos that she bought a vowel — and a lawsuit. In February 1987, White's lawyers slapped Hefner with a $5.2 million lawsuit to stop Playboy from publishing her non-nude photos, given how she never gave the publication her authorization to use them, according to the Los Angeles Times. However, White dropped the lawsuit, per The Washington Post, all because Playboy supposedly "led the public to believe the photographs are more revealing and provocative than they actually are." The cover, however, did show White wearing a long-sleeve shirt with her bare bottom exposed.
White then went on "Johnny Carson" as part of her so-called apology tour.  She also told Fox News in 2017 that she still feels embarrassed by her Playboy cover to this day. White said, "When I first moved to Hollywood, I was too embarrassed to ask my dad for rent money. I was young and I wanted to do it on my own. So, I did these lingerie shots and from the moment I said I would do them, I thought, 'I shouldn't be doing this, but I'm not going to ask my dad for money, so I'm just going to do it!'" In other words, this scandal has been solved with the help of a few much-needed vowels.