Vanna White Breaks Down On Wheel Of Fortune Over Devastating News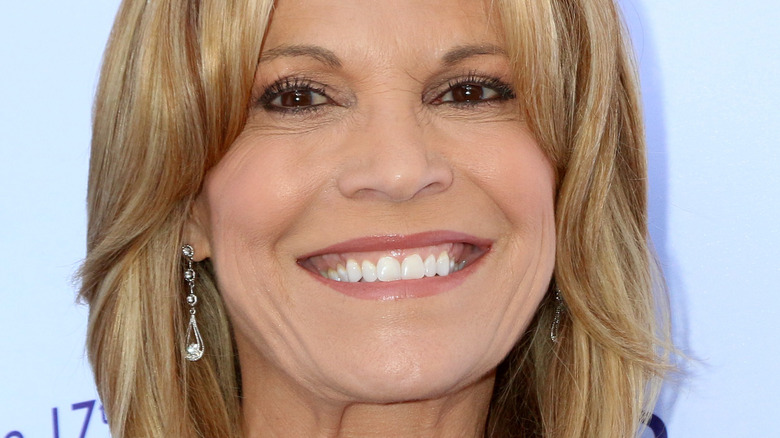 Kathy Hutchins/Shutterstock
It's hard to believe that Vanna White has been flipping letters on "Wheel of Fortune" since 1983. Yep, it makes us feel old, too. Fans know her best for being a great sidekick to host Pat Sajak, and for many, it's a nightly routine to play along with the show at home... you know, until they ask us to make an appearance. But while White's job may seem pretty straightforward, she once revealed that it requires a lot of attention. "I will say that a lot of the stuff that I do out there is autopilot, like going to the car and pointing to the car," she told Delmarva Life in 2012. "But during the game, I have to be present. I have to be, 'Oh yeah, they just called a P,' so I have to be awake during that time." 
Through her time on camera, White has gained plenty of fans. The 65-year-old has a pretty big social media following, and she uses the platform to keep fans updated on some of the happenings in her personal life. In April, White shared a somber post to announce her father's death. "It is with great sadness that I tell you my 96 year old dad passed away peacefully this morning," she wrote, adding that "he lived a full and happy life." Sadly, this is not the only devastating news the star has faced this year. 
Vanna White mourns the loss of her cat, Stella
It's been a tough year for Vanna White. On top of the loss of her father, the "Wheel of Fortune" co-host became overcome with emotion an episode of the long-running game show when she revealed that her beloved cat, Stella, had died. "She was such a big member of our family, and she's going to be missed so much, and love her to death," White revealed. And if that wasn't enough, the production crew made a photo montage dedicated to the feline. Cue the tears.
White also shared the sad news with her over 45,000 Twitter followers in a post that included the video clip from "Wheel of Fortune." "My sweet Stella has gone to kitty heaven. I miss her so much. Here are some special memories of the 16 years we had together," White wrote. Fans let the star know that they were thinking of her as they flocked to the comments section to send their love. "Our Condolences!!! We just lost our Bette, 16 years old, born in our arms," one fan commented. "Peace is knowing we will meet again at the rainbow bridge!"
White is not the only celebrity who has dealt with the loss of a furry friend this year. In March, Mario Lopez shared the loss of his beloved Frenchie, Julio Cesar Chavez Lopez, in his own tear-jerking Instagram post. If anything, this just makes us want to hold our four-legged friends a little tighter today.