Maya Hawke Has Another Passion Aside From Acting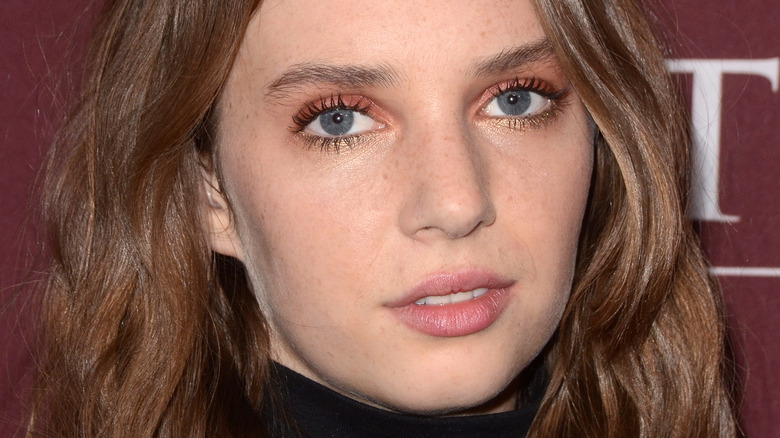 Kathy Hutchins/Shutterstock
She may have only been in the business for a couple of years, but Maya Hawke is already making a splash in Hollywood. Daughter of icons Uma Thurman and Ethan Hawke, Maya has endeared herself to audiences, playing a quirky newcomer "Stranger Things" Season 3. Maya has seemingly followed her parents into the limelight despite them being cautious about their daughter's career choice.
For instance, Thurman expressed her worries about her daughter in a 2022 interview with Access. She told the outlet, "It's a complicated career. One so much public facing often. And she's a sensitive person." However, Thurman also noted her daughter was an incredibly creative person who need an outlet such as acting. As Maya told Glamour in 2021 that she doesn't want box herself in and loves the freedom to express herself. "I want to be as versatile and experimental as I possibly can and keep working on my craft, even if now it has to be in the public eye."
Of course, acting isn't the only way that Maya expresses herself; she is also a musician and has even produced an album.
Maya Hawke loves songwriting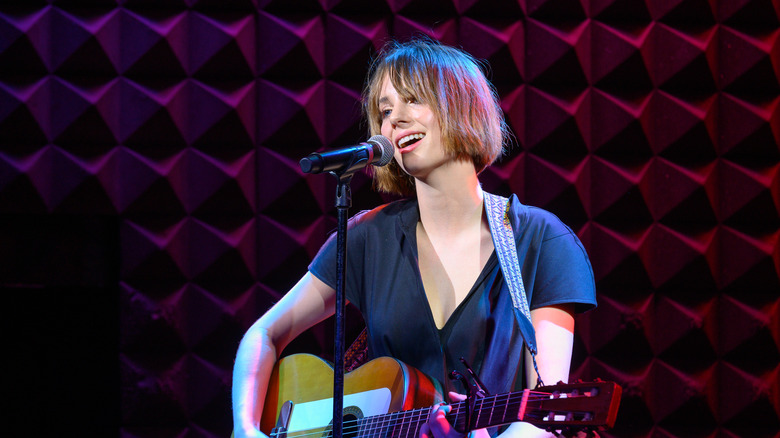 Noam Galai/Getty Images
While Maya Hawke doesn't produce music for her biggest project, "Stranger Things," she has worked on her own collection of songs outside of her passion of acting. In 2019, she gave her first public performance at New York's Rockwood Music Hall, per WWD. In 2020, she released her first album "Blush," per Pitch Fork.
In an interview with WWD, Maya detailed overcoming anxiety when it comes to being a musician. She revealed that she's more nervous about that aspect of her life than she is getting in front of the camera and acting. She told the outlet, "I'm not trying to say I'm an awesome musician or anything like that — I'm not. But I love music and I love lyrics and songwriting ... People aren't that interested in poetry these days, but lyrics are a way to present poetry to the world where they know how to take it in and how to absorb it."
For help with her craft, Maya turned to her musician father Ethan Hawke. In fact, the father and daughter teamed up to record a music video of Maya's song "Coverage" in their family's barn. In an Instagram post shared by Ethan, he admitted he couldn't be prouder of her, writing, "Maya aced every take."
Maya Hawke reveals the inspiration behind her music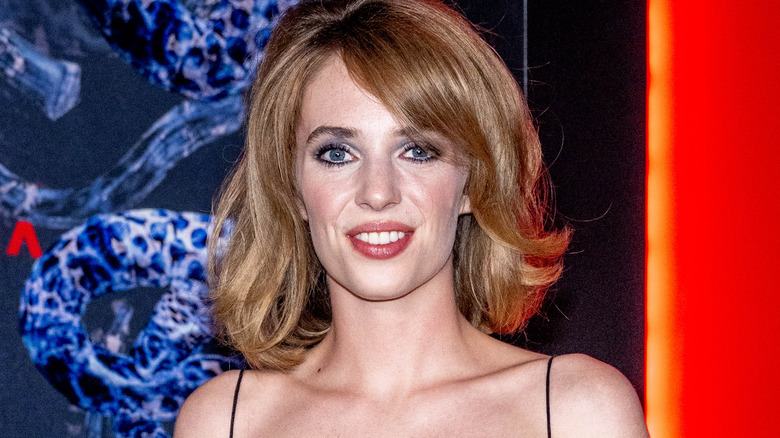 Roy Rochlin/Getty Images
As a celebrity, Maya Hawke recognizes that she's in a unique position to pursue her passions to their full potential. But even still, when speaking to Metro, Hawke said she has to use her time wisely in juggling her interests. "In the life of an actor, time is not the problem, the problem is how to properly construct your time in order to best serve yourself," she told the outlet.
When it comes to her music, Hawke draws a lot of inspiration from her own life and experiences, especially transitioning into adulthood. But she also has drawn creatively from her childhood struggles with dyslexia. According to the Mayo Clinic, dyslexia is a learning disorder that can make it difficult for a person to read. In an interview with NPR, Hawke called having the disorder a "great blessing."
"But the wonderful thing about today's world is that there are so many options," Hawke said. "There's something about having had a limitation in regards to my ability to produce and take in stories that made me even more determined to love them ... But my parents did a wonderful job of encouraging me to be creative."