Who Inherited Pawn Stars' Richard 'Old Man' Harrison's Money After His Death?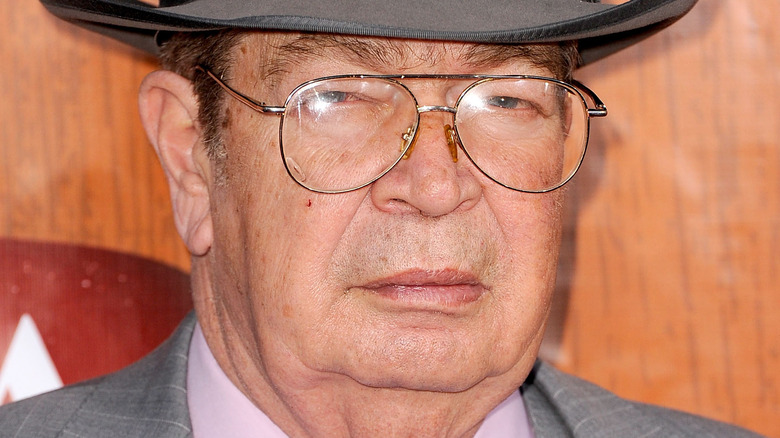 Frazer Harrison/Getty Images
Richard Benjamin Harrison, affectionally known as "Old Man," was the unyielding patriarch of the Gold & Silver Pawn Shop. Fans got to know him as the dry-witted appraiser who could always be counted on for his breadth of knowledge on History's "Pawn Stars" alongside his son, Rick Harrison, and grandson Corey Harrison. The show quickly became one of the network's most popular as fans tuned in to witness three generations of Harrison men clash with friendly camaraderie over the value of everything from classic cars to a (stolen) submarine.
The show suffered a tragic setback in 2018, however, when Rick made the devastating announcement that everybody's favorite "Old Man" had died at 77 following "a long battle with Parkinson's." Thanks to the success of Gold & Silver Pawn Shop and the smash-hit reality show that documented it, Richard died a wealthy man. His will dictated how he intended his assets to be divided up amongst his family and friends after his passing and, while "Pawn Stars" might feel empty without him, so are the pockets of one family member after being nixed in Richard's final testament.
Richard Harrison made a fortune on Pawn Stars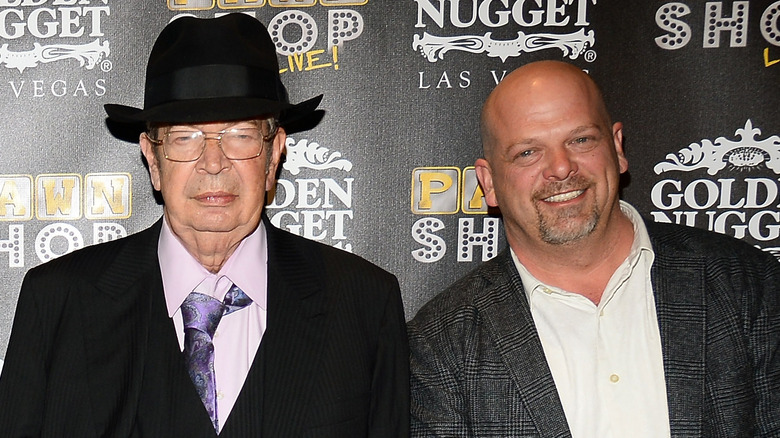 Ethan Miller/Getty Images
As grumpy as Richard Harrison appeared on TV, he was probably happy about the wealth it bestowed upon him. "Pawn Stars" became an unlikely ratings juggernaut for the History Channel, bringing in $3 million per episode. For his part in the show's success, Richard took home $15,000 per episode. According to The Sun, by the time of his death, the adept appraiser had amassed a fortune valued at roughly $5 million.
When he died, Richard and wife JoAnne Rhue Harrison had been married for 58 years. Surprisingly, Richard was the only cast member to regularly watch the show, and it turns out his wife was to thank for that. "I have to," he explained to Las Vegas Review-Journal in 2012. "My wife makes me. My wife is bound and determined, she's gonna watch that program."
While fans of the show are undoubtedly familiar with Rick Harrison, Richard actually left behind two other adult children whom he shared with his wife, Joseph and Christopher Harrison. Before Richard passed away, he made sure to include each of them as a beneficiary in his will, according to The Blast.
Richard Harrison updated his will to exclude his son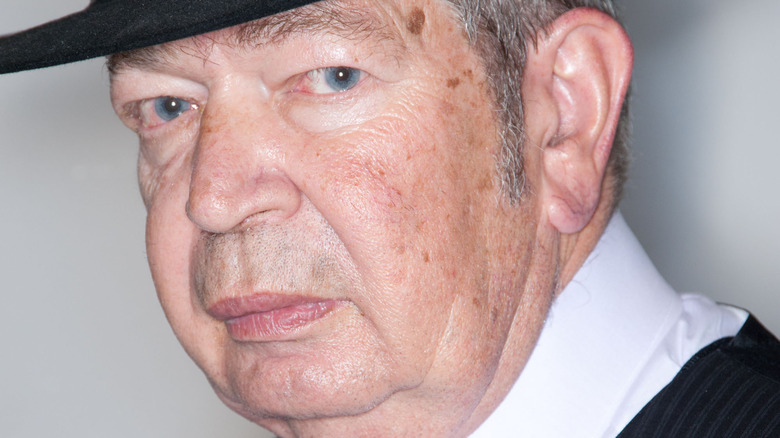 Steve Snowden/Getty Images
Richard Harrison may have named his wife and each of his three children in his will, but The Blast reports that the prickly pawner signed an updated document in 2017 that put his son Rick Harrison in charge of his estate, and explicitly excluded another of his sons from a stake in his fortune. In the document, Richard expressed his "love and affection" for Christopher Harrison, but then he dropped a bombshell: his youngest son was to be left nothing.
Christopher's hardly the first family member snubbed in a famous parent's will, but to be specifically called out and omitted by Richard seems a bit cruel. It's unclear why Richard decided to update his final testament a year before his death, or the reason behind his decision to disinherit his son. No details on the matter have been made publicly available, making this mystery one more scandal in a long list that have plagued the show.