Doja Cat Isn't Shy About Her Feelings For One Stranger Things Star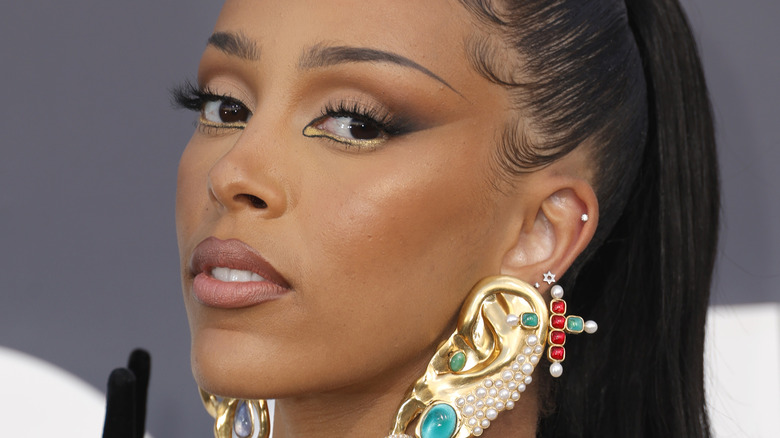 Frazer Harrison/Getty Images
Introducing a new character on a beloved TV show isn't always easy, as fans can often be skeptical. With "Stranger Things," fans have been following a band of kids for four seasons and gotten pretty attached to their established dynamics. Needless to say, there was some pressure on Joseph Quinn to perform when he joined the cast as Eddie Munson.
But, while Eddie made many enemies on the show, Quinn was a hit among viewers. In fact, the way he delivered one of his lines was so iconic that it became a viral TikTok sound, and videos using it have garnered more than 473 million collective views as of this writing. His Instagram, despite having been active for just eight weeks, has gained 4.7 million followers. The comment section of his first post was filled with appreciation for his acting and his good looks.
As it turns out, it isn't just "Stranger Things" super-fans taking an interest in the 29-year-old English actor, though. While Eddie was shredding his guitar in Netflix's record-breaking supernatural drama, fellow music enthusiast Doja Cat was falling in love. 
Doja Cat's coming for Joseph Quinn's DMs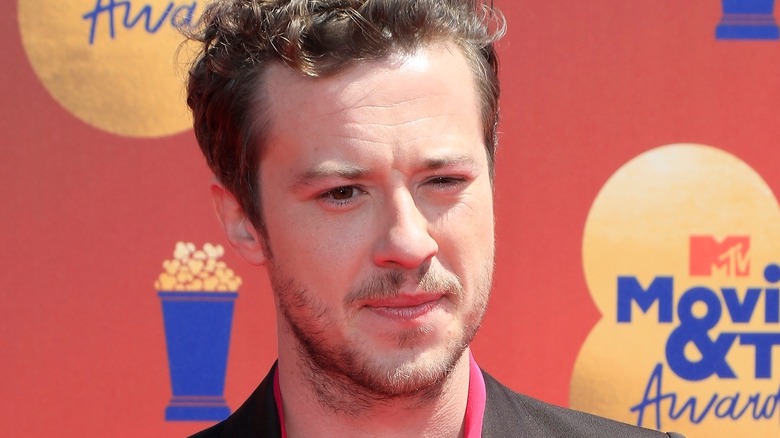 Kathy Hutchins/Shutterstock
Doja Cat has never been shy about chasing what she wants. She famously got Taco Bell to reintroduce Mexican pizza to their menu using a catchy TikTok rap. Perhaps it's no wonder, then, that she fell for Joseph Quinn, who portrays exuberant music-lover Eddie Munson. She didn't hold back when sharing her love for the actor, either, taking to Twitter to write, "joseph quinn fine as s***." The simple message received more than 17,000 retweets, but Doja wasn't going to let a little competition scare her off. 
A fan made a TikTok featuring a since-deleted tweet by Doja, in which the "Kiss Me More" singer once again expressed appreciation for Quinn. Noah Schnapp, one of Quinn's "Stranger Things" co-stars, decided to stitch the video and provide some more insight into Doja's obsession. He leaked a screenshot of Instagram direct messages from the artist, which began, "Noah can u tell Joseph to hmu. wait no. does he have a gf?" 
Schnapp was perfectly willing to play matchmaker. "LMAOO slide into his dms," he replied. When Doja said she didn't know Quinn's Instagram or Twitter handle, Schnapp provided a direct link with an accommodating, "Right here ma'am." Sliding into someone's DMs isn't quite comparable to heading into the Upside-Down, but it can still be intimidating. Best of luck to Doja Cat!