Cheer Star Jerry Harris' Prison Sentence Is Finally Clear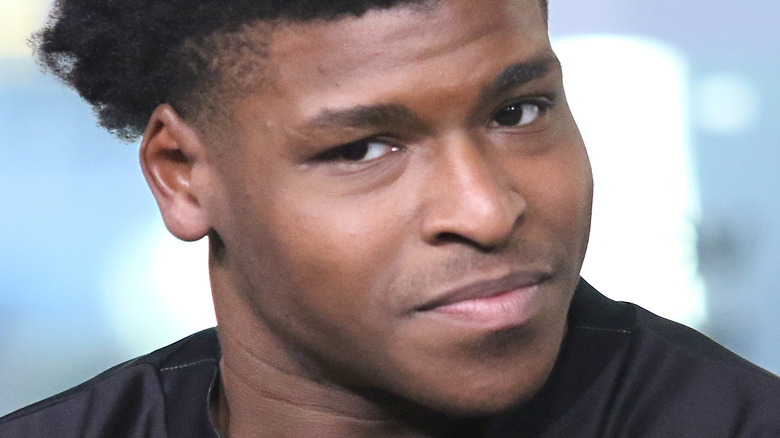 Jim Spellman/Getty Images
The following article contains discussion of child sexual abuse.
When the world went into lockdown in 2020, streaming services largely reaped the benefits. With more time to binge than ever, some series went viral, like the ludicrous "Tiger King" docuseries and the addictive sports competition show, "Cheer." The latter followed Navarro College's pursuit of a national cheerleading championship and instantly became a hit. That year, it was nominated for six Emmys and took home three.
While other "Cheer" stars captivated audiences, one athlete in particular stood out: Jerry Harris. His passion for encouraging his teammates made him hugely popular and memorable, with Vanity Fair labeling him "the feel-good star we need right now" in May 2020, and Elite Daily calling him a "fan-favorite and precious human."
As it would turn out, the most impressive stunt the cheerleader was pulling off was the disguise of his true character. In September 2020, USA Today shared that Harris was under investigation by the FBI for soliciting sex and explicit photos from minors. The New York Times later reported on his arrest and, finally, his sentence has now been determined.
Jerry Harris was sentenced to 12 years in prison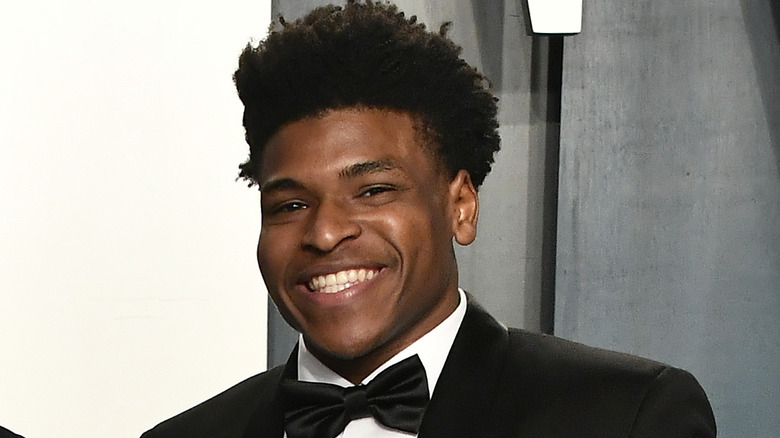 Frazer Harrison/Getty Images
Jerry Harris has been sentenced to 12 years in prison and eight years of supervised release, according to USA Today. The decision is shy of the 15-year sentence that was sought by prosecutors, who cited Harris' celebrity status as an additional tool for pressuring victims. Harris would allegedly offer to pay minors for sexual conduct and, if they refused, he would threaten to distribute explicit videos that had previously been sent to him, per NBC News.
TMZ shared a statement Harris made to his victims in court: "I am ashamed as I know that I took advantage of your youth and weakness. I was wrong and selfish. I caused you harm and I do not blame anyone. I regret my decisions and I am deeply sorry." Netflix, meanwhile, has given those impacted by his actions a platform to share their stories. An entire episode of "Cheer" Season 2 is dedicated to the fallout of Harris' charges. 
Charlie, who was victimized at just 13 years old, shared that he replied to Harris' initial Instagram DMs because he was a member of such a renowned cheer team and the boy "didn't want him to not like me" (via E! News). Charlie further alleged that Harris assaulted him at a cheer competition and also interacted with his twin brother, but they initially felt that speaking up would do more harm than good given Harris' popularity. Netflix has not yet confirmed "Cheer" Season 3. 
If you or anyone you know has been a victim of sexual assault, help is available. Visit the Rape, Abuse & Incest National Network website or contact RAINN's National Helpline at 1-800-656-HOPE (4673).