Amber Heard's Fight Against The Johnny Depp Verdict Is Heating Up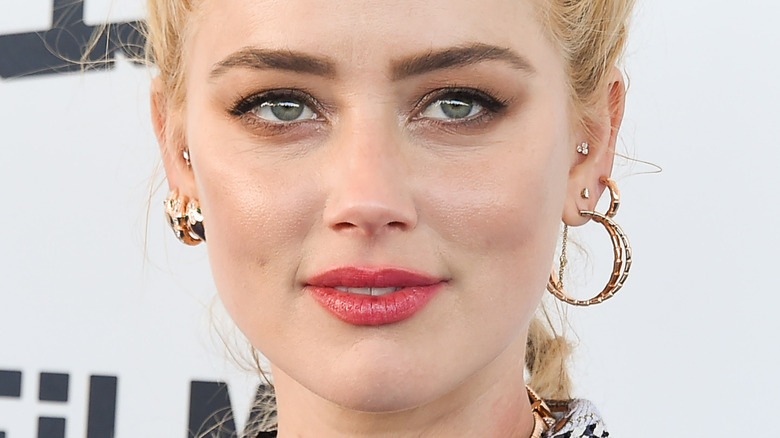 DFree/Shutterstock
Few celebrity trials have held the world's attention like that of Johnny Depp's defamation trial against his ex-wife, Amber Heard. Per NBC News, Depp filed a $50 million lawsuit in March 2019 alleging that a 2018 op-ed the "Aquaman" star wrote for The Washington Post damaged his reputation and cost him work. In response, Heard filed a $100 million counter-defamatory lawsuit, accusing Depp of harassment and ruining her reputation.
The weeks-long trial, which started on April 11, ended in June, with the jury unanimously reaching the verdict that Heard had indeed defamed Depp. To this effect, the "Pirates of the Caribbean" actor was awarded $350,000 in punitive damages and $10 million in compensatory damages, according to Variety. Heard, on the other hand, received $2 million in compensatory damages and nothing more. 
While Depp acknowledged that "the jury gave me my life back," according to People, Heard has since expressed her disappointment with the verdict. Not only is she disappointed, but the "3 Days to Kill" actor is also taking action to prove it. Heads up — Amber Heard is not backing down!
Amber Heard wants the court to declare a mistrial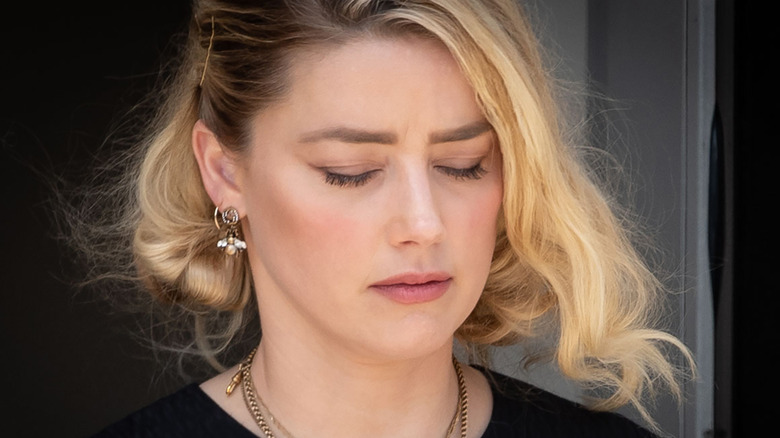 Consolidated News Pictures/Getty Images
Amber Heard is asking the court to issue a new ruling in the Johnny Depp defamation case. Court documents obtained by People show that Heard's lawyers are asking for a mistrial based on new information about a certain juror on the case. Per the documents, even though it was a 77-year-old whom the court summoned to serve as a juror, it was actually a 52-year-old with the same name and address who showed up. "It is deeply troubling for an individual not summoned for jury duty nonetheless to appear for jury duty and serve on a jury, especially in a [case] such as this," the filing read.
CNN reports that this new filing means Heard's lawyers are arguing that the trial was compromised since the juror on the list was not the same as the person who sat on the jury. It's uncertain what the next course of action will be from the court and Depp.
Heard's request for a mistrial comes in the wake of her claiming that social media users played a significant role in the outcome of the trial. "You still couldn't look me in the eye and tell me that you think on social media there's been a fair representation," she said during an appearance on "Today." The jury might've reached a verdict, but the Johnny Depp vs. Amber Heard debacle is definitely far from over.