Lawyer Slams Bizarre Fake Juror Theory From Amber Heard's Legal Team - Exclusive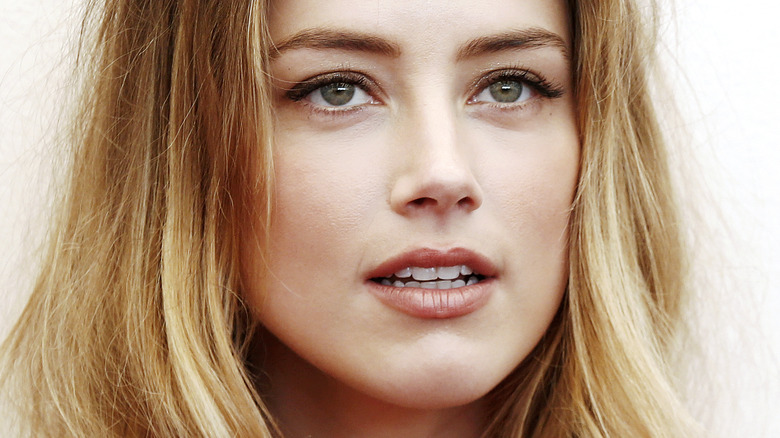 Andrea Raffin/Shutterstock
In June, Amber Heard learned the verdict in the defamation suit brought by her ex-husband, Johnny Depp, but her fight isn't over just yet. Despite telling "Today" that she didn't "blame" the jury for the outcome, the "Aquaman" actor's legal team's now switching gears.
According to documents obtained by TMZ, Heard's team is calling for the entire verdict to be thrown out. Their reasoning? For starters, they maintain that Depp's team didn't do enough to prove he had been negatively affected by Heard's 2018 op-ed in The Washington Post. However, one of their bigger claims asserts that one of the jurors shouldn't have been allowed to participate. That's because, as noted in TMZ's report, Heard's team has done some digging, and believe that while, Juror 15 was said to have been born in 1945, they may actually have been born in 1970. 
If the inconsistency proves to be true, that would throw a massive spanner in the works for the initial verdict. However, is it true? Per TMZ, Depp's lawyers don't think so — but given that they are on opposing sides, that's hardly a shock. The real question is, what do legal minds outside the trial think?
Amber Heard's lawyers have 'been watching too many movies'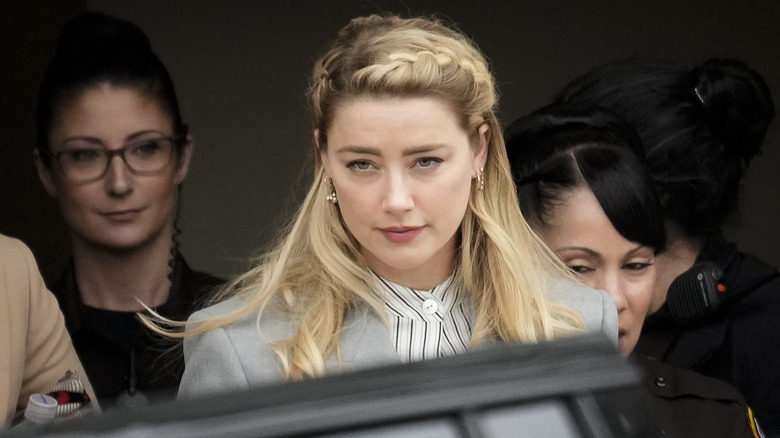 Drew Angerer/Getty Images
According to civil rights and trial attorney Christa Ramey, co-founder of Los Angeles-based civil litigation firm Ramey Law PC, the sudden issue of a juror's age indicates one thing: "Amber Heard's team has been watching too many movies."
For Ramey, this concern over the juror's age appears unwarranted because there's a chance the juror simply shares a name with someone who happens to be younger than them. More than that, though, Ramey believes Heard's team had ample time to say something during jury selection. "When I'm questioning potential jurors during jury selection, I research every single one of them," she explains exclusively to Nicki Swift. "I Google their names and look through their social media. I'm sure Heard's attorneys did the same." As such, Ramey continues, "If they thought that this was not the actual person summoned to court, they should have objected at the time of jury selection." Ramey also notes that the legal team's failure to address the issue until now means it's no longer eligible for debate. By not bringing it up in time, she points out, "it is considered waived." 
As for Heard's legal team's concerns over whether the juror "actually received a summons for jury duty" (via CBS News), Ramey dismisses the possibility of anyone sneaking in. On top of needing to produce a Fairfax County juror's badge (via the county's website), "When you show up ... you must show a proper form of identification to confirm your identity." For that reason, she reiterates, there is no reason to believe an imposter would have gained entry. 
But it's not unusual to try and overturn a jury verdict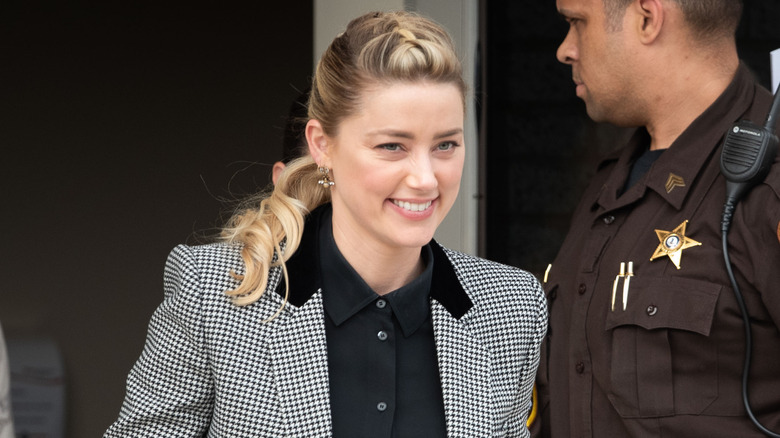 Consolidated News Pictures/Getty Images
Christa Ramey may not think Amber Heard's team has a solid case for jury verdict dismissal, but the Ramey Law PC co-founder claims their attempt is far from unusual. In fact, she points out that, many times, "motions to set aside a jury verdict are ... the necessary first steps to an appeal." However, unfortunately for Heard's team, this jury's verdict "has zero chance getting set aside by this judge." For starters, Ramey explains, Judge Penney Azcarate "served as the eighth juror in the courtroom." In other words, to go against their judgment would mean going against her judgment. "Heard's team is asking the judge to admit that she got it wrong when her rulings were well thought out." 
Ramey makes specific mention of the judge's choice to not address Johnny Depp's previous trial for defamation against News Group Newspapers. As The New York Times reported, Depp ultimately lost that case. However, Ramey explains that Azcarate's omission of that was within the law — not only because that verdict was delivered under an entirely different legal system, but also because of "the doctrine of res judicata," which "prevents resolved legal matters from being pursued by the same parties." 
For Ramey, this entire situation is an instance of Heard's team clutching at straws. "[They] thought the jury was on her side, but it wasn't." Either way, we'll be keeping an eye Heard's story.