What We Know About Amber Heard's Plan To Appeal The Verdict In Her Defamation Case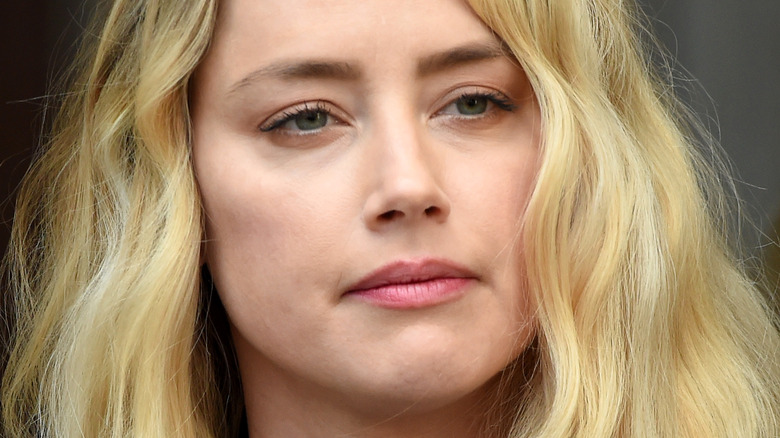 Stuart C. Wilson/Getty Images
After June 1's shocking verdict, Amber Heard has lost the six-week defamation trial against ex-husband Johnny Depp, now owing him $15 million in compensatory and punitive damages. The ruling was unanimous, with all seven jurors siding with Depp in the case. In a statement on social media, the "Pirates of the Caribbean" actor said, "The jury gave me my life back. I am truly humbled." Heard followed it up with her own post, saying, "I'm heartbroken that the mountain of evidence still was not enough to stand up to the disproportionate power, influence, and sway of my ex-husband."
That said, if you're waiting for everyone to move onto the next big celebrity scandal — perhaps one that's trivial and fun and doesn't revolve around domestic abuse allegations — don't hold your breath. Even though the trial is now over, it isn't the last kind of legal action we'll be seeing between Depp and Heard.
On the morning of June 2, Heard's attorney Elaine Bredehoft appeared on the "Today" show, announcing plans to appeal the ruling and prolong the legal back-and-forth between the two actors. But what does the appeal mean for the now-concluded case, and what will the next few months look like for Heard and Depp?
Amber Heard's appeal will challenge the jury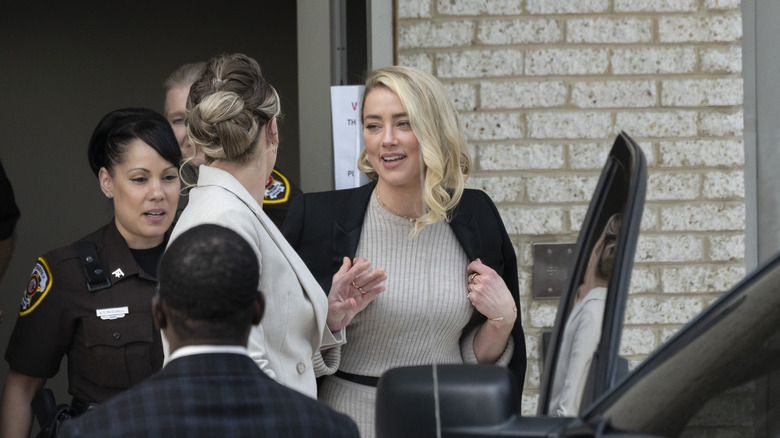 Consolidated News Pictures/Getty Images
During attorney Elaine Bredehoft's "Today" show interview, she argued that the jury wasn't getting the full picture: "A number of things were allowed in this court that should not have been allowed, and it caused the jury to be confused." The jury wasn't sequestered, and only received a light suggestion from the judge to avoid coverage of the trial, rather than enforcing it as a rule. Some people criticized the judge for not doing more to shield the jury, possibly allowing them to be impacted by factors beyond the evidence shown in court.
Bredehoft agreed that there weren't enough precautions put in place. "They went home every night. They have families. The families are on social media," she said. "There's no way they couldn't have been influenced by it, and it was horrible." In the same interview with "Today," she also claimed that Johnny Depp's team "suppressed" evidence previously used in his 2020 case against The Sun. Amber Heard's goal is that the appeal would review faults found in the previous trial, and reduce the $10.4 million judgment she's "absolutely not" able to pay to a lesser amount (per Deadline).
Depp and his legal team have yet to comment on Heard's appeal: For now, he seems content to revel in the recent victory. While it's unknown how much of a case Heard actually has, it's clear that things are far from over anytime soon.