What We Know About Amber Heard's Eyebrow Raising Request For A Verdict Dismissal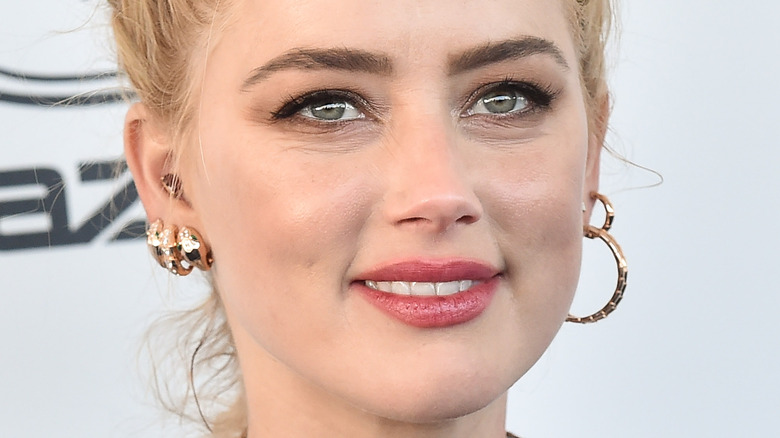 DFree/Shutterstock
Even though Johnny Depp's multi-million dollar defamation case against Amber Heard didn't go her way, she continues to speak out. In an interview with Dateline, Heard said that she wasn't out to get vengeance but instead wanted people to see her as a "human being" who was just trying to tell her story. She said (via the LA Times), "I took for granted what I assumed was my right to speak, not just about what I lived through but what I knew. Look what happened to me when I came forward. Would you?"
Yet, despite everything that has been said, Heard still has a love for her ex-husband. "I tried the best I could to make a deeply broken relationship work. And I couldn't. I have no bad feelings or ill will toward him at all," she also said, as per "Today." "I know that might be hard to understand, or it might be really easy to understand. If you've just ever loved anyone, it should be easy." And while Heard also added that she's not trying to be vindictive or calculating against her ex, her new request for a verdict dismissal is sure to raise a lot of eyebrows.
Amber Heard is asking a judge to toss the verdict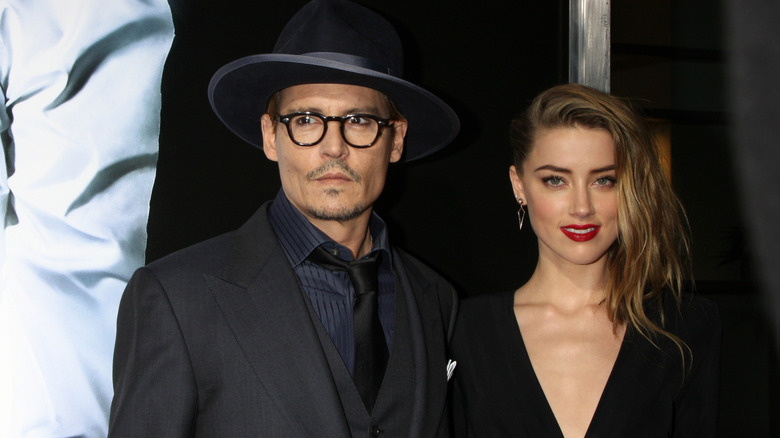 Joe Seer/Shutterstock
Does Amber Heard want a do-over? TMZ reports that the "Aquaman" star is asking the judge in Johnny Depp's defamation case against her to start everything from the beginning due to a lack of solid evidence that was brought forward. As many fans can recall, Depp was awarded $10 million in commendatory damages and $5 million in punitive damages. Heard, meanwhile, was only awarded $2 million in compensatory damages. However, it seems like Heard's team isn't totally convinced that she should have lost. Her side insists that was a "fake juror" in the courtroom. Apparently, one mysterious juror was never properly vetted as there seems to be a discretion in his age. As per TMZ, one document stated that the juror was born in 1945 while another says 1970. 
While the judge in the case is yet to make a decision on this motion, it was pointed out that Depp and Heard's televised case dominated the internet. That's because more than 83.9 million hours of the case were viewed online and at one point, 3.5 million people tuned in to watch the case, which broke a YouTube viewership record, per Newsweek. What's more, the Law & Crime network also saw an additional 2.3 million new subscribers during the trial. In other words, this case might actually spur a sequel that everyone would probably tune in to see.