Why Wayne Brady Has A Problem With Bill Maher
Vivien Killilea/Getty Images
Comedian and talkshow host Bill Maher is well-known for being unafraid to speak his mind. This has led to him adopting and voicing many opinions — and making a number of gaffes — which many have seen as controversial. These controversies have also resulted in Maher engaging in public feuds with a number of celebrities on more than one occasion, both on his show and off. 
However, there is one feud which may stand out above all the rest: that which he had with Black comedian Wayne Brady, who has publicly criticized and threatened the talk show host for what he perceived as racist and offensive comments, on more than one occasion. And, unsurprisingly, it appears as though Brady's problem with Maher has yet to subside. So what was it in particular that precipitated the feud which would come to dominate headlines over the years? Well, as viewers of Maher's show may expect, it started out with a rather contentious comment. 
Wayne Brady said he would 'beat' the talk show host over his comments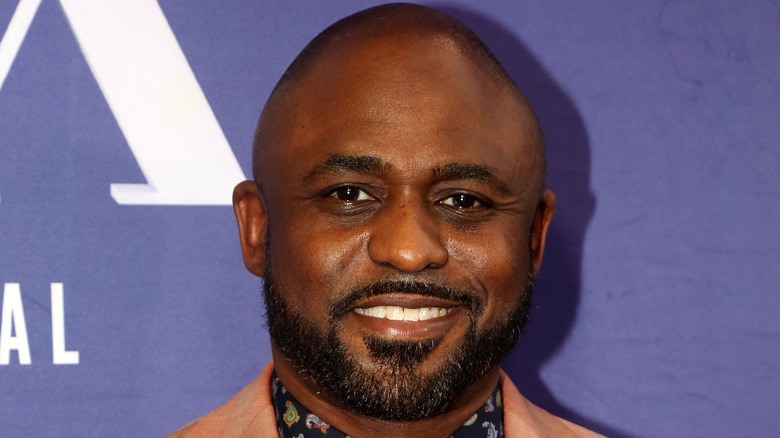 Bruce Glikas/Getty Images
Wayne Brady's issues with Bill Maher first surfaced in 2010, when Maher compared Brady to then-president Barack Obama in an interview with CNN, as representative of a more positive image of Black people. Maher said at the time that he thought, "as a comedian," he expected Obama to be more like "Suge Knight," rather than someone more akin to "President Wayne Brady." 
Brady responded to this in 2013, calling out Maher for originally associating Obama with a violent convicted felon in Knight. While telling HuffPost Live that he "always respected" the comedian, he added that Maher's portrayal of Black men as aggressive was offensive. He further explained that he was outraged at Maher in particular when he "[dragged] me in to use me as the cultural lynchpin of his 'not Black enough' argument." Brady added that Maher "has a segment of America's ear. So when he says that, that's okay for somebody at home to go, 'That's right, guys that actually talk well and are Black — that's not Black! I like my Blacks misunderstandables.' So that ... hurts me for our culture."
In the discussion with HuffPost, Brady also addressed Maher by saying he would "beat" the comedian in public, in order to demonstrate that he was not always the model person Maher apparently perceived him to be. According to Brady, Maher never responded to this statement. 
Wayne Brady's beef with Bill Maher has gone back years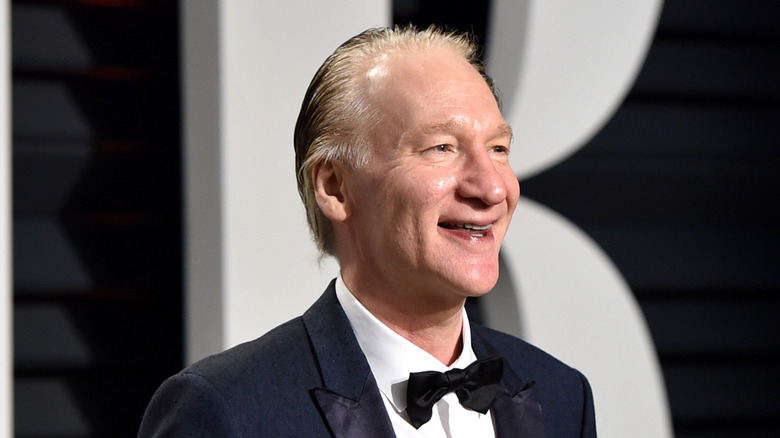 John Shearer/Getty Images
Despite getting vocal about his issues with Bill Maher's comments on Black men in 2013, Wayne Brady's issues with Maher go back longer than that. According to TheWrap, Brady told actor Aisha Tyler on her podcast "Girl on Guy" in 2012 that he would "gladly slap" the talk show host. 
"That means it's a diss to Obama to be called me because he wants a 'brother brother,'" Brady said of the 2010 Barack Obama comment. "Just 'cause you had that particular Black experience [of dating Black women] ... I realize the thing is if I had gone on his show, or even doing it online, I'm not going to win. Because as soon as you back off, he still has his platform to say whatever he wants to." Brady then added obscenely that if Maher wants to know what kind of man he was, then he would "gladly slap" him in front of his Black suitors, naming Maher's then-girlfriend Coco Johnsen as one of the "ladies of the night that he has hired." 
A few years later, in 2017, Brady also called out Maher for using a racial slur on his show (for which he later apologized), simply tweeting, "Yup..." Although they have evidently not had any contact since then, it is safe to say that Brady's problems with Maher continue, and that Maher has not taken any steps to mend their relationship.