Braunwyn Windham-Burke Breaks Silence On Victoria Brito Split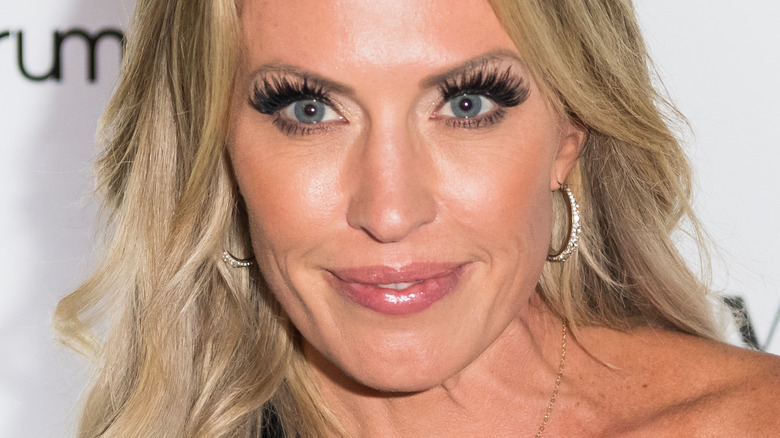 Jason Koerner/Getty Images for M2B Growth Enterprises/Chalk Experiences
Former "Real Housewives of Orange County" star Braunwyn Windham-Burke is speaking out in the aftermath of her reported breakup with girlfriend Victoria Brito. We first met Windham-Burke on the Bravo series as the down-to-earth mother-of-seven who wasn't afraid to speak her mind. After proudly coming out as gay while she was on the show in 2020, Windham-Burke left the reality franchise because she felt unsupported by her fellow cast members in her sobriety. A year later, she confirmed that she was dating Brito, a model on the East Coast.
For nine months, the two were mostly in a long-distance relationship since the Orange County Housewife and her family live on the West Coast. A source close to the couple told TMZ on July 8 that Windham-Burke and Brito had split because they both were purely too busy with work to maintain their relationship.
Breakups are always hard, and Windham-Burke is now letting us know how she is holding up.
Braunwyn is heartbroken, but she is optimistic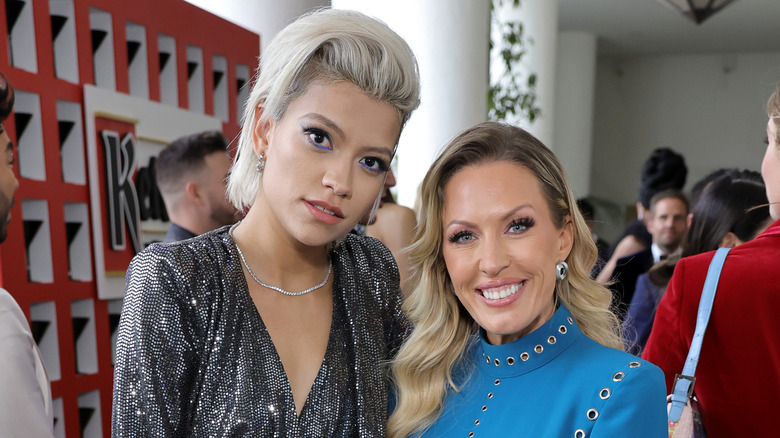 Randy Shropshire/Getty Images for GLAAD
Braunwyn Windham-Burke is understandably broken-hearted after her nine-month relationship with Victoria Brito ended. On July 7, Windham-Burke took to her Instagram Story to give an update on how she has adjusted after the breakup. "The breakup with me and Vic, it's hard. I'm not gonna lie," she admitted (via Just Jared). "This was like my first long-term female relationship that just really threw me for a loop ... It's gonna take me some time to get over."
Thankfully, Windham-Burke confirmed that she was with her children and her mother, and she was grateful to have that support system. "I've been getting tons of DMs, so thank you so much, so much. But what are we not gonna do? We're not gonna drink. We're gonna work out, we're gonna do fun stuff."
Just like we knew she would, the former Orange County Housewife has continued to look on the bright side of things. "I'm looking forward to being single, and doubling down on my work in the LGBTQ+ and sobriety communities," she revealed to E! News. So instead of wallowing in her heartbreak, Windham-Burke is truly focusing on what's important to her.