Oprah Winfrey Shares Tragic Family News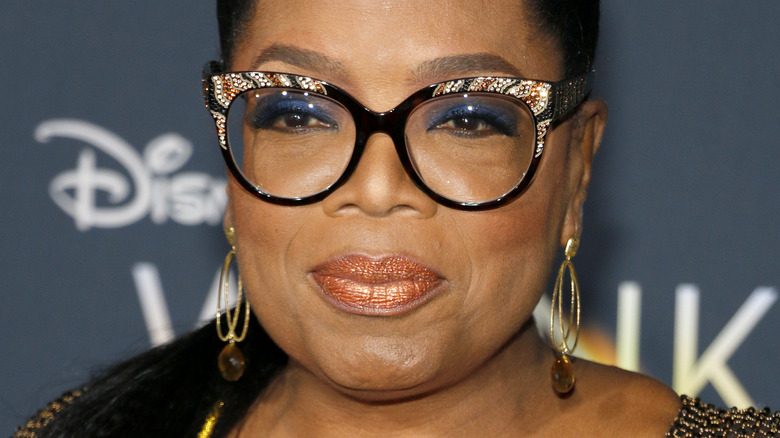 Tinseltown/Shutterstock
Oprah Winfrey has just revealed saddening news about one of her family members. The media mogul, who rose to fame as the host of "The Oprah Winfrey Show," has always been vocal about her troubled family upbringing. She revealed to The Washington Post in 1986 that she often felt estranged from her mother, who she returned to live with at staying with her father for a brief time. "I ran away from home. I started acting out my need for attention, my need to be loved," she said. "My mother didn't have the time." And while Winfrey later rekindled her relationship with her mother, Lee died in 2018 at 83 years old.
On the other hand, Winfrey recently honored her father's legacy by throwing him an appreciation party. "Giving my father his "flowers" while he's still well enough to smell them," Winfrey wrote on Instagram. "Happy 4th of July as you gather with your family and friends. Remember to celebrate each other." Now, Winfrey has shared more tragic family news, just days after the joyous occasion.
Oprah's father, Vernon Winfrey, is dead at 88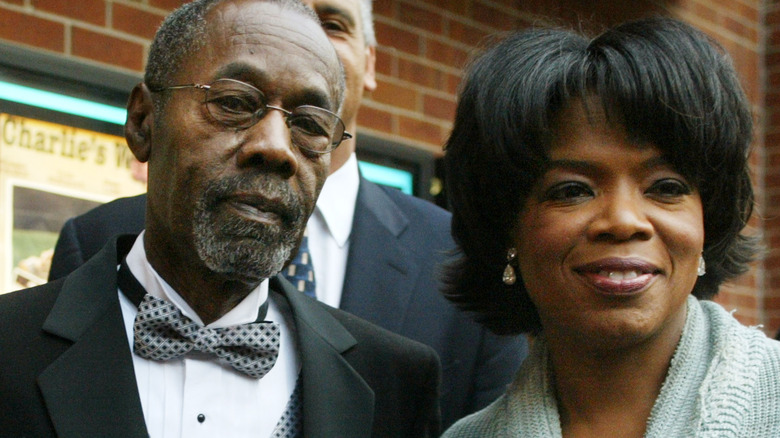 Adriane Jaeckle/Getty Images
Beloved television journalist Oprah Winfrey has revealed that her father, Vernon Winfrey, has died at 88 years old. Winfrey made the announcement by sharing a touching video, which shows gospel singer Wintley Phipps honoring Lee with a song during his recent appreciation barbeque. "Less than a week ago we honored my father in his own backyard," Oprah captioned the post. "Yesterday with family surrounding his bedside, I had the sacred honor of witnessing the man responsible for my life, take his last breath."
In response to the news, celebrities and fans rushed to send their well wishes to Oprah. "Lovely tribute to your father. Sending you all my [love]," actor Reese Witherspoon commented. While a fan wrote, "As you said to me when my mother passed, 'Now you have an angel you can call by name.' So sorry for your loss."
Vernon's official cause of death has yet to be announced; however, Oprah previously revealed that she threw her father an appreciation party because he was "ill."