Inside Sophia Bush's Relationship With Austin Nichols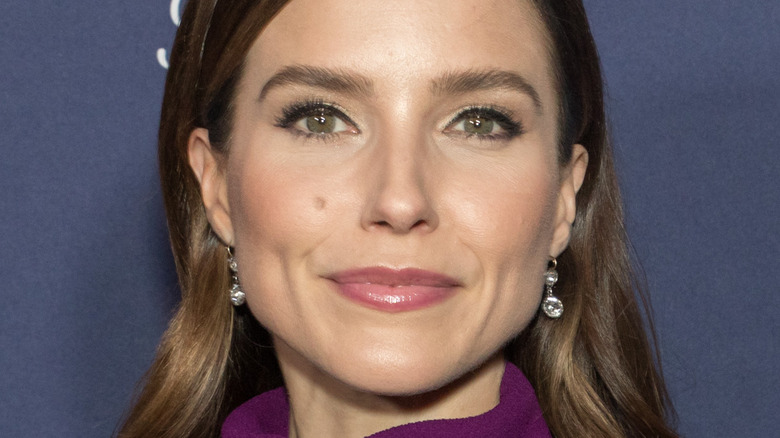 Shedrick Pelt/Getty Images
"One Tree Hill" was one of the most-watched teen dramas in the early aughts. A huge part of its appeal was the on-screen romances that occurred among the characters on the show, but what most people don't know is that just like the roles they played, the actors also fancied one another after the cameras stopped rolling.
Sophia Bush and Chad Michael Murray notably got married in 2005 after a whirlwind romance, but it seemed to fizzle out quickly as the two called it quits just five months after they exchanged vows. "I was a very naïve 21-year-old kid, and that's all there is to it," Bush said of their relationship, per Glamour. "I think lots of people do stupid s*** before their prefrontal cortexes are fully formed and they're not until they're 26. So you do the math on my timeline. I literally didn't have a whole brain."
But there were also on-screen couples that didn't translate in real life, like Bethany Joy Lenz and James Lafferty. On the "Drama Queens" podcast, Lenz said that her co-star was just too young for her. "James and I always got on really well, but he was a lot younger than me," she shared, per E! News. "It just didn't really occur to me to have personal, romantic feelings for him." Lafferty, however, went on to date Bush, albeit briefly. Actor Austin Nichols did, too. In fact, they dated on and off for years.
Austin Nichols accepted the One Tree Hill role because of Sophia Bush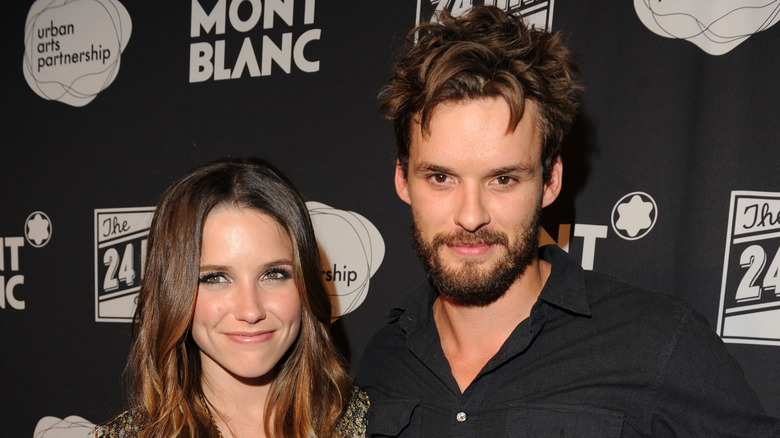 Jason Merritt/term/Getty Images
Austin Nichols and Sophia Bush struck up a relationship in 2010, but before that, Nichols already knew how much chemistry he had with Bush. In 2009, when he was offered a regular role on "One Tree Hill," he told the series creator that he would only agree to do so if his character got on with Bush.
"When Mark asked me to come back as a series regular I told him I only would if we could make a really powerful love story for Brooke and Julian," he explained to examiner.com (via MTV). "I wanted him to give them the greatest love story. I mentioned 'The Notebook' to him. I wanted him to give them that kind of love and story, a fountainhead love. And in 'The Notebook' even when they fight, it's how it is now for Brooke and Julian, it's fun to watch them fight. It's sexy. It's inspiring."
Bush seemed to appreciate Nichols' decision to be a series regular because of her. "We've been dating off and on for the past four years. We had so many years of history prior to him coming to work on the show," Bush told E! News in 2010. "And I think someone taking a job and moving their life across the country to show you how much they care is pretty much the most romantic gesture that a person could make."
Sophia Bush didn't think Austin Nichols was the one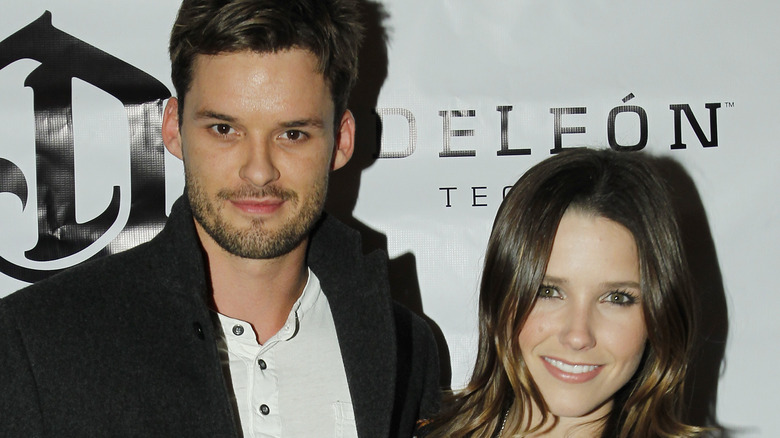 Donato Sardella/Getty Images
While Austin Nichols thought that he and Sophia Bush had amazing chemistry, it apparently wasn't enough for the two to make it down the aisle. After two years of dating, Bush broke up with Nichols, who ironically played her husband on "One Tree Hill" following the series finale.
Bush didn't have any other reason for the split other than failing to see a future with the actor, per a source. "She didn't think he was the one," an insider close to the star told Us Weekly. "She's moving on."
Nichols is effectively the third co-star Bush has dated, but according to the "John Tucker Must Die" actor, it's perfectly normal in the industry. She even went on to date her "Chicago P.D." co-star, Jesse Lee Soffer, in 2014. "You realize that everyone you've ever met in this business has, like, dated everyone else. When you spend 100 hours a week on set and you don't even get home for eight hours to sleep, like, yeah, I'm not surprised that every 20-year-old on a set has dated every other 20-year-old on a set," she said in the "Inside of You" podcast, per Hollywood Life. "We act like it's not common and it's wildly common. Some of our favorite celebrity couples are people who married the fourth costar they dated."