How Nene Leakes Really Felt About Working With Donald Trump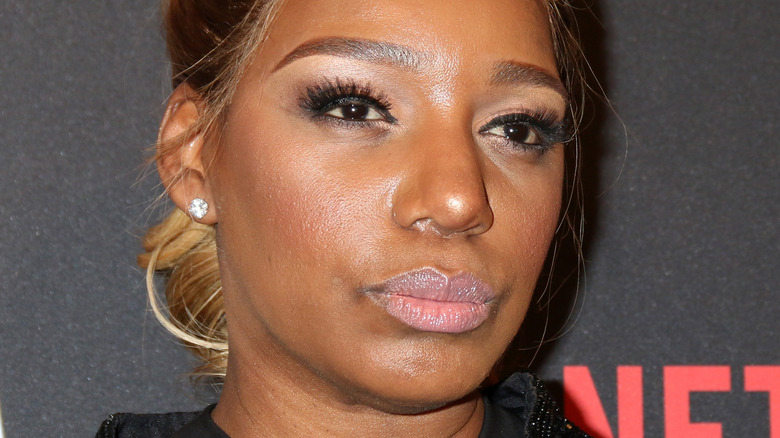 Kathy Hutchins/Shutterstock
Nene Leakes doesn't hold back, especially when it comes to voicing her true feelings about the people she loves and — yes — the people she doesn't. That might or might not be the reason why there's a good number of celebs who can't stand Leakes for one reason or another. There's supposed bad blood between her and her former "The Real Housewives of Atlanta" co-star Kenya Moore, who told TMZ in 2019 that Leakes has "bullied everyone on the show. That's the truth!" Not only that, but Leakes also has a long-running feud with host Wendy Williams and "The Fresh Prince of Bel-Air" alum Janet Hubert. Hubert did not hold back her disdain for Leakes when she told the Los Angeles Times in 2016, "Did you know NeNe Leakes made it on Broadway before Janet Hubert? Something's wrong with the whole system of bad behavior being rewarded. I think in the black community, ratchet has became the new black, ghetto has become the new black."
And while there might be a long list of celebrities who have some fighting words for Leakes, many fans can't help but wonder what her professional relationship with Donald Trump was like behind the scenes when she appeared on "The Celebrity Apprentice" in 2011.
Nene Leakes opens up about her thoughts on Donald Trump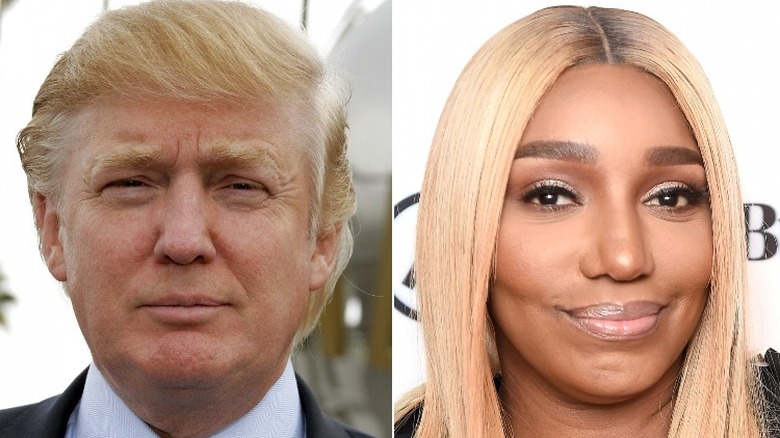 Tinseltown/Shutterstock & Gary Gershoff/Getty
On paper, it seems like Donald Trump and Nene Leakes have a lot in common. They are both former reality television stars who love to share their unfiltered opinions with the world, regardless of what anyone has to say about it. That, and there also seems to be a cloud of controversy that follows them wherever they go. For Trump, it's the political kind, while Leakes has had her fair share of drama surrounding her decision to leave "The Real Housewives of Atlanta." That said, Trump might be the one person for whom Leakes has the least amount of criticism. While on "The Dr. Oz Show" back in 2017, Leakes admitted that, while the Trump she saw as president of the United States was not the same one she knew while filming "The Celebrity Apprentice," she never witnessed him do or say anything shady. 
She said (via Entertainment Weekly), "He's always been very honest and very true and very blunt — that's true. He's always been that way. But I did not witness him doing anything unethical. Honestly, I did not."
However, Leakes did make an interesting claim about Trump back in 2020 that certainly raised some eyebrows.
Nene Leakes and her Trump checks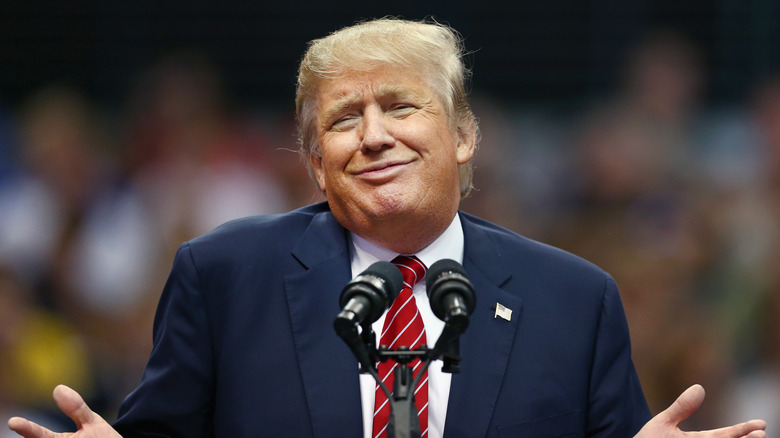 Tom Pennington/Getty Images
In April 2020, Nene Leakes suggested that then-President Donald Trump's Secret Service might have been keeping tabs on her in a very suspicous way. During an Instagram Live chat with her fans, Leakes said that, while she "didn't have an issue" with Trump, she said that she believed his security detail might have been following her during her stay at a hotel in Beverly Hills. She recalled (via BET), "I was there before he arrived. I did not know he that he would be staying there, and I really felt like the secret service followed me the entire time I was in the hotel. I was very upset by that. I even told the hotel that that was inappropriate."
Leakes also added that she did not vote for Trump in the 2016 election, which shouldn't surprise anyone, as she did call him an "orange man" who keeps talking on television, per the Atlanta Journal-Constitution. Then again, she did cheekily tweet in March 2020, "Headed to the bank to cash a Trump check." Just like Trump, Leakes knows a thing or two about the business of being a celebrity.