Elon Musk's Romantic Life Is Only Getting Messier
Kevin Mazur/mg22/Getty Images
While a lot of people are still trying to figure out the untold truth of Elon Musk, he's been making one headline after another since the beginning of the year. The tech titan was forced to respond to legal threats from the Twitter board soon after he made a $44 billion bid to buy out the micro-blogging social media site, per The New York Times. If that weren't enough, his Tesla stocks have been taking a dip in the wrong direction, per Reuters, while his love life has also been getting a lot of attention. On June 22 the New York Post counted seven of Musk's children, just for it to be revealed a few weeks later that he's actually fathered 10, per the Daily Mail. Soon after it was reported that Musk welcomed twins in November 2021 with Neuralink exec Shivon Zilis, he took to his Twitter account to quip, "Doing my best to help the underpopulation crisis. A collapsing birth rate is the biggest danger civilization faces by far."
Now, it looks like he has yet another crisis on his hands, as Musk and Australian actor Natasha Bassett have supposedly pulled the plug on their relationship.
Elon Musk is a single man again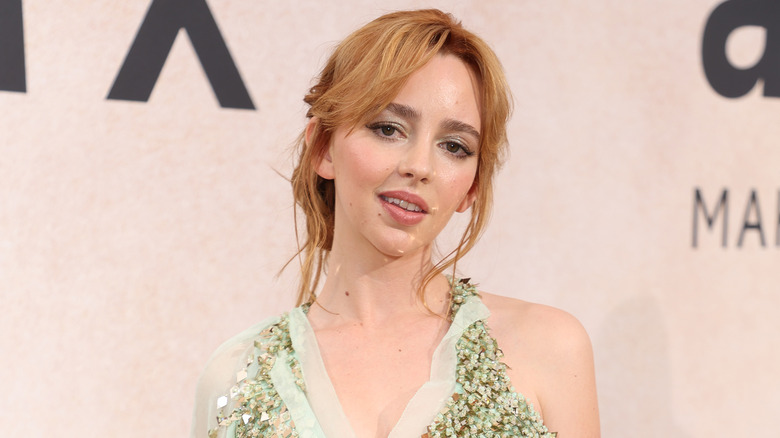 Mike Marsland/Getty Images
If you can't keep up with Elon Musk's love life, don't worry, as it seems like the rest of the world can't either. According to Hollywood Life, Musk is now a free bird as Natasha Bassett pink-slipped the CEO following the announcement that he fathered twins with Shivon Zillas. However, the break up seems to be a drama-free one. One source close to the situation said, "Natasha has learned so much from Elon and she is grateful for the time that they spent together, as it was very special and surreal." 
While this might come as a surprise — or not — for a lot of Musk's fans, it doesn't seem like he will be single for too long. Back in 2017, Musk told CNBC that he can't be happy in life without a little love mixed into it, regardless of what form it comes in. He said at the time, "I'm looking for a long-term relationship. I'm not looking for a one-night stand. I'm looking for a serious companion or soulmate, that kind of thing." In other words, it won't be too long before Musk rides into the sunset with his Tesla, his tweets and perhaps another partner in his life. Watch this space.