Ioan Gruffudd's Messy Battle With His Wife Just Took An Even Nastier Turn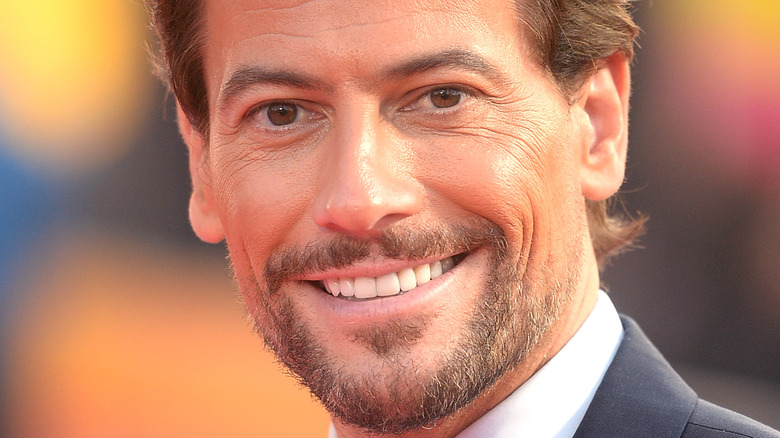 Dave J Hogan/Getty Images
Step aside Johnny Depp and Amber Heard — you're not the only couple going through a messy public split. Actor Ioan Gruffudd and his wife Alice Evans' divorce has been anything but peaceful. All seemed to be going well as Evans shared photos on Instagram of her loving husband and their kids. But then, Evans announced in January 2021 that Gruffudd would be leaving the family.
"Me and our young daughters girls [sic] are very confused and sad," Evans shared in a now-deleted tweet (via E! News). "We haven't been given a reason except that he 'no longer loves me'. I'm so sorry."
Shortly after, the "Fantastic Four" actor filed for divorce. According to the Independent, Evans stated that she was "out of money for food and bills," and she launched a GoFundMe page to raise enough money to hire a divorce lawyer. In February, Gruffudd filed for a domestic violence restraining order, per ET, claiming that Evans has been posting "false" and "harassing" statements online about him and his new girlfriend, Bianca Wallace. Now, even more drama is unfolding — and this time, it involves the children.
A messy divorce turns into a messy custody battle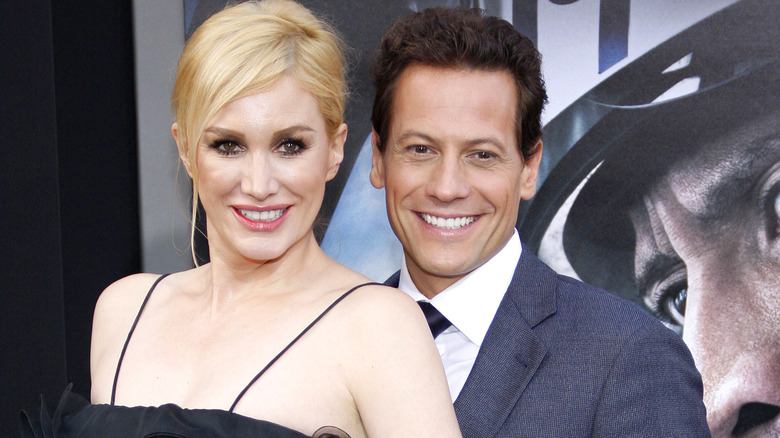 Tinseltown/Shutterstock
When we thought things couldn't get any worse between Ioan Gruffudd and Alice Evans, it did. According to the Daily Mail, the "Amazing Grace" actor is asking for joint custody of his two daughters. Furthermore, Gruffudd has reportedly not seen either of his daughters for a year. The eldest daughter, Ella, even told Gruffudd that she would be seen as a "bad daughter" if she doesn't take her mother's side.
"Alice made fun of my appearance often, making hair-loss comments and telling me I had 'saggy-vagina eyes,'" Gruffudd stated in his court paperwork, per The Sun. "[She] has inflicted serious emotional harm on Ella and Elsie by her statements and by interfering in my relationship with them. Because of Alice's actions, I have not had any custodial time with the girls since then. It is devastating."
But amid all of the relationship problems, Gruffudd has moved on. He was spotted on a date in the park on July 13 with his new girlfriend, Bianca Wallace, per the Daily Mail. Meanwhile, the "The Vampire Diaries" actor — who has kept "gruff" in her Instagram handle — is trying to set the record straight with media articles that she thinks are false. Evans called the reports a "witch-hunt," adding that her ex "has refused to see [the kids] for over a year." She continued, "Do you guys want to see some if the horrible messages he has sent my beautiful Ella over the past year?"