Inside Hilarie Burton, Sophia Bush, And Bethany Joy Lenz's Real-Life Friendship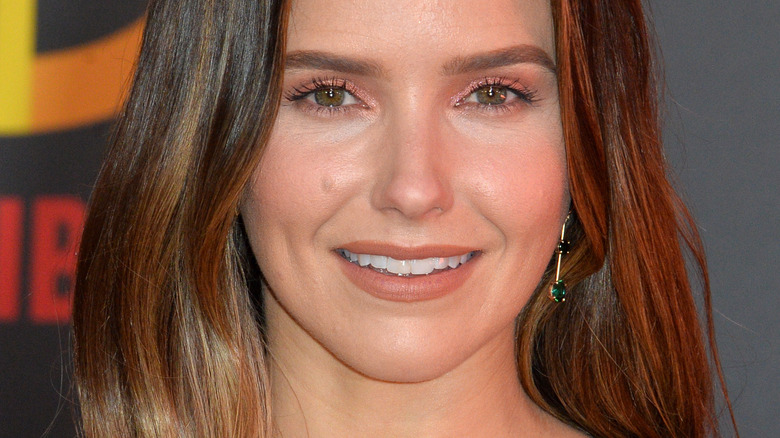 Featureflash Photo Agency/Shutterstock
Like many TV shows about young adults, "One Tree Hill" centered around a group of best friends: Brooke Davis, played by Sophia Bush, Haley James Scot,t played by Bethany Joy Lenz, and Peyton Sawyer, played by Hilarie Burton.  The characters of Brooke and Peyton were the "OG BFFs," as described by Bustle. The three young women grew close over the 13 seasons of "One Tree Hill."
"We grew up together," Burton said on the "Chicks in the Office" podcast in 2020. "Sophia and I were born seven days apart, and so we literally turned 21 together. And Joy was that theater kid that I was growing up. It was like, 'Yes, you're one of my people.' I'd take a bullet for those kids, I love them."
On the series, the trio was friendship goals for "One Tree Hill" fans (via Playbuzz) as they lived vicariously through the fights, the drama, and the group hugs. And much to the delight of fans, Hilarie Burton, Sophia Bush, and Bethany Joy Lenz have stayed close throughout the years.
They've supported each other through trauma and tragedy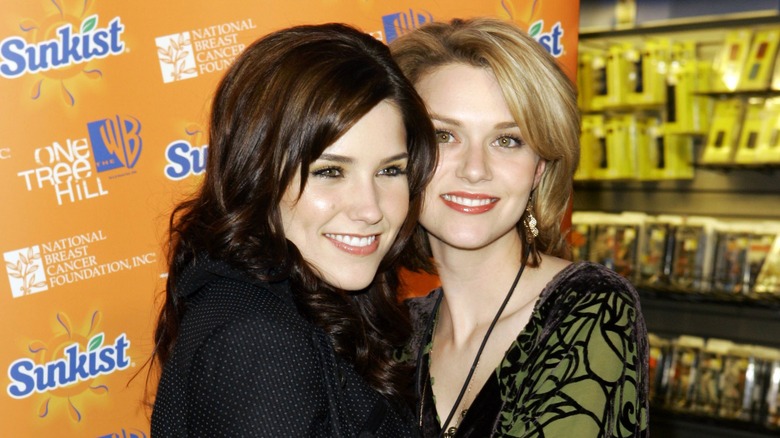 Mat Szwajkos/Getty Images
Hilarie Burton, Sophia Bush, and Bethany Joy Lenz have stayed friends through some very real trauma during their time on "One Tree Hill." In November 2017, Variety published a statement that the women of the show wrote, accusing showrunner Mark Schwahn of sexual assault, saying that "many of us were, to varying degrees, manipulated psychologically and emotionally," and that "the through line in all of this was, and still is, our unwavering support of and faith in one another. We confided in each other."
"I think now, as grown-up women, we can look back, the same way Brooke and Peyton could, and be like, 'Man, we survived some stuff together, huh?'" Burton told Refinery29 in 2017. "And that's a good feeling. I think when you're in the trenches with someone, whether you agree with each other at the time or not, once you're past it, there's a bond there you can't deny."
Burton and Bush also looked to their social media pages to support and empower each other after the statement was released, calling each other "sisters." "It's time, sisters," Bush tweeted. "I am so proud to call these women my family. You cannot imagine." Burton quoted the tweet and responded, "I have been angry for a decade. Today, my sisters take back what was rightfully ours." The three actors didn't stop there, as this experience made their bond even stronger.
Reunions assure fans that they'll be friends for life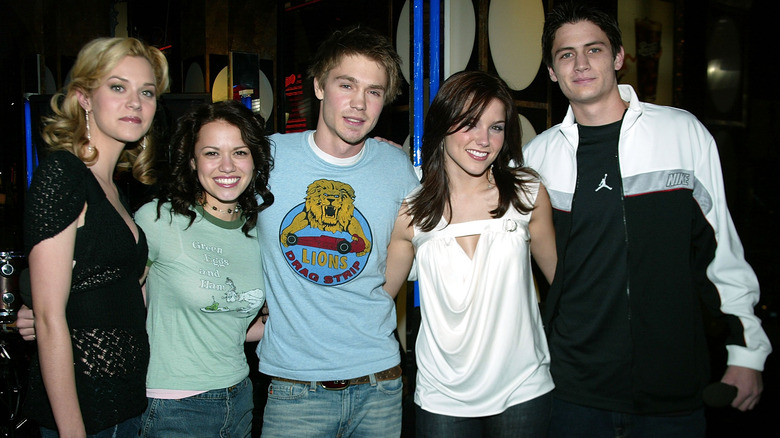 Frank Micelotta/Getty Images
According to People, Hilarie Burton, Sophia Bush, and Bethany Joy Lenz started a podcast in 2021 called "Drama Queens." On the podcast, they talk about their lives and speak about their experiences on "One Tree Hill." Just like they did on Twitter in 2017, the three women empower each other as their friendship continues to grow.
"We've known each other for almost two decades now," Bush told Us Weekly in 2020. "Our friendships have changed immeasurably. We've been through so many stages of life together. But I think something that we really cherish — Hilarie and I were talking about this not too long ago — is just having, interestingly enough, as we've all gotten older, having our friendships deepen even more."
Besides podcasting, Burton, Bush, and Lenz reunited on the small-screen in late March on the CBS show "Good Sam," per Variety. Bush, who plays the title role of Dr. Sam Griffith, said "it was really special for my oldest and dearest family to come and meet my new family." Lenz played a character who had signs of a premature heart disease, Burton portrayed Lenz's sister, and Bush was Lenz's doctor. We look forward to seeing more reunions and we hope these three will stay friends for life.