Amber Heard Just Got Served Even More Bad Legal News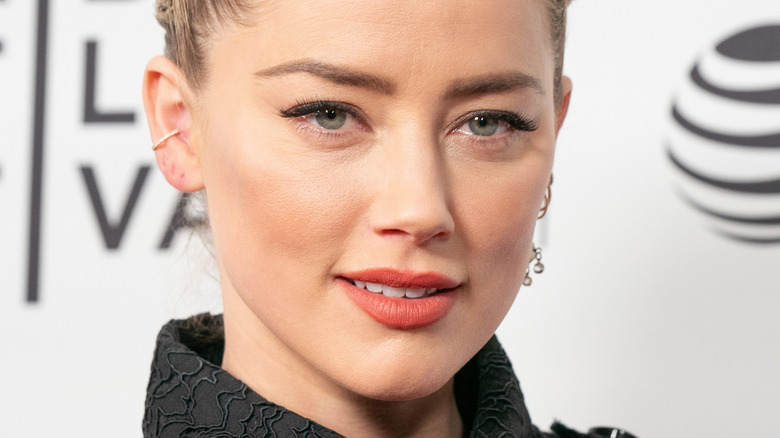 Ron Adar/Shutterstock
Amber Heard's legal battles continue as the actor has just been hit with another obstacle in her judicial conquest. In June, a Virginia jury determined that the "Aquaman" star had defamed her ex-husband, Johnny Depp, with claims that he abused her during their marriage. As a result, Heard was ordered to pay Depp $15 million — $5 million in punitive damages and $10 million in compensatory damages. And while Heard was also awarded $2 million as a result of the tumultuous trial, she vowed to challenge the verdict.
Nearly a month after the case ended, Heard's legal team submitted documents to the court seeking a mistrial. According to records obtained by NBC News, Heard's attorneys claim that one specific juror "was not the individual summoned for jury duty on April 11, 2022."
"As the Court no doubt agrees, it is deeply troubling for an individual not summoned for jury duty nonetheless to appear for jury duty and serve on a jury, especially in a case such as this," Heard's team exclaimed. However, a judge has now responded to Heard's request, marking more bad news for the actor.
A judge dismisses Amber's juror fraud claims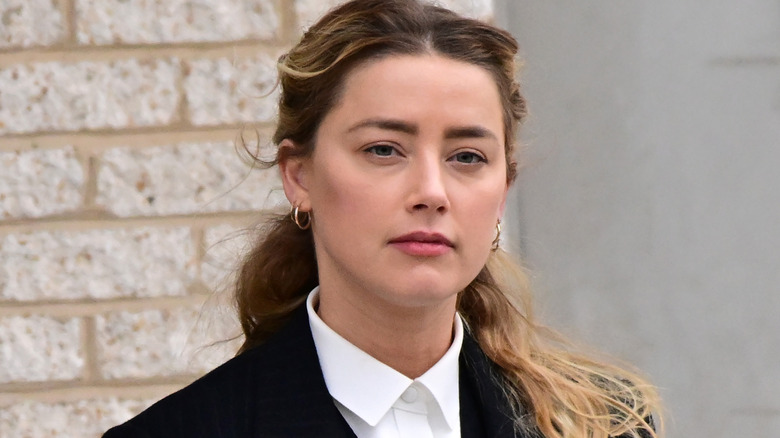 Ron Sachs/Consolidated News Pictures/Getty Images
Amber Heard's claims of juror fraud have been rejected by a Virginia judge, as the actor's fight for a mistrial has paused. On July 13, Judge Penney Azcarate — who presided over Heard and Johnny Depp's defamation trial — shut down the "London Fields" star's request.
"The juror was vetted, sat for the entire jury, deliberated, and reached a verdict," Azcarate exclaimed in a written order (via Yahoo!). "The only evidence before this Court is that this juror and all jurors followed their oaths, the Court's instructions, and orders. This Court is bound by the competent decision of the jury." Azcarate also issued another order which will unseal documents from the infamous case, writing, "Court records are public information."
In response to the news, fans seem to have a split opinion on the judge's decisions. "She would've lost anyway," one person tweeted. While another wrote, "I STILL stand with Amber Heard. The motion being denied is a setback, but it's not the end. She can still appeal." Heard's legal team has yet to announce whether they plan to formally appeal the verdict. Meanwhile, Depp making headlines of his own, as the actor is reportedly planning to slam his ex-wife on his upcoming studio album, per ET. 
If you or someone you know is dealing with domestic abuse, you can call the National Domestic Violence Hotline at 1−800−799−7233. You can also find more information, resources, and support at their website.