Andy Cohen Commits The Ultimate On-Air Sin Amid RHOBH Feud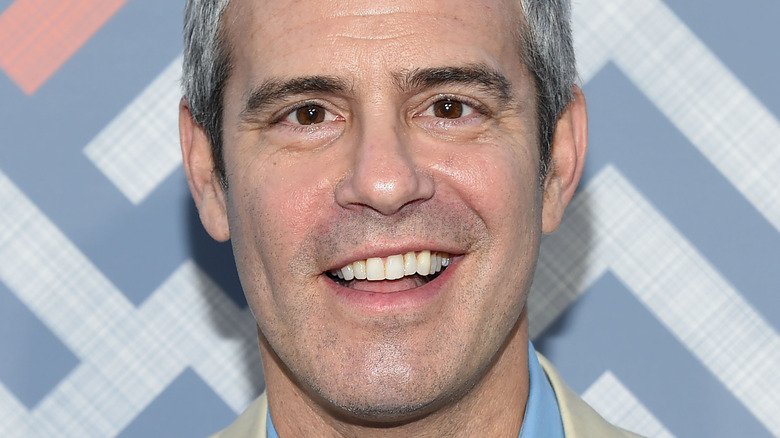 DFree/Shutterstock
In a recent episode of Season 2 of "The Real Housewives Ultimate Girls Trip," things got heated for Taylor Armstrong and Brandi Glanville, who both starred on "The Real Housewives of Beverly Hills." "Were you successful? 'Cause your husband...," Glanville said to Armstrong in reference to "RHOBH" as the sound cut out, per Page Six. She was talking about Armstrong's husband Russell, who tragically died in 2011.
Glanville also called Season 2 of "RHOBH" the "worst time" of her life, to which Armstrong took major offense to, per Us Weekly. Armstrong told Us, "I couldn't believe that she was actually saying that that was like the hardest year of her life after everything that I went through and my daughter went through — I was just really taken aback." Apparently, Glanville also said she "didn't know what was real," referring to the alleged abuse Taylor dealt with from her late husband. "That is the worst thing that you can do to a victim — to doubt them or to ever suggest that they might be making something up," Armstrong added.
Glanville later explained her perspective on "Watch What Happens Live" via Bravo. "[Respectfully], I'm not saying that her year wasn't even worse; I'm saying that I can also have ... You can't negate the fact that that's my bad year too."
And Andy Cohen just put the cherry on top of this feud on a recent episode of "Watch What Happens Live."
Andy Cohen slipped up when thanking Taylor Armstrong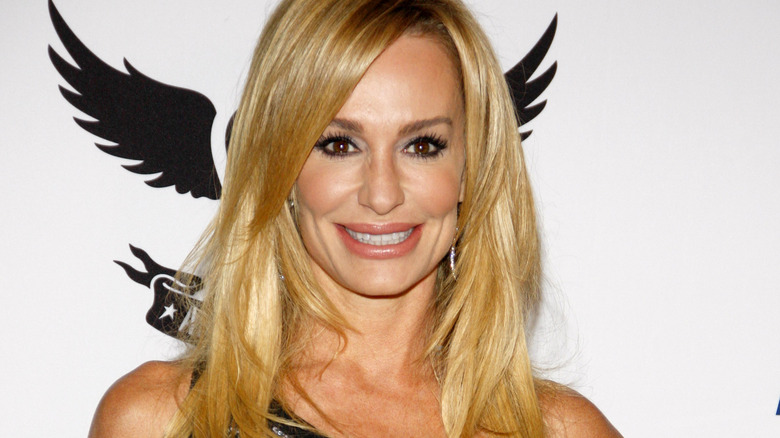 Tinseltown/Shutterstock
Taylor Armstrong made an appearance on "Watch What Happens Live" on July 12. At the end of the show, Andy Cohen said, "Well, I want to thank Brandi and Ryan and my buddies behind the bar." Of course, the name slip wouldn't be a big deal if it wasn't for Brandi Glanville and Armstrong's messy history. On top of that, Cohen didn't even catch himself! "You just called me Brandi," Armstrong playfully scolded Cohen, who was clearly shocked by his trivial error. "She was on my mind. It was the drinking word tonight," Cohen clarified. He continued, "I am so sorry. I want to thank Taylor."
Fans were ready to stir "The Real Housewives" pot on Twitter. One user tweeted, "Ohhh you know that was on purpose." Another person replied, "Andy knows exactly what he's doing! He's the best housewife of them all low key." One fan jumped in to defend the Bravo executive, noting, "He has a two month old baby at home....and a three year old. It's exhausting. I'm sure he apologized."
Speaking of apologies, on the same episode of "WWHL," Cohen asked Armstrong, "Should Dorinda apologize to Brandi for stealing her ingredients during the lasagna bake-off?" Armstrong threw some shade at Glanville for her unique choice of lasagna ingredients. She claimed that Glanville used lemons and "raw meat that had been sitting out for quite some time." Armstrong told Cohen, "I thought she was trying to poison me."