What Ivana Trump's Relationship With Donald Trump Was Like In Her Later Years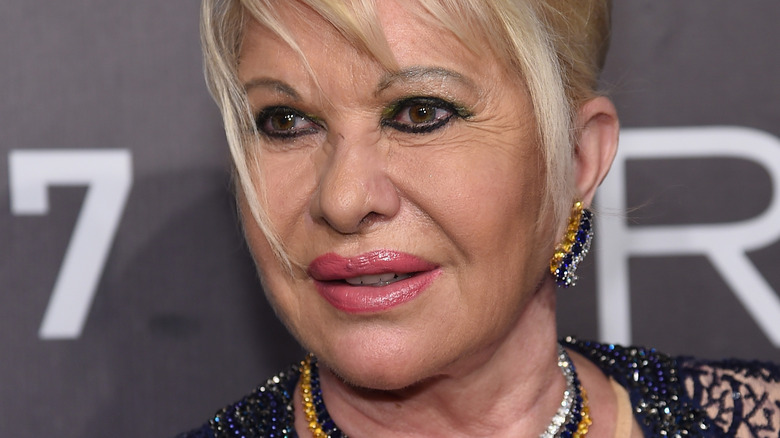 Jamie McCarthy/Getty Images
Ivana Trump helped Donald Trump become "The Donald" and build his empire. Newsweek reported in 1987 that Mrs. Trump earned a whopping salary of $1 a year and "all the dresses she wants" for running Trump's Castle casino. In 1988, Ivana talked to Vanity Fair about running the Atlantic City-based venue, saying, "We have nearly four thousand employees. A payroll of $1.2 million a week. Ten thousand people come every day to the Castle ... It's like running a small city," the mom-of-three said. "You have to know about housekeeping, laundry, entertainment, show girls, orchestra, casino lounges, the health club. Plus hotel marketing, casino marketing."
Donald and his first wife met at Maxwell's Plum, per LiveSigning, in the midst of her Olympic career. The couple married in 1977, had three children, while she worked with her husband. But after 13 years of marriage, Ivana was skiing in Aspen with her husband and kids when her world fell apart. According to E! News, Mrs. Trump found out about her husband's affair in 1989 when Donald's then-mistress, Marla Maples, introduced herself and said, "I love your husband. Do you?" 
After the Aspen fireworks, Ivana and Donald went through a messy divorce that included mega press coverage and ended with Donald's first wife getting less money than people thought she did. After such a raucous split, it begged the question: how did Ivana's relationship with Donald play out in the following years?
Ivana and Donald Trump's relationship improved later on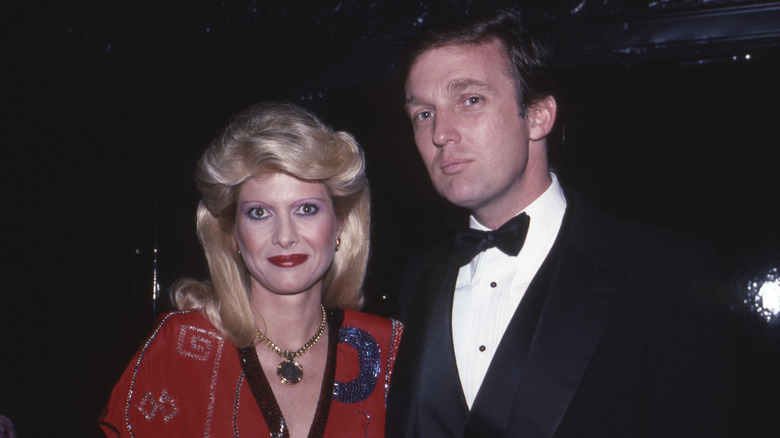 Sonia Moskowitz/Getty Images
Ivana and Donald Trump's marriage broke down, but the former couple's relationship improved in the years following their divorce. On July 14, Donald Trump posted about Ivana's death on Truth Social (via The Hollywood Reporter). The former president wrote, "I am very saddened to inform all of those that loved her, of which there are many, that Ivana Trump has passed away at her home in New York City." Donald added, "She was a wonderful, beautiful, and amazing woman, who led a great and inspirational life. Her pride and joy were her three children, Donald Jr., Ivanka, and Eric ... Rest In Peace, Ivana!"
When Donald ran for president, the former couple had a very good working relationship. Ivana told the New York Post that she even advised "The Donald" during his run for the White House, "I suggest a few things," she revealed. "We speak before and after the appearances and he asks me what I thought," to which Ivana revealed her advice: "Be more calm."
In her 2017 memoir, "Raising Trump," Ivana supported her former husband's run for the presidency. "I believe he'll be a great president and that [Melania will] surprise a lot of people and be a wonderful first lady" (via E! News) — though she added she "wouldn't want to be in Melania's Louboutins." It sounds like the two bigger-than-life celebrities got things worked out — and Ivana will be missed by her family, including her former husband.