Tom Brady Is Setting The Record Straight On His Relationship With Donald Trump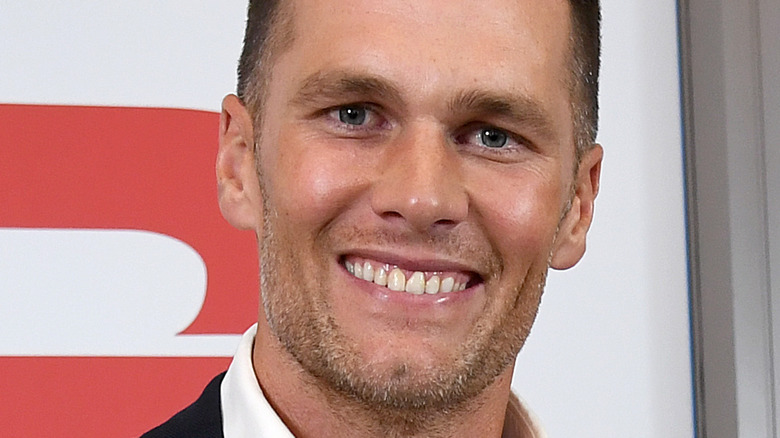 Kevin Mazur/Getty Images
The status of Tom Brady and Donald Trump's friendship has been a hot topic for a while. Things first kicked off when, in 2015, a "Make America Great Again" hat was seen in Brady's NFL locker, per ABC News. Appearing on the "Dennis and Callahan Interview Morning Show" on WEEI shortly after, Brady confirmed the hat was a gift from the then-presidential hopeful, calling Trump "a good friend" with whom he's had "a lot of time on the golf course together." Having known Trump since 2002 when he judged Trump's Miss Universe beauty pageant, Brady added at the time (via The Wrap), "[He] always gives me a call and different types of motivational speeches at different times." 
Trump has certainly appeared supportive of Brady over the years. Following Brady's infamous Deflategate scandal of 2014, the ex-POTUS publicly congratulated the quarterback after a judge lifted his four-game suspension. Taking to his now-deleted Twitter account, Trump wrote in classic Trump speak (via Insider), "Tom is my friend and a total winner!"
Public doubt was cast upon the bromance, however, when Brady seemed to distance himself from Trump's political views after the latter's 2017 inauguration. Appearing again on WEEI (via CBS Sports), Brady shared that, although he congratulated Trump on the win, it didn't translate to him co-signing "everything they say or they do." So where do Brady and Trump stand with one another nowadays?
Tom Brady and Donald Trump haven't golfed in a while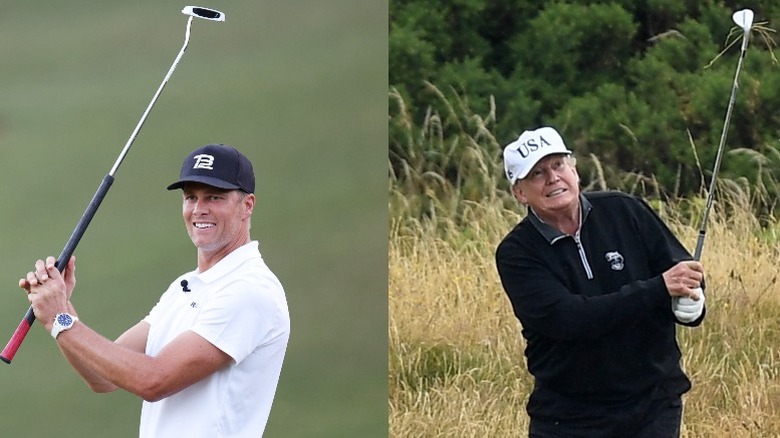 Leon Neal & Carmen Mandato/Getty & undefined
Tom Brady claims the media has "mischaracterized a lot" about his and Donald Trump's relationship — namely, that they shared the same political stances. In a Variety interview published on July 14, the Tampa Bay Buccaneer revealed, "I haven't talked to him in a lot of years." According to Brady, their bromance started cooling down when he didn't visit the White House after the New England Patriots won the Super Bowl in 2017.
As for his takes on Trump's political maneuvering, Brady said elliptically, "My personality isn't ever one to insult anybody. I have plenty of my own flaws. I'm not here to point out anyone else's flaws. There are things that I agree with. There are things that I don't. There are things I agree with my wife about. There are things that I don't."
Certainly, being labeled as a Trump BFF couldn't have been easy on Brady. "I'm not responsible for what other people say," he told Variety. Even back in 2020, Brady told Howard Stern that their friendship made life "uncomfortable" at times leading up to the 2016 election. "You can't undo things, not that I would undo a friendship, but political support is a lot different than the support of a friend," he told Stern at the time. Moreover, as Brady told Variety, politics just ain't his thing. "I don't think anyone's fond of politics these days," he observed.