What Really Happened Between Jodie Comer And Niall Horan?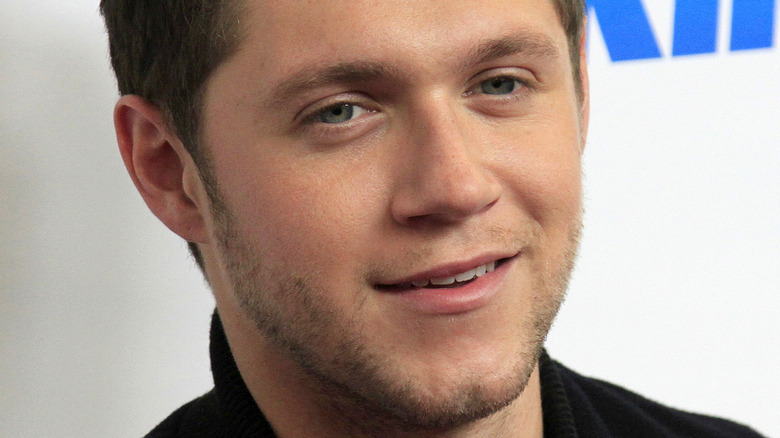 Kathy Hutchins/Shutterstock
Niall Horan and Jodie Comer are two stars at the top of their game right now. Of course, Horan was one fifth (and then one forth — thanks, Zayn Malik) of One Direction, after which he went on to have a super successful solo career. The star has a slew of hits to his name, including "Slow Hands" and "This Town," and has dropped two albums as of June 2022, per Disogs. As for Comer, she's one of the most in demand actors in the world. She really gained notoriety playing disturbing serial killer Villanelle alongside Sandra Oh in "Killing Eve," while she's also landed herself big roles in the likes of "Free Guy" with Ryan Reynolds and "The Last Duel" with Matt Damon and Ben Affleck, per IMDb.
So, with so much going for the duo, it was really only a matter of time before the talented twosome were romantically linked. But did anything ever actually go on between them? Well, after a fan theory suggested these two may have been more than just friends, Horan had something to say.
What Niall Horan said about the Jodie Comer dating rumors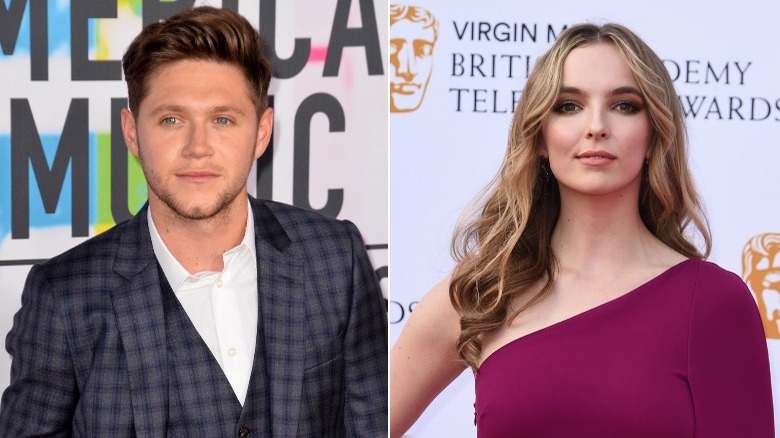 Featureflash Photo Agency & Featureflash Photo Agency/Shutterstock
Sorry, guys! It seems like there was nothing to see here. Niall Horan had his say on rumors he and Jodie Comer were dating after a fan attempted to link the two in a pretty bizarre way. This all went down on social media in June 2020 after Twitter user @villanellaaa noticed Horan had been wearing a ring that appeared similar to one Comer had shown off on her Instagram three years earlier. "Confirmed! niall horan's new girlfriend is jodie comer!" they tweeted alongside a selfie Horan took, a close up of the ring on his ring finger, and a third which was a screenshot of Comer's 2017 Instagram photo of the ring.
Horan wasted no time in making fun of all the speculation though, replying on Twitter "Confirmed ??" alongside several sideways crying laughing emoji. While that tells us pretty much all we need to know, that's not the only way we know nothing ever happened between the duo. Comer's original Instagram upload was captioned, "It's all in the details. Villanelle," confirming the ring was in fact a prop from "Killing Eve," and not hers personally. The original tweeter also copped to the fact their post was meant to be satire and they had no proof of anything romantic, tweeting, "i want to apologize, i am sorry for those of you who thinks this is real, well it's not. niall just making fun of my tweet so do i."
Niall Horan is a Jodie Comer fan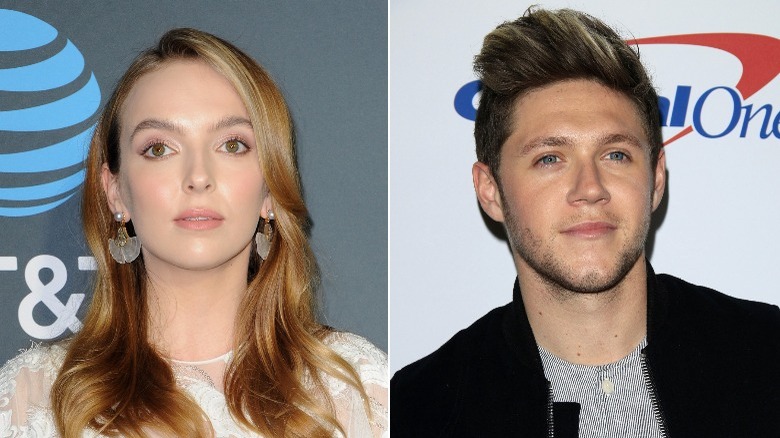 Tinseltown & Kathy Hutchins/Shutterstock
Despite nothing romantical happening here, that doesn't mean Niall Horan isn't a fan of Jodie Comer. In May 2020, Horan actually recommended "Killing Eve" to fans as one of his favorite shows. One fan asked the singer on Twitter, "niall have u watched any new tv shows recently and have u got any recommendations for us ?" Horan then responded, "I'm on to the new season of one of my favourites shows ever ' killing eve ' . Jodie comer is the absolute best," he wrote. Could that have been what inspired all the romance rumors?
As for what we know for sure about the twosome's love lives though, as of July 2022, Comer is happily loved up with Lacrosse player James Burke, according to Cosmopolitan, and is thought to have been with him while all the Horan rumors were swirling. But that doesn't necessarily mean she'll be shouting his name from the rooftops. "My personal life feels so sacred to me now, and it's something I want to protect no end," she told Marie Claire Australia in December 2020 (via Daily Mail). "But yeah, I'm still there. Very, very much there." As for Horan, he was last romantically linked to Amelia Woolley and, per Capital FM, the twosome made things red carpet official in September 2021.