Ashley Judd Says She Feels 'Supported' After Speaking Out Against Harvey Weinstein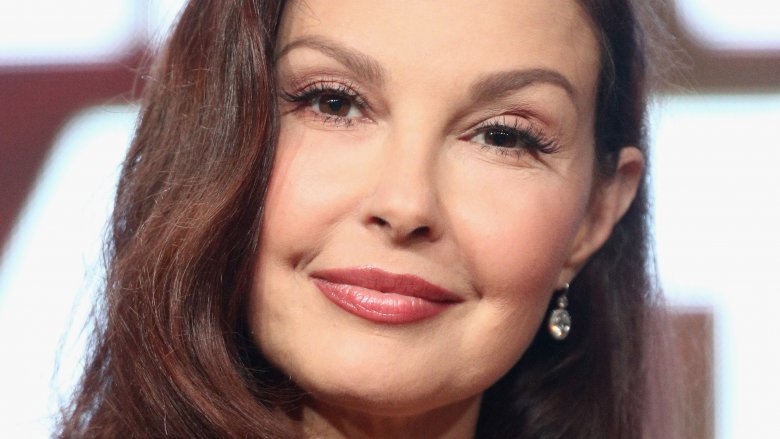 Getty Images
The Divergent actress is continuing to speak out against Harvey Weinstein.
According to E! News, Ashley Judd delivered a speech at the 2017 Women's Media Awards in New York City on Thursday, Oct. 26, 2017. During the appearance, she opened up about her decision to come forward with sexual harassment accusations against the Hollywood exec and noted the support she's received in the aftermath. 
"I feel very special. I feel loved. I feel adored. I feel supported," the 49-year-old, who was being honored at the event, began. "I feel like I'm in [a] community....And to the couple of women who came up to me today and gave me anonymous love letters, I'd like to say, this is for you." 
"I was very forthcoming about my experiences all these years," Judd continued. "And it was just the moment when I could be—when The New York Times was willing to throw their venerable and considerable resources behind the investigative reporting of Jodi Kantor and Megan Twohy—who's here tonight—that everyone could hear the story."
Earlier this week, the actress discussed the Weinstein scandal with Diane Sawyer on Good Morning America, and made a surprising reveal during her interview. "What I would say to Harvey is, 'I forgive you," the Double Jeopardy actress said. "I understand that you are sick and suffering, and there is help for a guy like you, too. And it's entirely up to you to get that help.'" 
"I believe that there is hope and help for everyone," she continued. "It has to be the appropriate help, and there has to be a real profound understanding on the part of the sexual predator that they're doing is wrong and criminal." However, she added that if Weinstein did rape any women, "He absolutely should go to jail."
As Nicki Swift previously reported, Judd was one of the actresses who accused Weinstein of sexual harassment in a shocking exposé by The New York Times in early October 2017. The piece documented the disgraced film producer's alleged 30-year history of sexual misconduct and sparked an ongoing scandal. Since its publication, dozens of actresses have come forward accusing Weinstein of sexual assault and rape.